Description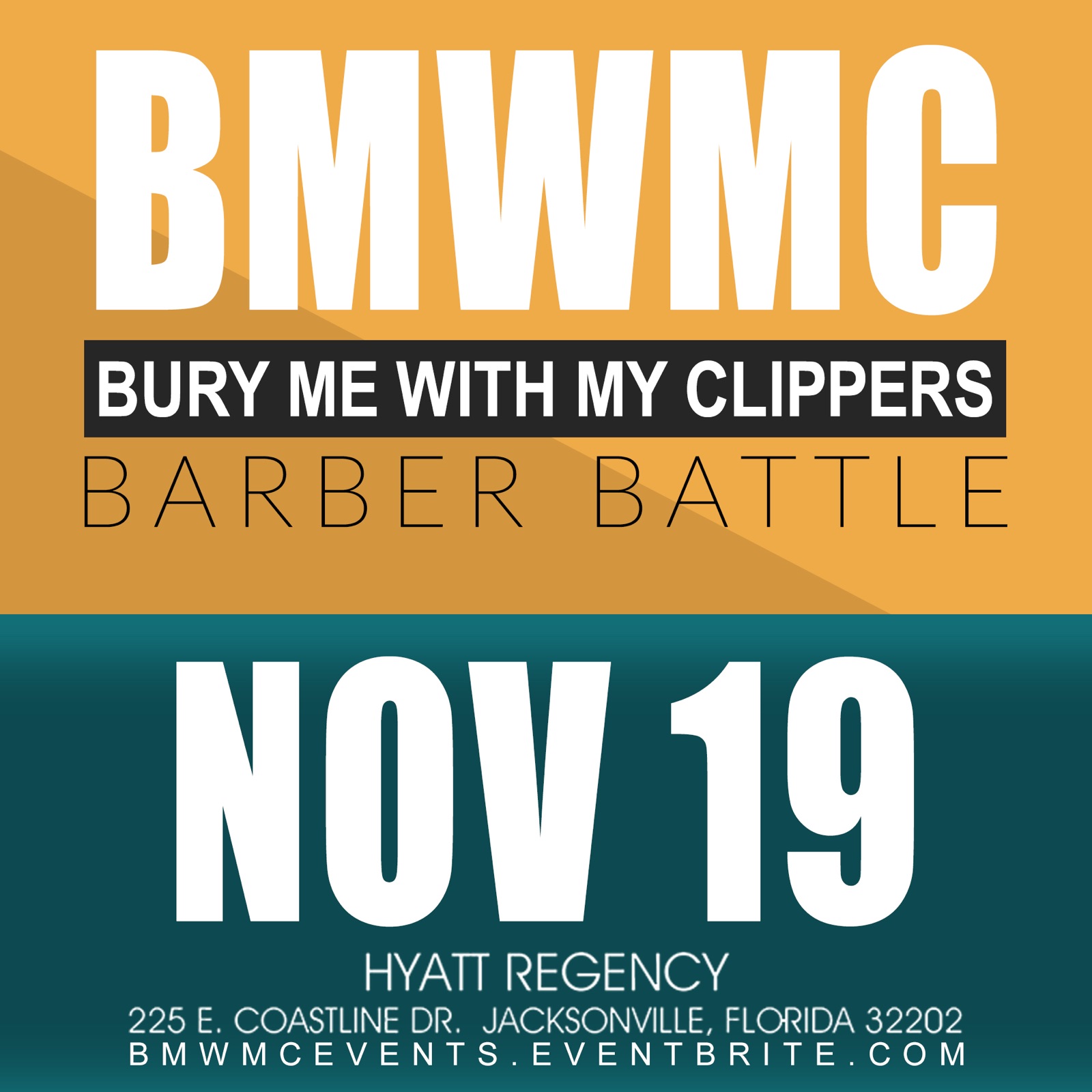 We're back like we never left! #BMWMC2017 will be held Sunday, November 19, 2017 at the Hyatt Regency Riverfront in #DTJax. If you purchased a ticket, or signed up for a battle, for the originally scheduled event date, your ticket WILL be honored on November 19.
The 2nd Annual Bury Me With My Clippers Barber Battle and Trade Show will assemble the premier barbers and barbershop owners from across the Southesast at the Hyatt Regency Jacksonville Riverfront as the barbers battle it out for cash and prizes. All hair and service industry professionals are welcome, along with the general public.
Special guest judges will include Angel Raws, J Roc da Barber, DL Master Barber, Curtis Smith, Sipp the Surgeon, Naja Rickette, and more! Classes will be held from 10 AM-1 PM. Trade show/event doors will open promptly at 2 PM. Purchase advanced tickets at BMWMCEvents.Eventbrite.com.
Sponsorship packages are available, as well as vendor space and/or advertising opportunities. For more information or press/media inquiries, contact BMWMCEvents@gmail.com or (904) 385-0733.
To make your Hotel reservations for the upcoming #BMWMC2017, please click here: https://aws.passkey.com/go/BarberLife2017. If you need additional assistance booking your room, please call 888-421-1442. For questions regarding hotel amenities and general services, you may call 904-588-1234.
Thank you for your continued support, and we look forward to seeing everyone in the building on November 19! #BuryMeWithMyClippers #BarberLife #JaxEvents #TradeShow #BarberBattle #Florida #904 #FloridaBarbers #Hair #JaxHair