Description
overcomeHER's Brunch With Purpose is more than an event, it is an experience. This year's theme is "Better Woman, Better Friend, Better Boss: Let's Work!" This experience is designed to not only inspire women to make a change but the Let's Work section is taking what they have learned to create an action plan.
Testimonies from past guest (anonymous survey):
"I had a fantastic time and would not change much about the experience. If anything I would love more time to talk with the panelist and the brunch attendees. During some of the discussions we got so engrossed in our conversations that it was hard to move on even though we had to due to time."
"The set up was simple and elegant. The food was great. The panelist were honest and very inspirational"
"I enjoyed meeting new ladies that were working toward reaching various goals. I enjoyed the food, the ambiance, the gift bags and the organization of the day. I also appreciated the effort put into the decor, the fish bowl questions and the variety of careers that each panelist was able to share. Awesome event!"
2017 Brunch With Purpose Video
What Comes with Your Experience:
-Meet women from various industries that can help you expand your network.
-Unlike other women empowerment events, we treat every attendee as a VIP guest by giving you access to all of our panelists and gifts!
-Enjoy a delcious meal, sweet tea or lemonade included and mimosa drink specials
-Checkout amazing vendors and sponsors.
-Leave our event not only feeling inspired but AN ACTION PLAN ON HOW TO REACH YOUR GOALS.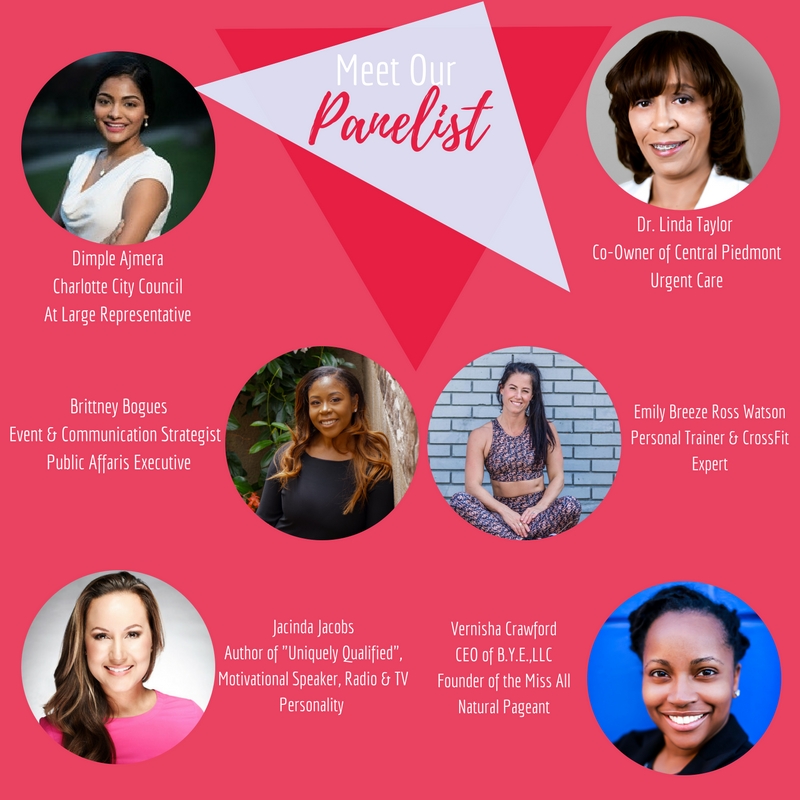 Things to Know Before the Event:
***Be prepared to share one of your goals. You will be creating an action plan based off of this one goal, so please be specific.
Parking is free but limited. Once the free spots are taken, there is a Preferred Parking Lot that is in the same lot as the restuarant.
Dress Attire: Business Casual or Business Professional
TICKETS WILL BE $50 AT THE DOOR SO GET YOUR TICKETS ASAP!
AGE REQUIREMENT: 18+
CONTACT US INFO@OVERCOMEHER.ORG FOR VENDOR & SPONSOR INFO