Description
The distinctively American, incredibly versatile and unapologetically cheesiest dish in Austin is has returned for the mother of all food festivals. A childhood favorite that only continues to grow in complexity and admiration throughout one's life, Mac & Cheese is the reigning heavyweight champion of savory indulgence - and we're celebrating it with the 2nd annual MAC & CHEESE FESTIVAL!
Austin Food Magazine presents the return and celebration of America's favorite side dish, at the 2nd annual Austin Mac & Cheese Festival, November 19th where you'll see some of Austin's best chefs and eateries battle it out to see who truly has the best mac & cheese in the city. Attendees will have the chance to vote on their favorite selections in the ultimate Mac & Cheese showdown!
Proceeds Benefit Meals and Wheels Central Texas
WEEKEND SCHEDULE

: Austin, TX


**AUSTIN MAC & CHEESE FESTIVAL - GRAND TASTING - SUNDAY ONLY!

November 19, 2017 from 1 p.m.- 4 p.m. (VIP entry at 12pm)
Location:
Auguste Escoffier School of Culinary Arts
6020 Dillard Cir, Austin, TX 78752
---


MAC & CHEESE FEST POP-UP EVENTS (Available for separate purchase starting September 18)
*MAC & WINE PAIRING DINNER (tickets coming soon!)
Thursday, November 15th, 2017 from 630 p.m. - 9 p.m. -
Location: Chicon Restaurant
(21 & up only)
Purchase Tickets: https://www.eventbrite.com/e/austin-mac-and-cheese-festival-pop-up-wine-pairing-dinner-at-chicon-tickets-39301131743
*MARVELOUS MAC-N-MIMOSAS BRUNCH
SATURDAY, November 18, 2017 from 11 a.m.- 1 p.m. -
Location: CORNER at JW MARRIOTT AUSTIN DOWNTOWN - (110 E 2nd St, Austin, TX 78701)
(21 & up only)
*Requires additional purchase. Purchase of Mac & Cheese Pop-up Events will be sold separately and does not grant access to the Grand Tasting. Tickets go on sale September 19th!
** Purchases are considered a suggested donation benefiting Central Texas Meals on Wheels.
---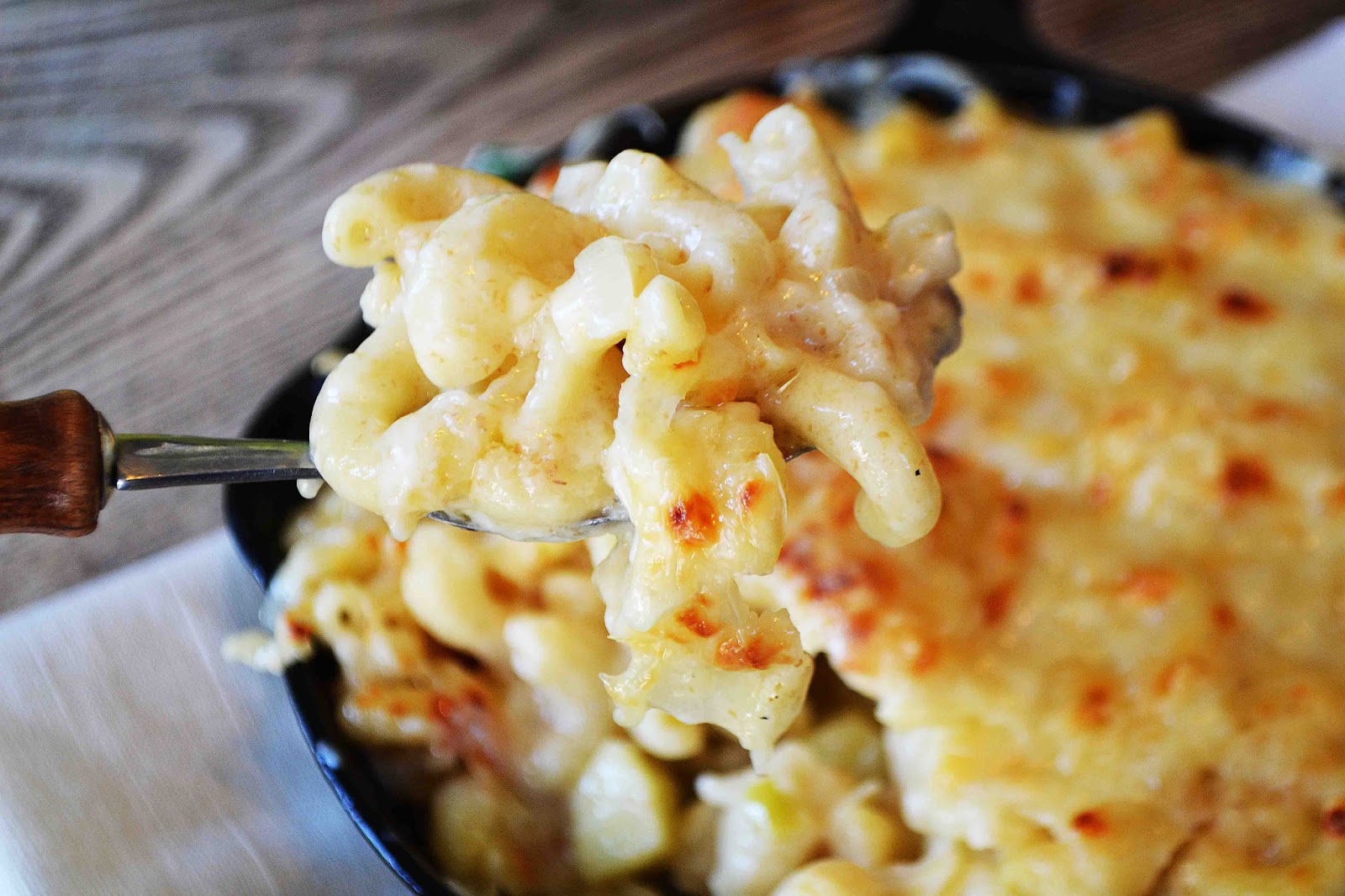 Chef and Vendor Line-up (so far):
Bring your stretchy pants, we're expecting up to 35 Mac & Cheese vendors
Chi'lantro BBQ (food tuck)
Eden East
Goue
Burro Cheese Kitchen
Cover 3
Leroy and Lewis Barbecue
Corner Bar + Grill (JW Marriott)
Stiles Switch BBQ
Hot Mess (food truck)
Holy Macaroni
Auguste Escoffier Chefs
Newk's Eatery (food truck)
Toastie's Subs
The League Kitchen
Brixe and Ale
Marker 10
Crave Catering
Pink Avocado Catering
Uncle Billy's Brew and BBQ
Treaty Oak BBQ
Caroline Restaurant
Stella San Jac
Schloztky's Deli
Tito's Handmade Vodka
Topo Chico
Hubert's Lemonade
(MANY MORE to be added soon!)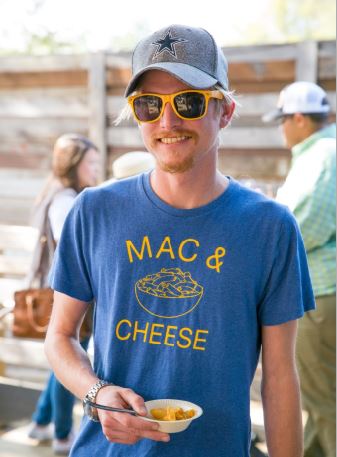 Frequently Asked Questions (FAQs):
Will there be alcohol available?
You must be 21+ to consume alcohol, and all tickets are $45 - $100 and alcohol is included with purchase.
How much can I eat?
There will be 2oz+ tasting portions of mac & cheese from DOZENS of restaurants, so eat as much as you can while supplies last! We do not allow containers to take food with home with you whatsoever.
What happens if it rains?
Mac & Cheese Festival attendees are on a mission to live out their ultimate food coma fantasy. Short of a hurricane or tornado, the festival will go on rain or shine. Bring an umbrella or rain coat!

Sweet! I'm in, what do I need to bring?
Please bring your ticket or electronic ticket via mobile device, your ID, some extra cash to purchase Mac & Cheese Fest swag. Also bring a BIG appetite!
My kids LOVE mac & cheese – can I bring them?
Of course, children ages 2 and under may enter for free! Discounted tickets are available children ages 3-6 yrs old. All othertickets are $45 or $100 each per person regardless of age.
All this mac & cheese and drink tickets is a pretty sweet deal, but where does the money go?
We're focused on building the largest mac & cheese empire in country over the next few years and we want to encourage new chefs to participate in the future. A portion of the proceeds benefits Auguste Escoffier School of Culinary Arts Scholarship fund.
Will there be gluten free, vegan or vegetarian mac & cheese?
The Mac & Cheese Fest may be the opportunity to live your life in full gluttony, however we cannot guarantee that gluten-free or vegan options will be available. Stay tuned for partipating restaurants and chefs line-up.
I don't drink alochol. Will there be other beverages available?
Yes! Water and other non-alcoholic beverages will be available at no additional charge.
Is this a smoke free environment?
Yup! Unless you're preparing food for the festival, this is a smoke free environment.
I'm a member of the media, how do I get in?
Press and media passes are available at limited quantities. Please contact festival organizers for more information on media passes.
Sponsorship Opportunities
If you're interested in becoming a Title Sponsor for the festival, contact: Hayden@austinfoodmagazine.com
Parking and Traveling to the Festival
Parking at Auguste Escoffier School of Culinary Arts is limited. VIP ticket holder parking will be available near the festival grounds.
We strongly encourage ride share transportation and the Metro Rail which is located just steps away from the school.
Additional street parking is available in the near-by neighborhood
For additional questions about the 2nd annual Austin Mac & Cheese contact festival organizers and check the event page for more updates.