2nd Annual Asian American Legislative Breakfast
When and where
Location
Georgia Railroad Freight Depot The Blue Room 65 Martin Luther King Jr. Drive SE Atlanta, GA 30334
Description
To register for AALAC's 3rd annual Asian American Legislative Breakfast on February 10th, 2014, please click on the following link: https://www.eventbrite.com/e/3rd-annual-asian-american-legislative-breakfast-tickets-9520926347
THANK YOU and we apologize for the inconvenience.
_______________
Our 2013 Asian American Legislative Breakfast is now over.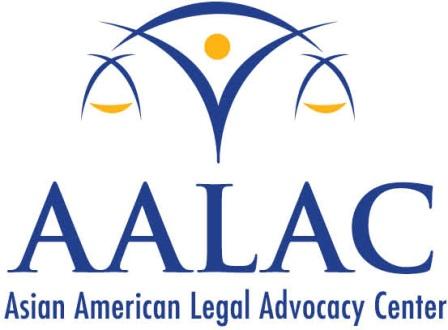 Please join us for our second annual Asian American Legislative Breakfast on Thursday, February 28th at the Blue Room inside the Railroad Freight Depot, next to the Georgia Capitol in downtown Atlanta. Our legislative breakfast is designed to be a relationship-building opportunity among Asian American leaders, Georgia elected officials and other policy makers.
Attendees of our breakfast will have an opportunity to meet and take a photograph with Governor Nathan Deal immediately after the event.



Legislative Breakfast Speakers Include: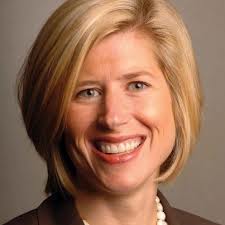 Katie Kirkpatrick, Senior Vice President, Metro Atlanta Chamber of Commerce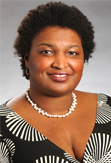 Leader Stacey Abrams (D), District 84 and House Minority Leader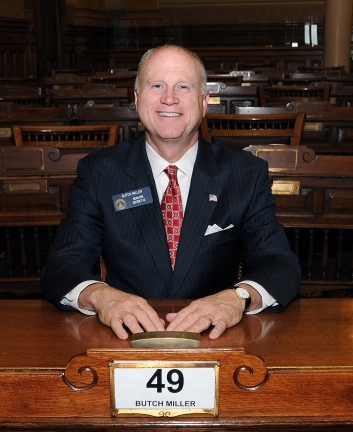 Senator Butch Miller (R), District 49, Senate Majority Caucus Chair and Member, Education and Youth Committee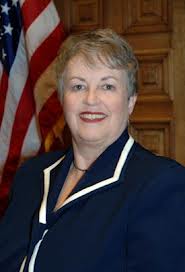 Senator Nan Orrock (D), District 36 and Member, Higher Education Committee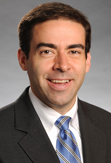 Representative Mike Jacobs (R), District 80 and Vice Chairman, Judiciary and Member, Juvenile Justice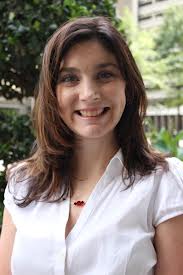 Dr. Dana Rickman, Policy and Research Director, Georgia Partnership for Excellence in Education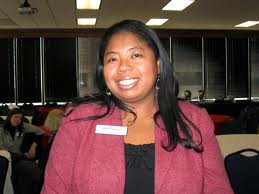 Julia Neighbors, JUSTGeorgia Project Manager at Voices for Georgia's Children
Additional speakers to be determined

2013 Asian American Legislative Breakfast Sponsors

PATRONS

Asian American Legal Advocacy Center, Inc. (AALAC)
Kuck Immigration Partners LLC
Kumar, Prabhu, Patel & Banerjee, LLC
Thai American Chamber of Commerce in partnership with Thai Trade Center - Miami, FL; Thai Association - World Center USA; Asian Cultural Experience


BENEFACTORS

Asian Pacific American Council of Georgia (APAC)
Baker, Donelson, Bearman, Caldwell & Berkowitz, PC
Best Buy Foundation
Consulate General of the Republic of Korea in Atlanta
Ford & Harrison LLP
Filipino-American Association of Greater Atlanta
Georgia Asian Pacific American Bar Association (GAPABA)
Georgia Korean Grocers Association
Korean American Association of Greater Atlanta
MeSun Health Services, Inc.
National Association of Chinese-Americans (NACA)
Nelson Mullins Riley & Scarborough LLP
Philippine American Chamber of Commerce of Georgia (PACC-GA)
Sutherland Asbill & Brennan LLP
Telemundo Atlanta | KTN
Thai Association of Georgia
The Law Offices of Socheat Chea, P.C.
Vietnamese American Community of Georgia (VAC-GA)

To be a Patron or Benefactor Sponsor, please contact helen@aalegal.org for more information.
Second Annual Asian American Legislative Breakfast
Thursday, February 28th, 2013
7:30 to 9:30 a.m.
Georgia Railroad Freight Depot -- The Blue Room
65 Martin Luther King Jr. Drive SE
Atlanta GA 30334
For more information contact the host at info@aalegal.org.