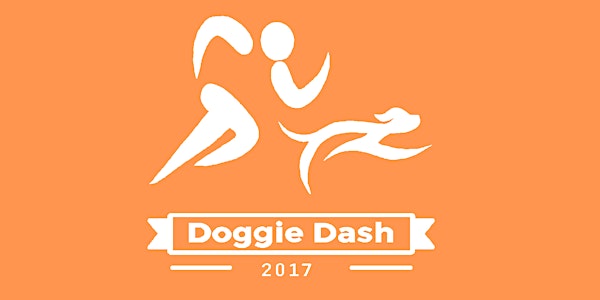 2nd Annual Arrowhead Doggie Dash - 5k and Dog Walk
When and where
Location
Lee Lake / Cooper Dog Park 2400 SE Adams Blvd Bartlesville, OK 74006
Description
This year, Arrowhead Charites is proud to present the 2nd Annual Arrowhead Doggie Dash, a celebration of pet health and happiness! Proceeds will go to aid in the fight to save animal lives through education, community support and healthy living. Join us for a fun filled morning and to celebrate healthy living on 2 legs and 4!
Beneficiaries of this years Doggie Dash are
WCSPCA
and
ARF
The Race will be part of the 1st Annual Canine Carnivale (8am-3pm) that will include a Pet Fair, Flea Market, Vendor & Food Court, Costume Competition, and play areas for your pets and children. To learn more about the Canine Carnivale visit our WEBSITE. This year's Canine Carnival will benefit Cooper Dog Park via Bark Park Buddies.
Race INFO
Dog Walk – 8:30AM
Individual 5k – 9:00AM
Afternoon Dog Walk - 1:00PM
Registration
Online registration closes on May 18th, 2016

Need to be registered by May 7th to guarantee an event shirt

Visit our website to print a paper registration form that can be mailed in HERE
In person registration
Arrowhead Veterinary Clinic prior to May 18th (Cash or Check). Shirt not guaranteed if received after May 7th.

During packet pick up (Credit Card, Cash, Check)

Moring of event starting at 7:00AM (Credit Card, Cash, Check)


RACE/WALK CATAGORIES:
Individual 5K Race

!!!!!!!NEW COURSE IN BARTLESVILLE!!!!!!!
Course will utilize Lee Lake path, Pathfinder parkway and Robinwood park
There is 2 way traffic on pathfinder, lots of curve and very tight in places. VERY fun course
Dog Walk
Course will utilize Lee Lake path for a relaxed and exciting walk!
Registration is per person.

Zero to 3 pets per person

Chose from 2 Dog Walk Times
PRICING:
Through December 31st 2016

Individual 5K- $20.00

Dog Walk - $10.00
Through May 7th 2017

Individual 5K - $25.00

Dog Walk - $15.00
Late registration

Individual 5K - $30.00

Dog Walk - $20.00
Shirts:
Participants in the 5k and Dog Walk will have the option to receive a very nice Softy t-shirt or a tank top!
PACKET PICKUP:
3:00PM-7:00PM May 19th, 2017

Arrowhead Veterinary Clinic

515 E Druham Rd

Dewey, OK 74029
Race day starting at 7AM

Cooper Dog Park

2400 SE Adams Blvd

Bartlesville, OK 74006
AWARDS:
Trophies will be given to the Top Male and Top Female in the 5k. Prizes Also, the top 3 racers in each age and gender group will receive race metals.
PARKING:
Parking will be at the Lee Lake parking and the soccer field parking lots around Cooper Dog Park

Maps and additional info will be added to the WEBSITE as the event gets close
Waiver: I hereby declare, assert and affirm that participation in the Arrowhead Doggie Dash is done having voluntarily and knowingly assumed ALL RISKS involved in this Special Event. The immediate physical risks and hazards associated with normal, vigorous physical activity include (but are not limited to) physical discomfort, fatigue, muscular soreness, falls, pulled or strained muscles, overuse injuries, heat stress, and the rare instance of abnormal responses of the cardio-respiratory system including heart arrhythmia, heart attack, stroke, and sudden death. In consideration of acceptance of this contract allowing my participation in the above stated Special Event and intending to be legally bound thereby, I hereby for myself, my heirs, executors, administrators and assigns, WAIVE AND RELEASE any and all rights and claims for negligence, injuries, damages or losses that I may incur against all participating agencies involved in the above stated Special Event, specifically Arrowhead Veterinary Clinic, The Washington County SPCA, the Animal Rescue Foundation of Bartlesville and Bark Park Buddies, their respective employees, agents, representatives, successors and assignees, for any and all activities connected with the above Special Event. I also understand that I do hereby WAIVE any and all rights or benefits under the State of Washington Worker's Compensation laws for any injury incurred as a result of my participation in this event, including disregard of the posted route.