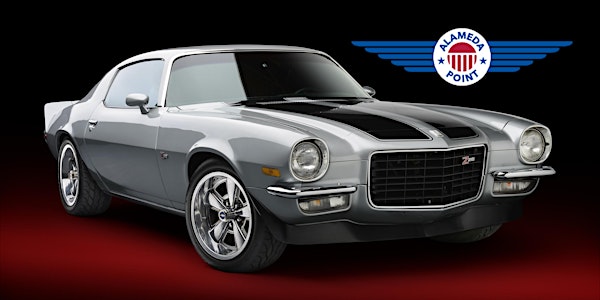 2nd Annual Alameda Point Concours d' Elegance - Vehicle Registration & Even...
Location
Alameda Naval Air Station Parade Grounds
950 West Mall Square
Alameda, CA 94501
Description
2nd ANNUAL ALAMEDA CONCOURS D' ELEGANCE VEHICLE CLASSES
Camaro
C1: First Generation 1967-1969
C2: Second Generation 1970-1981
C3: Third Generation 1982-1992
C4: Fourth Generation 1993-2002
C5: Fifth Generation 2010-2015
C6: Sixth Generation 2016-Current
CS: Specialty Camaros: Z28, Copo, Yenko
Porsche
P1: 356 Open
P2: 356 Closed
P3: Air Cooled 1964-1977 (911, 912, 914 and variations)
P4: Air Cooled 1978 to 1989 (911 and variations)
P5: Air Cooled 1991 to 1998 (964 & 993 and variations)
P6: Water Cooled to 1994 (924, 944, 928, 968 and variations)
P7: Competition and Special Interest: (918 Spyder, Carrera GT and late model GT cars)
Ferrari
F1: 12 Cylinder through 2007 (Ferrari judging)

F2: 6/8 Cylinder through 2007 (Ferrari judging)

Corvette
V: Corvettes through 1987
American Manufacturer
AM1: Pre-War Open/Closed

AM2: 1945-1954
AM3: 1955-1964
AM4: 1965-1987
Rolls Royce/ Bentley
RRB1: Rolls-Royce and Bentley Pre-War (Rolls-Royce and Bentley Club Judging)

RRB2: Rolls-Royce and Bentley Post-War through 1992 (Rolls-Royce and Bentley Club Judging)

Imported Cars
IC1: Sports 1945-1955
IC2: Sports 1956-1987
IC3: Passenger 1945-1955
IC4: Passenger 1956-1987
Cobra
CO1: Original
CO2: Tribute (Display-Not judged)
Race Cars
R1: Active
R2: Retired
H - Hot Rods-Period Correct
U1 - Preservation Class
M - Motorcycles

D - Display Cars (Cars that don't fit into the SCCA Class structure. Non-judged)
AL - Cars of Alameda (Special Award selected by Honorary Judge)
EQ - Exotics Special Display
---


VEHICLE REGISTRATION
To enter your vehicle for consideration, please complete the online registration. All information must be completed, photos must be submitted and payment must be received.
For those registering online, please scroll below and read the LIABILITY AGREEMENT. You will be required to acknowledge and accept these terms to proceed at Checkout.
Click on the green REGISTER button to be taken to the registration form and to proceed with checkout.
***After you register, you will be given the photo submission instructions.***

The deadline for accepting entries for judging or exhibit will be Sunday, May 21, 2017. All entries will be reviewed by the selection committee to determine those vehicles to be judged. Entries not chosen for judging will be entered for exhibit only.
$100.00 Concours vehicle entry (per vehicle) includes admission for two adults, continental breakfast, program, and a gift.
For those who would like to register by mail, please send the completed registration form including signed liability agreement, 2 photos, and check payment to:
SHM Classic Motors, LLC | 1111 W. El Camino Real Ste 109 PMB 253 | Sunnyvale, CA 94807
Registration form is available to download at www.alamedapointconcours.com/register-vehicle.
***Trophies will be awarded to Best of Show, 1st, 2nd, 3rd place, and there will also be Special Awards.***
---

TICKETS

2nd Annual Alameda Point Concours d' Elegance
Spectator General Admission
Sunday, June 11 | 9:00am-4:00pm | $20.00 online, $25.00 at the door
***CHILDREN 12 AND YOUNGER ARE FREE! WITH A PAID ADULT***
Free parking for spectators will be available on streets all around the show field located at 950 West Mall Square, Alameda.
Patron's Pavilion at the Concours
Sunday, June 11 | 9:00am-4:00pm | $100.00
Admission for the Patron's Pavilion includes champagne continental breakfast and catered buffet lunch with wine and beer, as well as ramp-side seating for the Awards Ceremony.
2nd Annual Alameda Point Concours d' Elegance Cocktail Party at Building 43 Winery
Saturday June 10, 2017 | 7:00-10:00 pm | $75.00
Join us for an evening of fun and excitement the night before the Alameda Point Concours d' Elegance begins. Take in stunning views of the San Francisco Skyline as you enjoy a special preview showcase of Concours Vehicles, Craft Beer, Building 43 Wines, delicious appetizers including the crowd favorite Maple Bacon Rosettes by Pacific Fine Foods and the joyful sounds of the Acoustic Embers.
Proceeds from the event will benefit The Friends of the Alameda Animal Shelter (FAAS).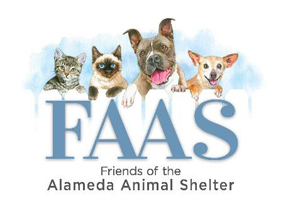 ---
MAIL-IN REGISTRATION
If you would prefer to mail-in your vehicle registration, please download this form:
---
LIABILITY AGREEMENT
Entrant agrees to indemnify, defend and hold harmless SHM Classic Motors, LLC, the City of Alameda, the US Navy, the US Veterans Administration and the RiverRock Real Estate Group from and against any and all liabilities, damages, causes of action and expenses resulting from or relating to the Entrant's participation in the Concours.
I understand that this application does not guarantee acceptance. After acceptance of your automobile, no refunds of any kind will be given. I hereby warrant and confirm that the above information is, to the best of my knowledge, true and correct and further certify that I have read and agree to abide by Terms and Conditions for Vendors. You will be prompted to agree to these terms on the registration form.
QUESTIONS AND INFORMATION: contact@alamedapointconcours.com or 408-749-0486
ACCOMMODATIONS-HOTEL ROOM BLOCKS WILL BE ANNOUNCED SOON
www.alamedapointconcours.com