Description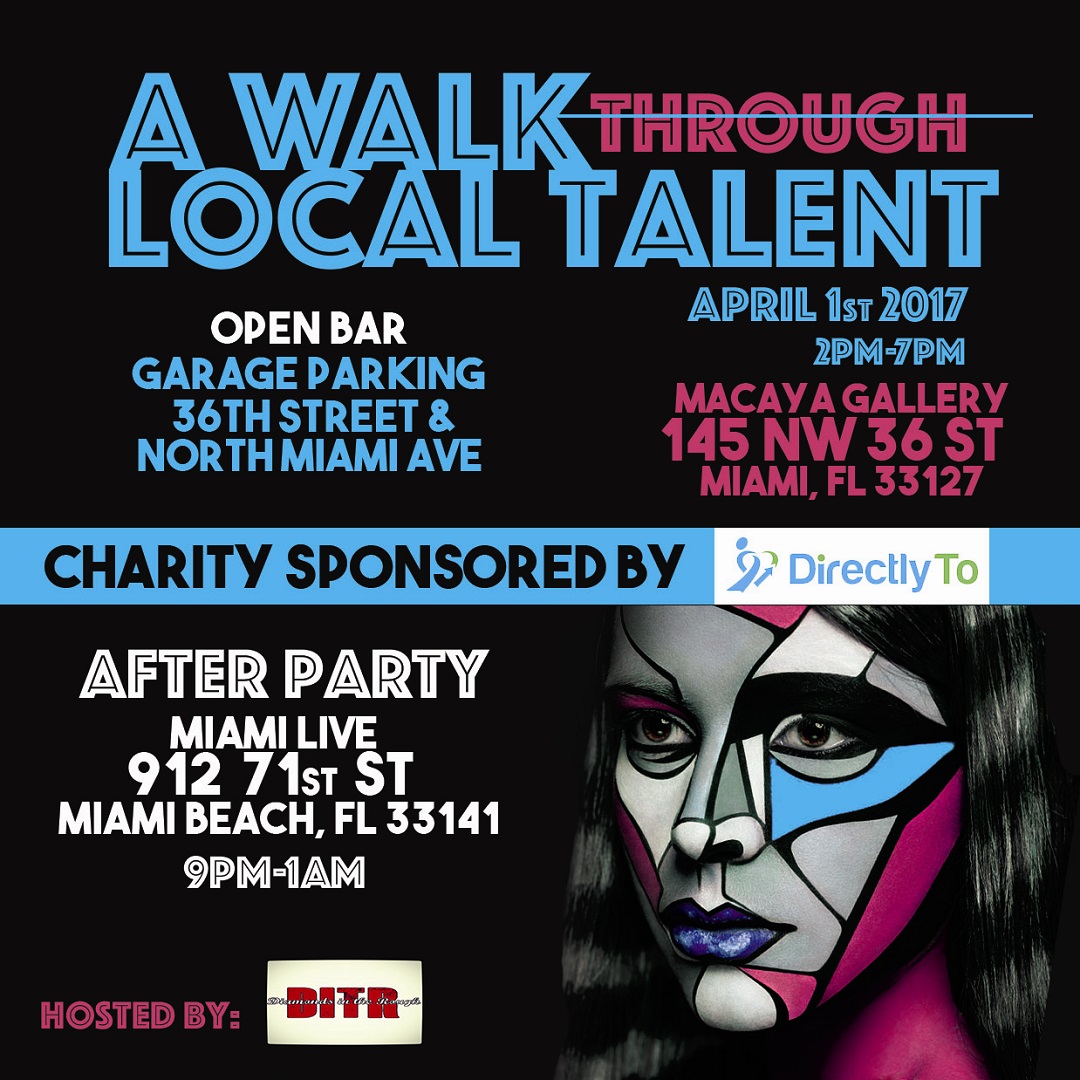 The Second Annual - "A Walk Through Local Talent" is where Miami's local talent meets Miami's local consumer. People from all walks of life will enjoy live performances from local hip-hop, R&B, spoken word artists and more. Those in attendance will also be able to experience vendors from the indie scene here in Miami as they sale a wide range of products from clothing, jewelry, fitness geeks, hand made art and much more! This event is designed to help boost the failing connection between Miami's DIY community but that's not where we want the help to end… So we'll be raising money for charity through ticket sales, raffles and secret auctions. Don't forget to enjoy our sponsors that help make it possible.
One Ticket for Two Events (Showcase and After Party)
Come out and enjoy Food Trucks, Vendors, Hookah, Performances, Live Art and Much Much More! All while raising $$$ for charity.
After Party will be held at Miami Live from 9:00PM - 1:00AM
Miami Live
912 71st Street
Miami Beach, FL 33141
DirectlyTo Campaign: Newborn Care Package
http://directlyto.org/projects/directlyto-newborn-care-package/
Event Sponsors: Directlyto.com , Hyperink, Clarks Court Rum, 88 Street Production, Sole Muzic, and Derma Numb.