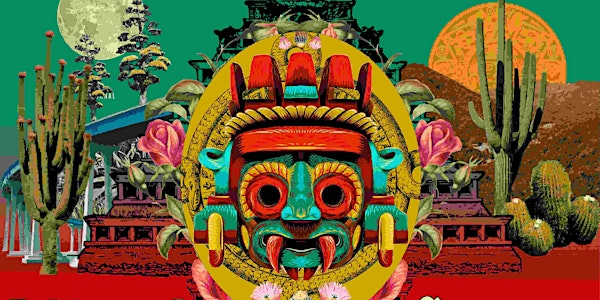 2nd Annual A Drunkard's Dream Arts and Music Festival
Arts and Music Festival featuring The Mattson 2, Chest Fever, Boostive, Drug Hunt, Zander Schloss(Circle Jerks), Low Volts, and many more
By Bad Vibes Good Friends
Date and time
Saturday, April 1 · 2 - 11:30pm PDT
Location
ReBru Spirits 1735 National Avenue San Diego, CA 92113
About this event
9 hours 30 minutes

Mobile eTicket
All Ages art and music festival in Barrio Logan featuring The Mattson 2, Chest Fever, Boostive, Drug Hunt, Zander Schloss(Circle Jerks), Low Volts, The Sleepwalkers, Spacehall Sound Machine, Mike Pope with Ripening.
Admission: ALL AGES, $30 Ealy Bird (Ends 3/4), $40 General Admission, $45 day of the show. 2pm-Midnight. Art, Music, Drinks , Food and Local Vendors
% of Proceeds go to Rollin From The Heart
The Mattson 2's recent output includes the celebratory, disco-splashed Toro Y Moi single Millennium which appeared on The Tonight Show Starring Jimmy Fallon. The 2's previous release Paradise found them evoking the lush and carefree soundscapes of Japanese city pop. Their 2018 release Vaults of Eternity: Japan is full of loving reinterpretations of songs by artists like Haruomi Hosono and Ryuichi Sakamoto, and while Paradise doesn't indulge in sonic excess, it does capture that breezy, sun-filled vibe. It charted Billboard at #1 Contemp. Jazz, #2 Jazz, #20 Alternative and landed features in the Washington Post and Pitchfork. Amongst collabs w/ Ray Barbee, ‪Tommy Guerrero,‬ Farmer Dave (of ‪Kurt Vile‬), and ‪‪Money Mark‬ (‬of ‪‪Beastie Boys‬‬)‪, they released Star Stuff in 2017 with ‬Chaz Bear (FKA Chaz Bundick, AKA Toro Y Moi) — also #1 on Billboard contemp. jazz charts — and reinterpreted Coltrane's legendary A Love Supreme which Ashely Kahn (author of A Love Supreme: The Creation of John Coltrane's Classic Album, 2002) says "there is a depth of sincerity and reverence in what the Mattson's are doing that is unquestionable."
Chest Fever, a new band from San Diego, CA, is breathing new life into the legacy of The Band, in celebration of one of the richest repertoires of Canadian-American popular music. Officially approved by Robbie Robertson, Chest Fever recently completed their first international tour in July/August Celebrating the 50th Anniversary of Rock Of Ages, taking The Band's music to many stages in the U.S. and Canada. Chest Fever is comprised of members of the San Diego Music Award winning rock band Mrs. Henry, including keyboardist Jody Bagley, guitarist Dan Cervantes, and bassist Blake Dean. The lineup is rounded out with organist Doug Organ and drummer Allan Ritter. Recently featured on an episode of The Band: A History podcast, members of Chest Fever were interviewed about the origins for the project. The seed for Chest Fever was born out of Mrs. Henry's sold-out November 2021 show "Mrs. Henry Presents The Last Waltz" at the Belly Up in Solana Beach, CA. It was there playing alongside legendary musicians such as Eagles collaborator and hit songwriter Jack Tempchin, violinist Scarlet Rivera of Bob Dylan's Rolling Thunder Revue, solo artist/Black Crowes member Marc Ford, and local hero Isaiah Mitchell, that the idea took flight.
Boostive believes strongly in the energy created through collaboration. The groups diverse cultural and musical backrounds meld into a massive yet singular sound that can only be created by a tight knit family of musicians. Some going back over 20 years, these friendships are felt in the live performance, welcoming audiences of all kinds into the excitement and unity presented on stage. This has garnered them accolytes and supporting slots with the likes of Slightly Stoopid, Thievery Corporation,Matisyahu, The Pharcyde,Don CarlosLee "Scratch" Perry, Akae Beka, Dirtwire, Cut Chemist (Jurassic 5).
Drug Hunt is a bizarre-o quintet of natural seditionists. While often categorized as Neo-Psychedelic – the band is more accurately a bastardizing of Psychedelia with the orphaned idealism of American Post-Punk and early British Hard Rock. Their debut Self-Titled EP captures an array of genre-bending hallucinations in four searing songs that burn like napalm in the echoes of a sixties resurgence. Imagine a Doors album produced by Steve Albini, written by Nick Cave, and fronted by The Stooges at a biker bar. In the past, they've been named by NBC One of The Top 10 Bands to see Live In San Diego, gained both national and international press and have had the pleasure of supporting Earthless, Warish, Dead Meadow, Black Mountain, Howlin Rain, Surfbort, Zig Zags and POW!.
Zander Schloss is well known to punk rock aficionados for his nearly four-decade tenure as the Circle Jerks' bassis and has rolled up an impressive résumé that includes his featured acting performance alongside Harry Dean Stanton and Emilio Estevez in Alex Cox's 1984 cult classic feature Repo Man; work on the soundtracks for Cox's later films Sid & Nancy, Straight to Hell, Walker; and Highway Patrolman, as touring musical director and guitarist for Joe Strummer of the Clash and performances on Strummer's first solo single Trash City and album Earthquake Weather; and appearances on record with Low & Sweet Orchestra, Magnificent Bastards, Thelonious Monster and in concert with the Weirdos. Zander Schloss opens a new chapter in his musical career with the release of his first solo recording, Song About Songs, from San Diego-based Blind Owl Records. "This is my polar opposite version of punk rock. Punk rock is volume and anger and speed. I wanted to do space and vulnerability and excruciating, almost subconscious emotions, things that I feel so deeply that I would never say them out loud."
Low Volts is a Three-time San Diego Music Award winner giving the music world a much needed shock to the heart with his fuzzed-out, one-man, dirty blues-rock n' soul performances. Armed with only a gritty old slide-guitar, thunderous kick drum laden with tambourines and dark, howling vocals, Low Volts creates a thick and swampy sound equivalent to the force of a four-piece band. Having performed to a sold out crowd at The Ryman, nationally touring with Brian Setzer, and landing songs in the smash comedy Super Troopers 2 alongside Eagles of Death Metal, Low Volts is on a steady path of rock and roll righteousness.
The Sleepwalkers have been playing authentic Americana roots rock since 1992. They specialize in original American music styles ranging from blues, country, Tex-Mex, Cumbia, and their own brand of roots rock. Since their inception, they've played with top National artists & legends such as Link Wray, Ronnie Dawson, Sleepy Labeef, Charlie Ryan, The Texas Tornados, The Blasters, The Fabulous Thunderbirds, Kid Ramos, The Beat Farmers, Freddy Fender, The Rev. Horton Heat, Big Sandy, The Supersuckers, BR5-49, The Blazers, Paladins, Johnny Legend, Rosie Flores, The Mighty Blue Kings, Graham Parker, El Vez, The Royal Crown Revue, Big Bad Voodoo Daddies, Roy Condo, Harry Dean Statton (and manyothers), & have garnered 6 nominations for Best Americana/Roots band by the San Diego Music Awards.
Spacehall Sound Machine is a psychedelic dance band based in San Diego, CA. The six piece instrumental ensemble is the brainchild of Matt Bozzone, a drummer who has spent 10+ years touring the U.S. with a variety of artists in the global groove scene, including Nigerian afrobeat masters Seun Kuti & Egypt 80. In 2022, Bozzone and bandmate Mitchum Yacoub played percussion for Seun Kuti & Egypt 80 on six U.S. tour dates, including a performance at Desert Daze. Weeks after that performance, Spacehall Sound Machine played their debut show. Combining West African & Latin rhythms with breakbeats and elements of dub, post-punk, and psychedelic rock, the ensemble creates hypnotic grooves designed to move bodies on the dance floor and take adventurous minds on a journey
Mike Pope continues to be the mythological folk apparition of a distant past. A past linked to tall tales, larger-than-life personalities, and an intrigue that had to be sought out to be discovered. For a decade plus, murmurings had been circling regarding this prodigious finger picker and lyrical raconteur in San Diego, CA. Comparisons were drawn, attributing Pope to Leonard Cohen, Bert Jansch, Lead Belly and Taj Mahal. Those who had the opportunity to watch his impromptu performances were unable to track down any musical recordings to prove their wild claims, and he remained a mystery. Thus, like Alan Lomax in the early 1930s, Blind Owl ascended past the veil of the mountain's cloud cover and brought back two distinct records from the vaults of Mike Pope: Songs For People (High & Low) and Ripening.
Rollin From The Heart Providing disadvantaged and at-risk youth the opportunity to participate in skateboarding, surfing and camping in an effort to promote a more active lifestyle and encourage positive choices. By teaming with peer/mentors that share our values of kindness, compassion and acceptance we strive to instill confidence in those we serve so that they can overcome personal barriers regardless of their economic, social or mental health status.