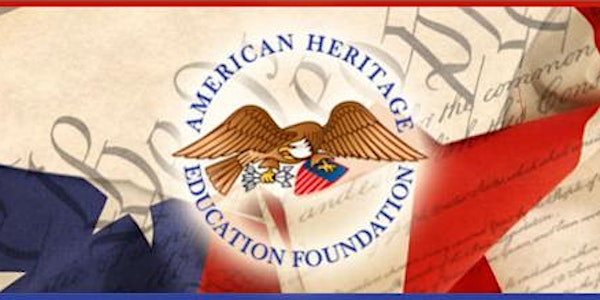 2nd American History and Western Civilization Challenge Bowl
When and where
Location
The King's College 56 Broadway New York, NY 10004
Description
On January 25 and 26, 2019, The King's College will host the 2nd Annual American History and Western Civilization Challenge Bowl™ (AHWCCB), sponsored by the American Heritage Education Foundation. The King's College, Princeton University, Harvard University, and Grove City College will contribute the four participating teams.
AHWCCB is an academic competition and scholarship for college/university student teams who compete in their knowledge and understanding of Western Civilization and of America's history, founding philosophy, and civil institutions in order to determine America's top colleges in educating students on these subjects.
Each team, consisting of three students per team, will compete against each other on a point system for correctly answering questions and providing oral essay presentations on related topics. Topics span ancient and modern history—from Greek, Roman, and Israelite history and the Bible to the Renaissance, Reformation, and Enlightenment to America's history, foundations, and documents.
The first AHWCCB™ was held in Houston, Texas in 2017, won by Sam Houston State University over Houston Baptist University, Texas State University, and Texas Southern University.
This second AHWCCB™ will have two semi-final matches:
Grove City College v. Princeton University
The King's College, New York City v. Harvard University
The two semi-final matches will be held on Friday, January 25, 2019. The final match between the two semi-final winners will be held on January 26, 2019. All events will be held at The King's College at 56 Broadway, New York, N.Y.
All team members will receive scholarship prizes according to their order of finish of between $1000-$4000. Individual team members and their college or university will earn nationwide prestige by demonstrating excellence in their grasp of American history and Western Civilization. The winning team will be awarded the second AHWCCB™ National Championship title.
To watch these events live, follow the links below:
Friday, January 25: Semi-Finals Livestream
5:00 PM - 6:00 PM ET: Grove City College VS. the James Madison Program at Princeton University
7:00 PM - 8:00 PM ET: The King's College VS. the Abigail Adams Institute at Harvard University
Saturday, January 26: Finals Livestream
2:00 PM - 3:00 PM ET: Semi-Final Winners
---
ACADEMIC COMPETITION
Academic Curriculum Analyst: The National Association of Scholars (NAS), a network of scholars and citizens united by a commitment to academic freedom, scholarship and excellence in American higher education (www.nas.org).
The tournament will consist of two types of competition:
1) Oral essay portion where each team's three members will speak for three minutes each on the following subject:

Since the beginning of human history, most people have lived under some form of authoritarianism. In such regimes, rulership was largely a matter of the elite few ruling over and living off the unprivileged many. Only during the last few hundred years has the idea of constitutional accountability of government to the populace as a whole risen to prominence. Discuss the philosophical and historical causes of the ascendancy of this idea, including key events, leaders and reasoning.

Students' oral essays will be judged and scored on five areas: depth of research, clarity and organization, cogency of arguments, rhetorical skill, and oral presentation.
2) Short answer toss-up questions followed by bonus questions.
---
JUDGES & MODERATOR
Judges
Dr. Stephen Balch, Director of the Institute for the Study of Western Civilization at Texas Tech University and Founder of the National Association of Scholars
Dr. Robert Koons, Professor of Philosophy and Co-Founder of the Western Civilization and American InstitutionsPprogram at The University of Texas at Austin
Moderator
Mr. Jeremy Tate, Co-founder and President of Classic Learning Test, a classically based alternative to the SAT and ACT (www.cltexam.com).
---
PARTICIPATING TEAMS
Grove City College, led by Dr. Jason Edwards
Participants: Noah Gould, Carolyn Hartwick, Elena Peters

Princeton University, led by Dr. Russell Nieli
Participants: Emerson Salovaara, Nicholas Sileo, Alvin Zhang

The King's College, led by Dr. Joshua Kinlaw
Participants: Elle Rogers (PHL '19), Michael Napoli (PPE '19), Abby Smith (PPE Dec '19)

Harvard University, led by Dr. Danilo Petranovich
Participants: Portia Berry-Kilby, Finnian Brown, Liam Warner
---
MATCHES & AWARDS

All matches will be held in The King's College City Room on the 5th Floor, 56 Broadway, New York, NY 10004.
Friday, January 25
5:00 PM - 6:00 PM: Semi-Finals between Grove City College and Princeton University
7:00 PM - 8:00 PM: Semi-Finals between The King's College and Harvard University
Saturday, January 26
2:00 PM - 3:00 PM: Finals between semi-finalists.
Each semi-finalist runner-up team member . . . . . . . . . . . . $1,000.00
Each second place team member . . . . . . . . . . . . . . . . . . . . $2,000.00
Each first place team member . . . . . . . . . . . . . . . . . . . . . . . $4,000.00
---
CONTACT
This event is sponsored by the American Heritage Education Foundation, Inc., 3100 Weslayan, Ste. 375, Houston, Texas 77027. Please contact 713-627-2698 or visit www.americanheritage.org with any questions.