Event Details
Shelter from Stress:  What Every Family Needs
Friday, February 24th
3:15 pm – 5:30 pm

Booker VPA Center
3201 North Orange Avenue
Sarasota, FL 34234
Please join the Community Foundation of Sarasota County, The Suncoast Campaign for Grade Level Reading, and The Herald-Tribune Media Group as we bring together national 2Gen thought leaders for a Hot Topics session on early childhood brain development, maternal depression and a pediatrician's role in literacy. 
Featured Speakers
Dr. Dipesh Navsaria (Madison, WI)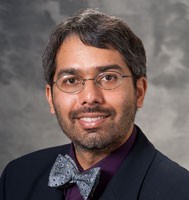 Dipesh Navsaria, MPH, MSLIS, MD is an associate professor of pediatrics at the University of Wisconsin School of Medicine and Public Health. He practices primary care pediatrics at a federally-qualified health center in South Madison. He is the founding medical director of Reach Out and Read Wisconsin and the founder and director of the Pediatric Early Literacy Projects at the University of Wisconsin. With respect to education, Dr Navsaria is heavily involved in advocacy training for the pediatric residents and medical students and is frequently involved in medical student and physician assistant education from the clinical arena through myriad small group and lecture formats. He is also the director of the MD–MPH program at the University of Wisconsin. He regularly writes op-eds on health-related topics, does radio and television interviews, and frequently speaks locally, regionally and nationally on early brain and child development, early literacy, and advocacy to a broad variety of audiences. For more information visit: http://ascend.aspeninstitute.org/fellows/entry/dr.-dipesh-navsaria
Dr. Darius Tandon (Chicago, IL)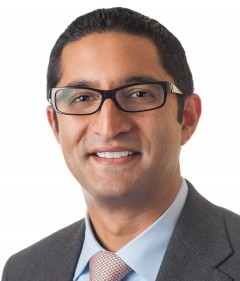 Dr. Tandon is a community psychologist and an accomplished NIH-funded community-based participatory researcher. Dr. Tandon's research focuses on the prevention of mental disorders and promotion of positive mental health among vulnerable populations. Currently, he is conducting studies examining the efficacy of embedding mental health services into employment training programs for adolescents and young adults and the effectiveness of cognitive-behavioral interventions to prevent perinatal depression among women enrolled in home visitation programs. Dr. Tandon has provided his knowledge and expertise in writing about community-engaged research for academic journals to the CCH community and academic partners. In addition, he is the Editor and Chief of Progress in Community Health Partnerships, the only journal dedicated to publishing about community-academic collaborations. For more information, please visit: http://ascend.aspeninstitute.org/fellows/entry/dr.-darius-tandon
Dr. Sarah Watamura (Denver, CO)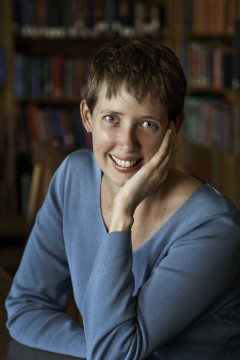 Dr. Sarah Enos Watamura is an Associate Professor of Psychology at the University of Denver where she directs the Child Health & Development Lab and co-directs the Stress, Early Experience and Development (SEED) Research Center. Dr. Watamura and her research team in the Child Health & Development lab are interested in how young children manage stress and challenge, the consequences stress and challenge pose for their health, and for their developing cognitive and social-emotional systems. Current work in the lab focuses on the unique stresses and buffers in recent immigrant families, and as part of the Buffering Toxic Stress Consortium on validating the construct of toxic stress and offering a promising intervention for mitigating the effects of toxic stress in a sample of young children enrolled in Early Head Start. For more information, please visit: http://ascend.aspeninstitute.org/fellows/entry/dr.-sarah-enos-watamura
Moderated By:
Tom Tryon


Tom Tryon, opinion editor of the Herald-Tribune, is responsible for the media group's editorial and op-ed pages in print and online. He is also a member of the H-T's executive team. Tryon joined the Herald-Tribune in 1981 as a police-beat reporter and became leader of the opinion department in 1998. He helped launch the Hot Topics Forums in February 2011; this will be the 19th event of the series. A Florida native, Tryon graduated from Palmetto High School and earned a bachelor's degree in communications from the University of Wisconsin-Stevens Point. He is chairman of SCOPE, Sarasota County Openly Plans for Excellence, and was a founding member of Youth Leadership Sarasota County. Tryon and his wife, Yvonne, are devoted parents and grandparents.

Where

Booker VPA Center
3201 North Orange Avenue
Sarasota, FL 34234


Organizer
Community Foundation of Sarasota County
Kirsten Russell
krussell@cfsarasota.org
941-556-7166
The Community Foundation of Sarasota County is a public charity founded in 1979 by the Southwest Florida Estate Planning Council as a resource for caring individuals and the causes they support, enabling them to make a charitable impact on the community.
Since our founding, the Community Foundation has been making the important connection between individuals' personal memories, passions, dreams and the fulfillment of their charitable goals. We help create permanent charitable funds of everlasting impact. These funds ensure that people of vision will have an enduring influence on the life of their community and the charitable causes they hold dear.
With assets of over $304 million in more than 1,400 charitable funds, the Community Foundation awarded grants and scholarships totaling more than $24.8 million dollars this past year in the areas of education, health and human services, the arts, animal welfare, and the environment. Since our founding, more than $184 million has been invested back into the community through grants and scholarships.