Glendalough Distillery presents the 2DCAT synthwave release party. Drink craft cocktails listen to synthwave music and win cassettes/shirts!
About this Event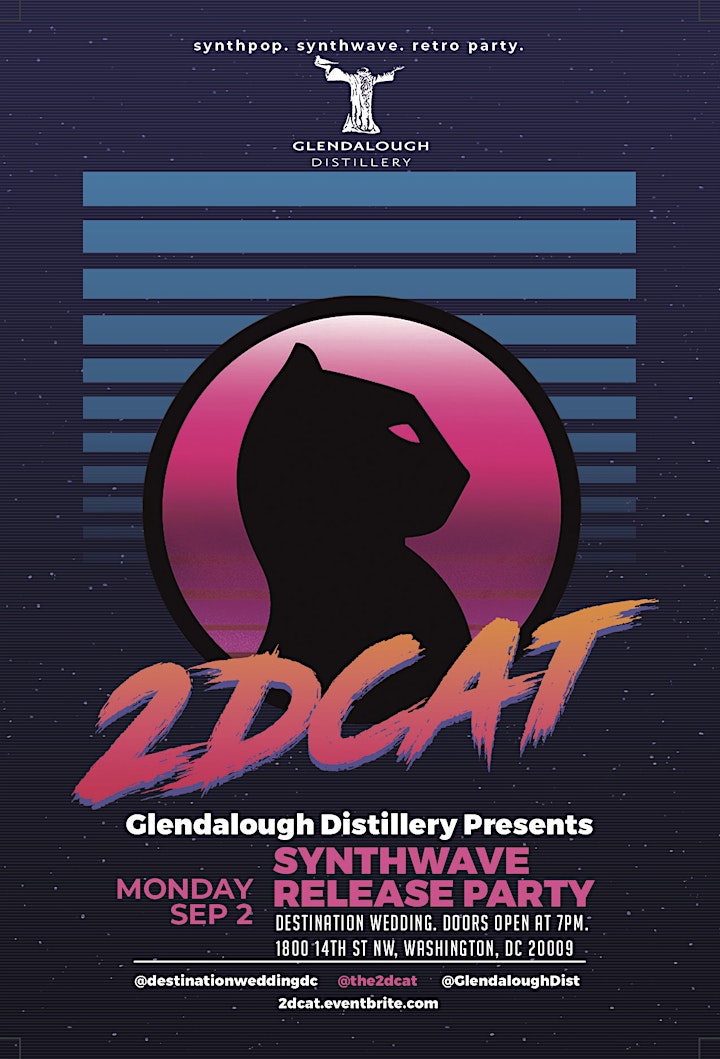 Glendalough Distillery presents the official 2DCAT synthwave release party! Join 2DCAT at Destination Wedding in Washington DC to celebrate the newest EP "03:00" on September 2, from 7pm until 10pm. Meet the band, drink with the band, listen to the new EP and other synthwave and synthpop music, and buy exclusive merchandise!
Go to: www.2dcat.com/party and https://www.facebook.com/events/449763319212318/ for additional information!