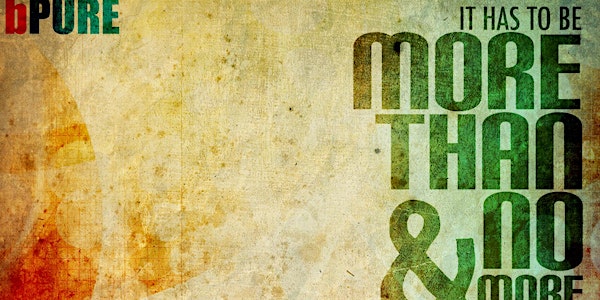 2bPure Workshop for Ministry Leaders and Parents
When and where
Location
Jabez Sanford Hardin Performing Arts Center Evans Library 7022 Evans Town Center Boulevard Evans, GA 30809
Description
2bPure is a Ministry designed to give Ministry Leaders and Parents the tools they need to work together in tackling the difficult task of teaching youth about Purity and God's desire for their bodies, minds, and hearts.
During the Workshop Parents and Ministry Leaders from several different churches are brought together and taught how to have difficult conversations and help youth see the World around them differently using videos, logic, and most importantly God's Word. Since Parents and Ministry Leaders go through the Workshop together, they are on the same page and unified.
All material presented in the Workshop is given freely to all those who attend. We are about make a difference, not a profit. The plan is that the Ministry Leaders will go back to their own churches and teach the material over the next several weeks. Parents are then equipped and ready to engage their youth at home after or during the church campaigns. The results will change your children's and their children's future forever.