Description
All shows begin at 8pm aboard the Eureka
Experience the driving rhythms of shipboard work songs, and the beauty of ballads and instrumentals, aboard the 1890 ferry Eureka.
Saturday, October 21. Diana Gameros and Maria Jose Montijo

The duo sings of the sea, ships,love, and life drawn from folkloric and contemporary music traditions of Latin America and the Caribbean.

Saturday, November 11. Penny Opry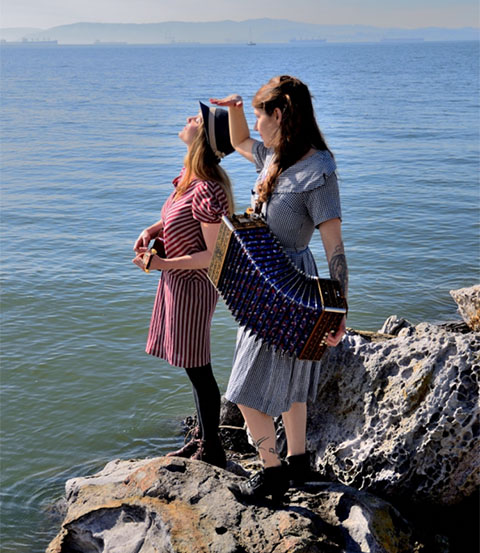 Drawing from maritime folk tradition, tin pan alley, and old-time drinking songs, the duo of Joan Wilson Rueter and Rosie Steffy make use of a suitcase drum kit and an antique button accordion as a backdrop for their tasty blend of sweet yet salty vocal harmonies.

To purchase tickets, click "select a date" button. Tickets are also sold at Hyde Street Pier gate beginning at 7:30pm on evening of the concert.