29th Annual CATI Conference | April 2-3, 2016

Saturday, April 2, 2016 at 8:00 AM

-

Sunday, April 3, 2016 at 10:00 AM (EDT)
Event Details
The Carolina Association of Translators and Interpreters is excited to announce our 2016 annual conference, at UNC Charlotte Center City in Charlotte, NC, April 2-3, 2016.
"Building Networks One Word at a Time"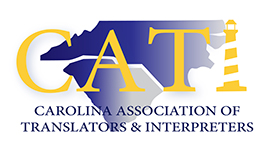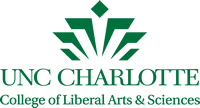 Conference sessions will be held Saturday from 8a-5p, and an ATA exam sitting will be hosted on Sunday from 10a-1p. [Please see FAQ for details. Those registered for the exam sitting will be contacted directly by ATA with further information.]

This year's focus will be on translation and our keynote speaker, Cris Silva, will give a talk on "Innovation in Translation and Interpretation." 
Cristina Silva is an ATA-certified English>Portuguese, Portuguese>English translator, conference interpreter, consultant, and voice-over talent. She graduated from Kent State University with an MA in translation and relocated to Colorado, where she took a job as a terminology manager. Currently, she coordinates the Portuguese Translation Department at the Middlebury Institute of International Studies at Monterey. She was recently certified as a Terminology Manager by the European Certification and Qualification Association. 
AGENDA - 
CONCURRENT SESSIONS
IC/IIC: Brainstorming Solutions to Business and Ethical Scenarios
by Georgia Betcher
IA: Panel: Issues in Translating American Literary Icon Cormac McCarthy's No Country for Old Men into Spanish
by Dr. Michael Doyle (Moderator)
IA: Reading into the Unwritten: A Paradoxical Challenge for the Translator
by Carlie Herron
IA: Handling Loose Cannons: Translating Idioms in Cormac McCarthy's No Country for Old Men
by Ellie Rencher
IA: Translation in Reverse: from No es país para viejos back to No Country for Old Men
by Rebecca Grimsley
IB: An Interpreter is an Interpreter is an Interpreter is an Interpreter (or Maybe Not)
by Javier Castillo
IC: All About ATA Certification
by David Stephenson
IIA: How to Bring Terminology Management to Center Stage: Case Studies of How It Can Make or Break a Project
by Cris Silva
IIB: Interpreter as Partner: An Organizational Behavior Perspective on Full-time Healthcare Interpreters
by Dr. Chaowei Zhu
IIIA: No Nonsense Project Management for Professional Translators
by Graciela White
IIIA: Panel: 
IIIA: Using Corpora in the Translation Process: Managing Medical Terminology
by María Rubio Gragera
IIIA: Managing Projects Successfully and Cost-Effectively: A Side-by-Side Comparison of Microsoft Project and Gantter for Google Drive
by Myron Claeys
IIIA: Enhancing the Translation Process using Computer-assisted Translation Tools: An Overview of MemoQ
by Dr. Mónica Rodríguez-Castro
IIIB: Advancing from Terminology to Communication Experts
by Anastasia Christopoulos
Plus: Lots of opportunities to network and the CATI General Meeting. Light breakfast, lunch and coffee breaks included.
ABOUT THE SPEAKERS -
Georgia Betcher
Georgia Betcher has been a professional translator and court and medical interpreter since receiving her MA in Translation and Interpretation (Spanish>English) from the Middlebury Institute of International Studies at Monterey. She is an ATA-certified Spanish>English translator, a long-time ATA member and CATI member, and is serving as Vice President of CATI (2015-2016). Georgia works as a freelance translator and interpreter. In addition, she works as an adjunct instructor teaching Spanish at Campbell University in Buies Creek, NC, and as an adjunct instructor teaching medical consecutive interpretation in the Community Spanish Facilitator Program at Durham Technical Community College in Durham, NC.
Javier Castillo
CATI board member Javier Castillo, Jr. is President of Castillo Language Services, Inc., in Greenville, NC. Castillo is a Federally Certified Court Interpreter, NC AOC-certified court interpreter, and a Certified Medical Interpreter (CCHI). A skilled conference interpreter, Castillo has interpreted for international delegations and high-level speakers at international conferences domestically as well as in Mexico and in Peru. Castillo has provided interpreter-training workshops since 2007 in North Carolina, Virginia, and the Washington, DC, area. He has provided medical interpreter training for the interpreting team at Vidant Hospital. Most recently he provided training for the Virginia Supreme Court for the court staff interpreters. Castillo has designed and taught courses on working with interpreters in the legal field at Campbell Law School and the University of North Carolina School of Law, and has taught Continuing Legal Education courses for members of the judiciary. Castillo has spoken at conferences across North Carolina and Tennessee on interpreter issues.
Anastasia Christopoulos
Anastasia Christopoulos is a Staff Interpreter at New Hanover Regional Medical Center in Wilmington, NC. She formerly worked for a language services company as Lead Interpreter and Interpreter Manager. She holds a Master's Degree in Spanish from UNCC, with emphasis on Linguistics. She has been a Spanish Instructor at different language institutes as well as UNCC. Anastasia was born in Athens, Greece. She has lived in Switzerland, the United States, Brazil, Venezuela, and Argentina. She is a native speaker of Greek, English, and Spanish. 
Myron Claeys
Myron Claeys is currently pursuing his master´s degree at the University of North Carolina at Charlotte. His research interests include specialized translation, project management, and translation technologies.
María Rubio Gragera
María Rubio Gragera is an instructor of Spanish and MA Fellow at the University of North Carolina at Charlotte. She is currently pursuing her PhD at Universidad de Málaga. She holds a Master´s Degree and B.A. in Translation Studies. Her research interests include medical translation and interpreting, terminology, and corpora in translation studies.
John Milan
John Milan is a full-time professional translator certified by the American Translator's Association, with 12 years of experience overseas and over 15 years in the language-service business. He is the President of the Carolina Association of Translators and Interpreters (CATI). An economist and researcher, he worked as an adjunct professor of economics in São Paulo, Brazil, and as a consultant to multinational corporations with offices in Latin America for nearly 10 years. He was a Foreign Language and Area Studies (FLAS) Fellow at The Ohio State University. John studied abroad as an undergraduate in Madrid, Spain. He is currently operating out of Chapel Hill, North Carolina.
Mónica Rodríguez-Castro
Dr. Mónica Rodríguez-Castro (PhD Kent State University) is Assistant Professor of Spanish and Translation Studies at the University of North Carolina at Charlotte. She teaches courses in specialized translation practice, computer-assisted-translation tools, and project management. Her primary research interests include empirical studies in translator satisfaction, translation informatics, translation pedagogy, corpus linguistics, text-based linguistics, and English
Spanish contrastive linguistics. She has been published in journals such as The International Journal of Translation and Interpreting Research, Translation and Interpreting Studies, Translation Spaces, and The Interpreter and Translator Trainer. She is currently serving as acting Administrator of the ATA Educators Division.
David Stephenson
David Stephenson is an independent translator of German, Dutch, Bosnian, Croatian, and Serbian specializing in civil litigation and book-length non-fiction projects. He served as CATI President from 1993 to 1995 and has been an ATA certification grader for Croatian to English since 2004. He is currently the chair of the ATA Certification Committee and a member of the ATA Nominating and Leadership Development Committee. He lives in Durham, NC and can be reached at david.translator@gmail.com.
Graciela White
Born and raised in Argentina, Graciela holds a Bachelor's Degree in legal translation from Universidad Nacional de Buenos Aires. She has also completed the coursework towards a Master's Degree in French Art History at the Alliance Française de Buenos Aires. From 1983 to 1988, she worked as a technical translator for IBM Argentina and also performed on-site translation verification testing (TVT) at several IBM development labs worldwide. After relocating to the United States in the late 1980s, Graciela worked as a freelance translator in the fields of law, software localization (L10N), telecommunications, and electrical engineering. She has presented workshops on L10N and project management (PM) before national and international audiences. In 2002, Graciela rejoined IBM as a globalization PM, responsible for overseeing the implementation of multicultural support in all its software offerings. She has also held roles in the software development areas of: build, business operations, quality, and platform growth. She holds the following project management certifications: PMP® (from PMI), SCPM (from Stanford University), PM at the Expert Level (from IBM).
Dr. Chaowei Zhu
Chaowei Zhu is a full-time faculty member at the Graduate School of Arts & Sciences, Wake Forest University (WFU), Winston-Salem, NC. He received his PhD in Business Administration and MBA from Renmin University of China, Beijing, and his MA in Intercultural Services in Healthcare from WFU. Dr. Zhu has been a translator for more than 10 years, specializing in the business, financial, educational, and academic domains. He is also an ATA-certified translator.
DOWNLOAD MAP & DIRECTIONS TO UNC CHARLOTTE CENTER CITY 
BOOK SWAP -
The CATI Conference Book Swap is back! Clean out your bookshelves—bring books to the conference that you're ready to pass on, and pick up some new (used) books. Bring dictionaries, books about language, books in foreign languages, books you think people in our industry would like to read, magazines, other media—non-fiction and fiction welcome.
We'll have a table at the conference where you can leave your contributions and browse through the offerings. All free!
Everyone must have at least one dictionary they're not using anymore. This is your chance to swap it for something else. All leftover books will be donated to a good cause (friends of the library or other).
REGISTER NOW & SAVE; EARLY REGISTRATION ENDS MARCH 2ND.
Pay online now. Or, if you would like to pay by check, please mail to CATI, 12400-3 Wake Union Church Road, PMB #42, Wake Forest, NC 27587.
IMPORTANT: When going through the registration process, please be sure to [1] provide the full name of the person attending and current email address (especially if different from PayPal email address), and [2] indicate if you are an AAIT or NAJIT member.
To learn more, please visit www.catiweb.org/resources/annual-conference to see the full preliminary schedule as well as more information on the event and lodging.
Please contact catiadmin@catiweb.org with any questions. We look forward to seeing you in Charlotte!
FAQs
**** 
This event will be held rain or shine. 
 
What is the event dress code?
Business casual to business.
What are my parking options?
Free with permit. Permits and maps will be distributed with registration confirmations. Those that attend Saturday's and Sunday's events will require two different permits.
Do CATI members receive a discount on registration?
Yes! AAIT and NAJIT members also receive the CATI registration rate. If you are not yet a CATI member, please consider joining now to get the member rate. Click here to view the benefits of membership. New members and renewals are *always* welcome!
What can I bring to the event?
Whatever you prefer to take notes - pen and paper, notebook, tablet.

Event schedule - either on your tablet, notebook, phone, or printed out.

In CATI's effort to remain paperless, all presenter handouts will be delivered to attendees electronically. 

Business cards - not required, but useful.
 
PHOTO ID IS REQUIRED for the ATA exam on Sunday. All exam takers receive detailed information from ATA on what they need to do. Exam takers should refer to their information packet from ATA and read it carefully.
Will CEUs be granted to attendees?
7 ATA continuing education points.
Certificates are delivered electronically, so it is very important that we receive your correct email address during registration*.
What is Saturday's refund policy?
If you register(ed) to attend the CATI Annual Conference and must cancel your registration, you can do so by emailing catiadmin@catiweb.org. Telephone requests will not be accepted. 

PLEASE NOTE: • Cancellations received on or before March 26th will incur a $20.00 administrative fee. • No refunds will be given for cancellations received after March 26th. This policy is based on CATI's administrative costs and financial commitment to vendors.
Is my Saturday registration/ticket transferrable?
Conference registration is non-transferable.*
The name on the registration/ticket doesn't match the attendee. Is that okay?
No. Registration forms, name tags, and CEU certificates will be generated in the name with which you register (this includes PayPal registrations)*.
When going through the registration process, please be sure to [1] provide the full name of the person attending and current email address (especially if different from PayPal email address), and [2] indicate if you are an AAIT or NAJIT member.
What hotel accomodations are available?
Additional Hotels in the Charlotte Center City Area
--
The Holiday Inn Charlotte Center City, 230 N. College Street, Charlotte, NC 28202
704-335-5400 or 1-800-HOLIDAY for reservations
Or use this website link - Carolina Association of Translators and Interpreters (group code: CAT)
A block of 20 rooms has been set aside for  April 1 - April 3.
The special conference rate for 1-king bed or 2-double beds is $139.00, plus taxes. This location is within walking distance of the CATI Conference.
*** To get the special conference rate, you must identify yourself as associated with CATI, and rooms must be reserved before 5:00pm on Wednesday, March 2, 2016. ***
Reservations must be guaranteed with a credit card or advanced deposit.
Parking is charged at the prevailing rate: $18/day for self parking, and $24/day for valet parking.
How do I register for Sunday's ATA Exam?
**This year's exam will be computerized! (Click for more info)**
EXAM REGISTRATION MUST BE DONE THROUGH THE ATA WEBSITE.
The last day to register for the ATA Exam is March 20th.
You do not need to attend the Conference to sit for the exam. The exam will be administered on Sunday, April 3, 10am-1pm. Those registered for the exam sitting will be contacted directly by ATA with further information.
All candidates applying for ATA certification must provide proof that they meet the certification program eligibility requirements. Please direct all inquiries regarding general certification information to ATA Headquarters at +1-703-683-6100. Registration for all certification exams should be made through ATA Headquarters. All sittings have a maximum capacity and admission is based on the order in which registrations are received. Forms are available from ATA's website or from Headquarters.
Where can I contact the organizer with any questions?
For fastest service, please email catiadmin@catiweb.org, or visit http://www.catiweb.org/resources/annual-conference.
When & Where

UNC Charlotte Center City
320 E. 9th Street
Charlotte, NC 28202


Saturday, April 2, 2016 at 8:00 AM

-

Sunday, April 3, 2016 at 10:00 AM (EDT)
Add to my calendar
Organizer
Carolina Association of Translators and Interpreters (CATI)
CATI is the North Carolina/South Carolina chapter of the American Translators Association
29th Annual CATI Conference | April 2-3, 2016