دورة التسويق الاحترافي على وسائل التواصل الاجتماعي - جدة

Monday, December 19, 2016 at 5:00 AM

-

Wednesday, December 21, 2016 at 10:00 PM (AST)
Who's Going

Loading your connections...
3 of your friends are going.
Share it to get more people on board!
Share

Sara Haughty
San Francisco, California

Luke Picard
London, United Kingdom

Rick Vespucio
Florence, Italy
Event Details
دورة التسويق الاحترافي على وسائل التواصل الاجتماعي
( 3 ايام - 15 ساعة تدريبية ) 
هذه الدورة تهيئ المتدربين للانتقال الى عالم التسويق الاحترافي على مواقع التواصل الاجتماعية باحترافية و كيف تستخدم ( فيسبوك - تويتر - إنستقرام ) بطريقة احترافيه و ما هي الاعمال اليومية الي يجب ان تقوم بها.
سوف تتعلم في هذه الدورة المكثفة : 
- الخطوات العشرة لتطبيق تكنولوجيا التواصل الاجتماعية و التي تساعدك لتميز هوية شركتك و مؤسستك او القطاع الحكومي الذي تنتمي لصناعة صورة رائعة لجذب عملاء جدد و الحفاظ على العملاء الحاليين.
- ستـتـمرن على وضع خطة التواصل الاجتماعية لمدة 90 يوم  
محتويات الدورة و المحاور
1- آهمية التسويق علي مواقع التواصل الاجتماعي 
2- تحديد اهداف الشركة على مواقع التواصل الاجتماعية لزيادة فعالية التسويق
3- وضع نمط و سياسة الشركة على وسائل التواصل الاجتماعي
4- إستراتيجيات اختيار و تطوير قنوات وسائل التواصل الاجتماعية المناسبة
5- كيفية اختيار جمهورك المناسب
6- كيفية اعداد المحتوى المناسب لجمهورك
7- تعرف على الأدوات الاحترافية لجدولة و نشر المحتوى 
8- كيفية اعداد الحملات الاعلانية على وسائل التواصل الاجتماعية
9- التعرف على ادوات تحليل و قياس أداء و سمعة شركتك على وسائل التواصل الاجتماعي
10- وضع خطط التسويق المتكاملة لـ 12 شهر
11- كيف تكون فريق وسائل الاعلام و التواصل الاجتماعي ؟ و ماهي مهامهم
التمارين العملية 
يوجد تمرين عملي بعد كل جزء من اجزاء الدورة .. كما سيكون هناك تمرين على وضع خطة طويلة الاجل من خلال التمرين على وضع خطة التواصل الاجتماعية لمدة 90 يوم والتي تشمل على التخطيط الاستراتيجي لبناء محتوى يعمل على جذب العملاء المستهدفين و ايجاد الفرص التسويقية و البيعية.

لمن هذه الدورة
- مدراء و اخصائي التواصل الاجتماعي
- مدراء و اخصائي المبيعات و التسويق و العلاقات العامة
- رواد الأعمال الشباب
- الاشخاص المسؤولين عن تطوير الاستراتيجية الرقمية 
- الاشخاص المهتمين في مجال التواصل الاجتماعي
المحاضرالمستشار / عماد علي أشرم 
- خبرة اكثر من 25 عام في مجال البرمج الآلية و التقنية و التسويق و الاعلان
- مدرب معتمد و مستشار في التسويق الرقمي و التواصل الاجتماعي WSI
- مستشار معتمد تقنية المعلومات (وزارة التجارة)
- عضو لجنة التسويق و الدعاية و الاعلان في غرفة جدة
- مؤسس و مدير عام WSI stream في المملكة
- مؤسس و مدير عام شركة AWWSS للانتاج الرقمي
الشهادات
ستحصل على شهادة حضور الدورة من "دبليو إس أي" عند اتمام الدورة وسيتم توثيق هذه الشهادة من خلال موقعنا باستخدام الرقم التسلسلي


الرسوم تتضمن الفوائد الاضافية التالية 
   اشتراك في مكتبة "WSI" الرقمية (كتب - ارشادات - نصائح - فيديوهات - ابحاث - و تقارير تسويقية)
   اشتراك دائم في مجموعت خبراء "WSI" في دول الخليج لتبادل الخبرات و الاراء و طلب المساعدة من الاعضاء
  معرفة فرص العمل المتاحة في مجال التسويق الرقمي في المملكة 
   تقييم لخطة التسويق الرقمي التي يعدها المتدرب بعد الدورة من قبل المدرب 
     شهادة مسجلة و موثقة على موقع WSIstrem.com
Have questions about دورة التسويق الاحترافي على وسائل التواصل الاجتماعي - جدة?
Contact WSI Courses
When & Where

WSI stream
6699 Fayd As Samaa
Jeddah, 23213
Saudi Arabia

Monday, December 19, 2016 at 5:00 AM

-

Wednesday, December 21, 2016 at 10:00 PM (AST)
Add to my calendar
Organizer
WSI Courses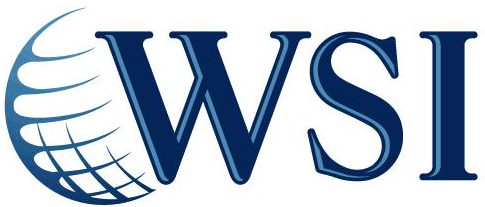 دورة التسويق الاحترافي على وسائل التواصل الاجتماعي - جدة