28th Annual CATI Conference | March 14-15, 2015

Saturday, March 14, 2015 from 8:00 AM to 5:00 PM (EDT)
Event Details
The Carolina Association of Translators and Interpreters is excited to announce our 2015 annual conference, at Meredith College in Raleigh, NC, March 14-15, 2015.
"Working Globally, Networking Locally"
Conference sessions will be held Saturday from 8a-5p, and an ATA exam sitting will be hosted on Sunday from 10a-1p on the same grounds. [Please see FAQ for details.]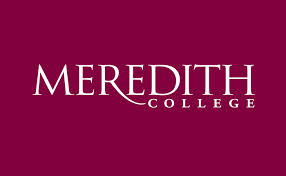 This year's focus will be on interpretation and our keynote speaker, Tony Rosado, will give a talk on "Interpreting and Translating as Essential Elements of a Global Society."
Mr. Rosado is certified as a Spanish interpreter by the US, Colorado and New Mexico courts. He is certified as a perito traductor by the Mexican Courts, and holds a Law degree from the Escuela Libre de Derecho in Mexico City, Mexico. He has interpreted for federal and state courts, USCIS, EOIR, the Latin American Arbitration Commission, the Winter Olympic Games, presidential debates, and in many other settings. He is the founder of RPS Translations and runs the popular blog: "The Professional Interpreter."  
PRELIMINARY AGENDA - 
Keynote Address:  The presenter will address the importance and relevance of interpreting and translating as essential elements of a global society where technology has brought all humans to the same neighborhood. Describing both professions from a historical perspective and bringing them to the present, the speaker will touch upon important issues common to both fields such as professional and ethical standards, continuing education, business planning, getting the right clients, and dealing with fees and other money matters.  Interpreters and translators, experienced and newcomers alike, will hear of cases where lack of a professional service resulted in bad situations, and will gain, or renew, a new respect for our chosen careers. The speaker will share some of his experiences with the crowd, and will answer questions in a way that benefit everyone in attendance. Those at the presentation will leave with a deeper understanding of what they need to do to survive and enjoy their career while making it profitable at the same time.
Break-out Sessions:
Applying the Shine – Mike Collins
This presentation will focus on effectively finishing translations intended for use in promotional or marketing settings. It's not enough to just choose the right words or correctly translate that catchy phrase - marketing language must be approached at the phrase level and revised for appropriate impact. This session will focus on pitfalls to avoid and ways to polish your translation and achieve the proper effect. Examples will be provided from multiple European languages to English. 
Recognition and Treatment of Interpreter Trauma – Emily Ortiz Alfonso
The scope of material that interpreters convey includes sexual assault, murder, learning disabilities, fatal diagnosis, and emergency services. The ability to perform under duress is paramount.  However, self-care is vital in order for an interpreter to continue conveying messages under traumatic conditions.  Tools that interpreters can utilize before, during, and after an assignment will empower them to enjoy their career despite the seemingly insurmountable obstacles.
Scaffolded Omniscience with Technology in Translation – Garrett Fisher
The field of translation has changed over the years and now heavily relies on the use of technology and networking. The presentation will cover the advantages and disadvantages of advancements in technology used in translation known as CAT tools and the use of networking to attempt to create "scaffolded omniscience" for a productive translation outcome.
Are In-House Translators as Satisfied as Subcontractors? – Dr. Monica Rodriguez-Castro
This presentation discusses key sources of satisfaction and dissatisfaction commonly observed among translators in the current language industry. Due to predominant outsourcing in the language industry, major differences are observed in the job profiles between in-house employees and freelancers (or subcontractors). Based on empirical data collected from an online questionnaire, this presentation highlights the main sources of dissatisfaction that are widely reported by translation professionals. Some concerns from the current subcontracting model are also discussed, and potential solutions to reduce high levels of turnover are suggested. This presentation aims at reaching out to language service providers and initiating a discussion on the currently predominant hiring models in the language industry.
A New Spin: Simultaneous Practice, Reimagined – Karen Bahr and Kelly Varguez
Colleagues Karen Bahr and Kelly Varguez team up to share the technique exercises that breathed new life into their interpreting study sessions. Based on authentic Spanish­language legal documents and court proceedings, Karen and Kelly's materials challenge intermediate and advanced interpreters alike by forcing them to comprehend and interpret high­register Spanish into high­register English.  Participants are promised a brain workout.  This session will be spent brainstorming, interpreting, researching, discussing, reviewing and redoing. Bring a recording device and headphones and join Karen and Kelly for a new take on traditional technique work.  
Interpreting and Translating for Nonprofit Organizations – Ron Garcia-Fogarty
This presentation will cover interpreting and translating as they relate to the nonprofit sector, especially in North Carolina and the Southeast USA. I will share characteristics of nonprofit organizations, what kinds of organizations have a greater need for interpreters and translators, what are the challenges that our profession experiences in the nonprofit world, and how to develop your business in this sector. We will also talk about the concept of "language justice," or how to create equitable multilingual spaces, and share information from organizations like Highlander Research & Education Center and Wayside Center for Popular Education, which are at the forefront of pushing this concept.
Q&A Session with Business and Marketing Experts – Ekaterina Howard (Moderator), Deborah Oronzio, and Cole Watts
The invited experts will answer questions on business development and promotion, including internet marketing and social media. Come and participate in the Q&A session to take your business to a next level.
How to Prepare to Interpret a Conference – Tony Rosado
The conference interpreter's professional success depends of many factors. A key issue is the preparation for the event. This becomes more relevant when the conference includes complex topics, delicate matters, or difficult presenters. This session will cover some of the challenges that a conference interpreter must face on a daily basis, taking those who attend the presentation along the road to professional success, making stops at each stage of the process: planning, distribution of tasks, research, and others. The presenter will show the method to assess what needs to be done, and the way to do it. Tony will present several scenarios based on his own professional experience and will share the solutions to some of the most common problems that arise during a conference, always keeping in mind best practices and the professional and legal protection of the interpreter. 
Plus: Lots of opportunities to network and the CATI General Meeting. Light breakfast, lunch and coffee breaks included.
The conference will examine interpretation through an in-depth lens as we offer content-rich sessions that include simultaneous practice, as well as peeling back the curtain on the treatment of interpreter trauma. Join a practical workshop on preparing to interpret at a conference from keynote speaker Rosado; take a peek at whether in-house translators are satisfied as subcontractors; or perhaps sharpen your knowledge of CAT tools. There will also be a dynamic panel for a business and marketing Q&A session. Best of all, enjoy a day full of networking and discussion with your fellow linguists. Whether you run a language services company or are just starting out, there is something to learn.
ABOUT THE SPEAKERS -
Emily Ortiz Alfonso
Emily Ortiz Alfonso is a state court certified Spanish interpreter and SpanishEnglish translator. She has an AA in legal secretarial studies. She has over 10 years of experience specializing in legal and medical interpreting and translation. She is the co-founder and co-owner of Alfonso Interpreting, a language services provider. She has presented at previous Carolina Association of Translators and Interpreters (CATI) conferences and at the 2014 conferences of National Association of Judicial Interpreters & Translators (NAJIT) and the American Translator Association (ATA).  She is a member of ATA, NAJIT and serves on the CATI board of directors.
Karen Bahr
Karen Bahr is a Nebraska court certified Spanish interpreter who does extensive work in immigration and state criminal courts.  A dedicated interpreter, Karen contributes to her profession by advocating for interpreters and translators and conducting training sessions when she can.  If she's not off traveling the world, Karen can often be found practicing, creating materials, or just hanging out with Kelly Varguez in Omaha's Old Market.
Mike Collins
Mike Collins is a free-lance translator who is ATA-certified in German > English and Russian > English, and actively works in several European languages. He has been active in the field of translation for 30 years and is the past president of Global Translation Systems, Inc., and past president of CATI. He is the author of numerous articles and presentations.
Garrett Fisher
Garrett Fisher is currently a Spanish instructor at Western Carolina University teaching Spanish and translation. He has done translation and transcription work and medical interpreting at a clinic in Charlotte, NC and with Vecinos, a migrant farmworker health program. He has also taught for two years at the high school and community college levels in Franklin, NC and at the university level as a graduate teaching assistant at UNCC.
Ron Garcia-Fogarty
Ron is the Regional Director for Witness for Peace Southeast, and also works as a freelance Interpreter and Translator. A national of Nicaragua, Guatemala, and the USA, he spent his formative years in Nicaragua during the Sandinista Revolution. Ron identifies as Multiracial, Latino & White, and serves on the board of directors of Student Action with Farmworkers (SAF). Ron has worked as an interpreter and translator at almost all of his full time nonprofit jobs, and has also worked as a consultant for a wide variety of nonprofit organizations in North Carolina, Washington, DC, New York, and Nicaragua.
Ekaterina Howard
Ekaterina Howard is an English to Russian and German to Russian translator working in the business, marketing and real estate fields. An ATA and CATI member, she tweets at @ATA_SLD for the Slavic Languages Division. You can find additional information about her at pinwheeltrans.com or connect with her on Twitter (@katya_howard).
Deborah Oronzio
Deborah Oronzio has an extensive background in business management, marketing, sales, education, training and business counseling. She has a Master's Degree in Business Management from Johns Hopkins University, Baltimore, MD, and is currently the owner of Self-Empower Coaching providing career and business coaching to professionals actively seeking a career transition.
Dr. Mónica Rodríguez-Castro
Dr. Mónica Rodríguez-Castro (Ph.D., Kent State University, 2011) is an Assistant Professor of Spanish and Translation Studies at the University of North Carolina-Charlotte. Prior to joining UNCC, Dr. Rodríguez-Castro was an Assistant Professor at University of Louisville. She teaches courses in specialized translation practice, computer-assisted-translation tools and project management. Her primary research interests include empirical studies in translator satisfaction, translation informatics, translation pedagogy, corpus linguistics, text-based linguistics and EnglishSpanish contrastive linguistics. She has worked as a professional translator and interpreter and is involved in multiple community projects in the Charlotte area.
Kelly Varguez
Kelly Varguez is an active college instructor and professional Spanish interpreter in the Omaha area.  In addition to her freelance work translating and interpreting, she develops online educational resources for interpreters. A recent survivor of the U.S. federal court interpreter certification process, Kelly looks forward to sharing her tips and tricks with others seeking to improve their interpreting technique.  In her free time, Kelly enjoys tracking Karen Bahr down to explore all things linguistic.
Cole Watts
Cole Watts is a full-time SEO and social media consultant at TheeDesign Studio, an award-winning web design and internet marketing company located in the Raleigh, NC. He is the Vice President of the Triangle Interactive Marketing Association (TIMA) and has helped maintain the content strategy throughout the Triangle.
DOWNLOAD DIRECTIONS TO MEREDITH COLLEGE

DOWNLOAD CAMPUS MAP OF MEREDITH COLLEGE 
BOOK SWAP -
We're trying something new this year—a Book Swap! Many of you know that Freek Lankhof of InTrans Books has retired and will no longer be selling books at our conference (or any other conference). So, we decided to try a Book Swap.
Clean out your bookshelves—bring books to the conference that you're ready to pass on, and pick up some new (used) books. Bring dictionaries, books about language, books in foreign languages, books you think people in our industry would like to read, magazines, other media—non-fiction and fiction welcome.
We'll have a table at the conference where you can leave your contributions and browse through the offerings. All free!
Everyone must have at least one dictionary they're not using anymore. This is your chance to swap it for something else. All leftover books will be donated to a good cause (friends of the library or other).
REGISTER NOW & SAVE; EARLY REGISTRATION ENDS FEBRUARY 14TH.
Pay online now. Or, if you would like to pay by check, please mail to CATI, 12400-3 Wake Union Church Road, PMB #42, Wake Forest, NC 27587.
IMPORTANT: When going through the registration process, please be sure to [1] provide the full name of the person attending and current email address (especially if different from PayPal email address), and [2] indicate if you are an AAIT or NAJIT member.
To learn more, please visit www.catiweb.org/resources/annual-conference to see the full preliminary schedule as well as more information on the event and lodging.
Please contact catiadmin@catiweb.org with any questions. We look forward to seeing you in Raleigh!
FAQs
**** 
This event will be held rain or shine. 
 
What is the event dress code?
Business casual to business.
What are my parking options?
Ample parking is accessible and free. No permit will be necessary. This applies to both Saturday's and Sunday's events. Campus maps coming soon.
Do CATI members receive a discount on registration?
Yes! AAIT and NAJIT members also receive the CATI registration rate. If you are not yet a CATI member, please consider joining now to get the member rate. Click here to view the benefits of membership. New members and renewals are *always* welcome!
What can I bring to the event?
Whatever you prefer to take notes - pen and paper, notebook, tablet.

Event schedule - either on your tablet, notebook, phone, or printed out.

In CATI's effort to remain paperless, all presenter handouts will be delivered to attendees electronically. 

Business cards - not required, but useful.
 
PHOTO ID IS REQUIRED for the ATA exam on Sunday. All exam takers receive detailed information from ATA on what they need to do. Exam takers should refer to their information packet from ATA and read it carefully.
Will CEUs be granted to attendees?
Yes! ATA has approved the CATI Conference for 8 Continuing Education points.
Certificates are delivered electronically, so it is very important that we receive your correct email address during registration*.
What is Saturday's refund policy?
If you register(ed) to attend the CATI Annual Conference and must cancel your registration, you can do so by emailing catiadmin@catiweb.org. Telephone requests will not be accepted. 

PLEASE NOTE: • Cancellations received on or before March 7th will incur a $20.00 administrative fee. • No refunds will be given for cancellations received after March 7th. This policy is based on CATI's administrative costs and financial commitment to vendors.
Is my Saturday registration/ticket transferrable?
Conference registration is non-transferable.*
The name on the registration/ticket doesn't match the attendee. Is that okay?
No. Registration forms, name tags, and CEU certificates will be generated in the name with which you register (this includes PayPal registrations)*.
When going through the registration process, please be sure to [1] provide the full name of the person attending and current email address (especially if different from PayPal email address), and [2] indicate if you are an AAIT or NAJIT member.
What hotel accomodations are available?
Residence Inn - Raleigh Crabtree Valley, 2200 Summit Park Lane, Raleigh, NC 27612
919-279-3000
Location is next to the Crabtree Valley Mall in Raleigh, and about 9-14 minutes away from the conference venue at Meredith College (per Google Maps).
A block of 30 rooms has been set aside for the night before the conference (Friday, March 13, 2015), and 10 rooms have been set aside for Saturday night, (March 14, 2015).
The special conference rate for a Studio Queen Suite is $99.00, plus taxes. The room sleeps one or two people. It includes one queen bed and a sofa-bed. Free breakfast is included and the rooms have free Wifi.
To get the special conference rate, rooms must be reserved before 5:00pm on Monday, February 16.
Reservations may be made in one of two ways:
Calling the hotel at 919-279-3000 and requesting the "Carolina Association of Translators and Interprters group block," or

Reserving online, clicking on this

 

special link
Reservations must be made with a credit card.
How do I register for Sunday's ATA Exam?
EXAM REGISTRATION MUST BE DONE THROUGH THE ATA WEBSITE.
You do not need to attend the Conference to sit for the Exam. The Exam will be administered in the Harris Building on the Meredith College campus on Sunday, March 15, 10am-1pm.
All candidates applying for ATA certification must provide proof that they meet the certification program eligibility requirements. Please direct all inquiries regarding general certification information to ATA Headquarters at +1-703-683-6100. Registration for all certification exams should be made through ATA Headquarters. All sittings have a maximum capacity and admission is based on the order in which registrations are received. Forms are available from ATA's website or from Headquarters.
The last day to register for the exam is Friday, February 27.
Where can I contact the organizer with any questions?
For fastest service, please email catiadmin@catiweb.org, or visit http://www.catiweb.org/resources/annual-conference.
When & Where

Meredith College
3800 Hillsborough Street
Belk Dining Hall (Saturday) / Harris Building (Sunday)
Raleigh, NC 27607


Saturday, March 14, 2015 from 8:00 AM to 5:00 PM (EDT)
Add to my calendar
Organizer
Carolina Association of Translators and Interpreters (CATI)
CATI is the North Carolina/South Carolina chapter of the American Translators Association
28th Annual CATI Conference | March 14-15, 2015