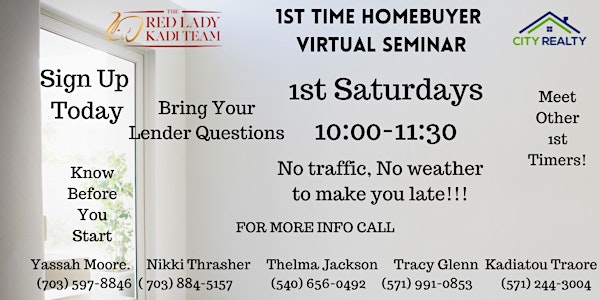 First Time Homebuyer Virtual Seminar
Tired of Paying Rent? Ready To Buy & Own A House? It's Never Too Late. Let's Get You In A Home. Register In Advance.
About this event
Do you ever feel you will never be able to own a home? Do you want to learn what you need to do to get started? What about doing it in the comfort of where you are? Sign up now for more info. Bring some paper and a pen or pencil. Write down all the questions and any doubts that you may have. Let me show you that you too can own. Invest in yourself today. There are programs that can help you get your house and you can make it your HOME.