Description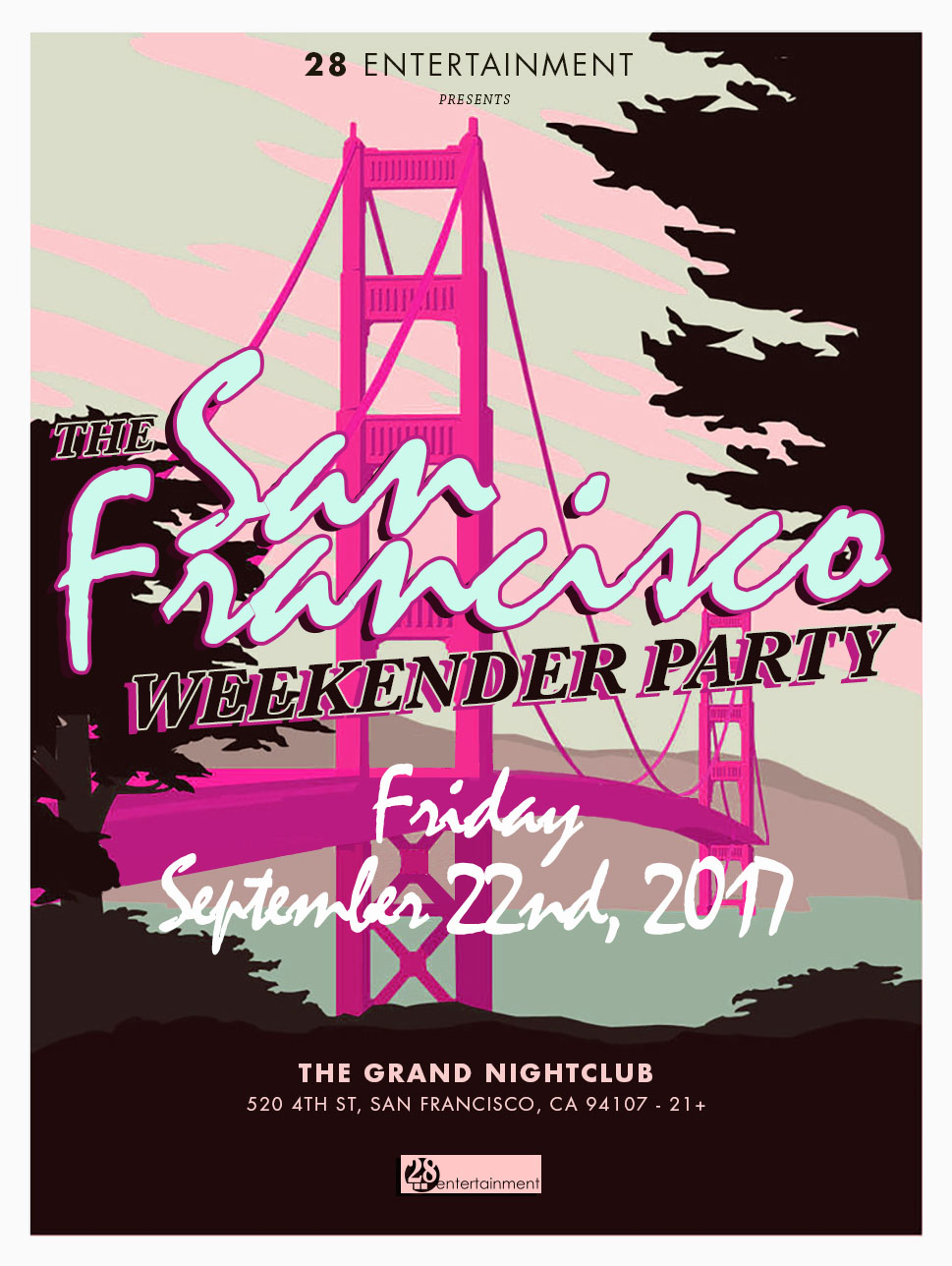 Hello Party People!
Come join us as we pack our bags and journey up north for the annual 28 Entertainment San Francisco Weekender Party.
There will not be a better time with all of your best friends. All you need to do is buy a ticket, show up, and have the best Weekender of your lives!
This is our largest party of the year and it always sells out QUICKLY, so don't forget to buy your pre-sale tickets EARLY before they sell out.

Event Details:
Friday September 22, 2017
The Grand Night Club
520 4th St, San Francisco, CA 94107
21+ event
Doors open at 9:30 pm and close at 2:00 am.
All Ticket Sales are Final
For bottle service, please contact:
Blake Bowie: (949) 922-6287
Quinn Kurzner: (914) 714-8760

Fight On!
28