Description
Folsom Renaissance Faire Transforms Folsom Lion's Park to a Giant Stage
Hundreds of street-and-stage performers, tons of vendors bring the magic of a lost age to life

Queens of England, ambassadors from foreign lands and juggling jesters, winsome wenches, lords and ladies, knight of horseback, squires, and simpletons. They aren't just the stuff of fairy tales. They'll gather September 28-29, 2019 for Folsom's favorite festival, the 27th annual Folsom Renaissance Faire. Be a part of history and come in costume, or come as you are and immerse yourself in games, theater, and splendid Renaissance marketplace.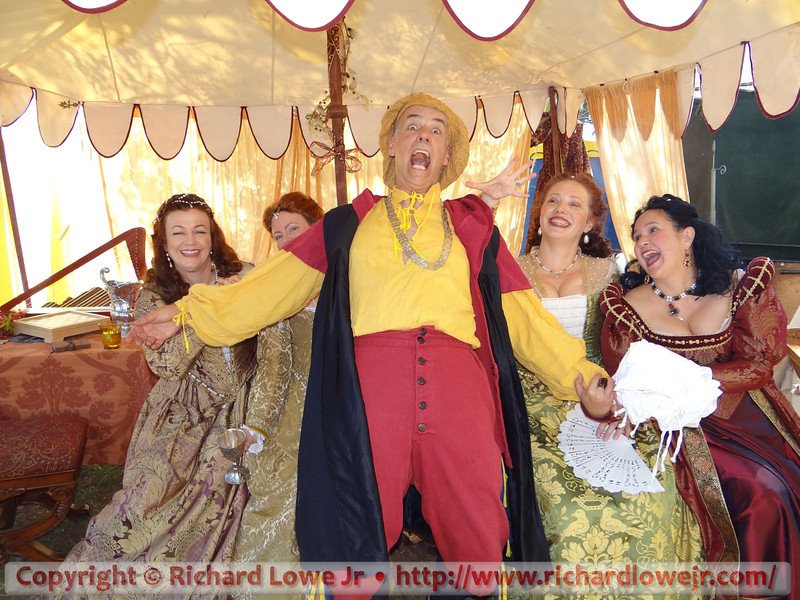 Drawing upwards of 5,000 visitors, the Folsom Renaissance Faire is a unique entertainment experience and an extraordinary outing for children. This unique festival includes real jousting sessions and full armored combat between knights, along with culinary delicacies, craft demonstrations, ancient music, dance, and comedy. Patrons will participate in archery, javelin throws, and fencing. Activities for the children will include dancing, games, crafts, puppet shows, and storytelling, not to mention meeting Queen Elizabeth herself.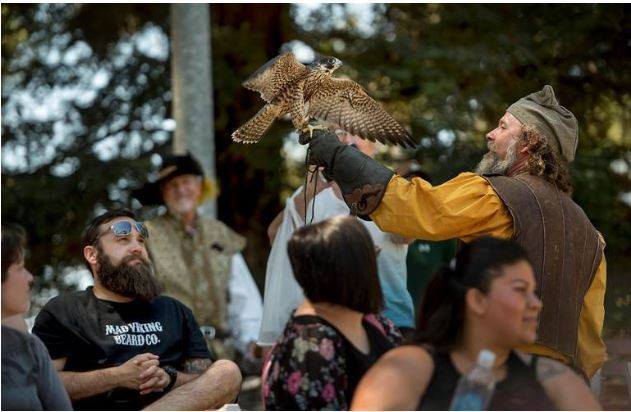 The show will feature many famous and well-loved characters from Shakespeare's plays. Master Shakespeare himself will be on-site, yet again in the midst of one of his plays, the Midsummer Night's Dream this time, and looking for inspiration for his upcoming work. Could you be his Titania, Oberon, Lysander or Hermia? Don on an outfit and find out!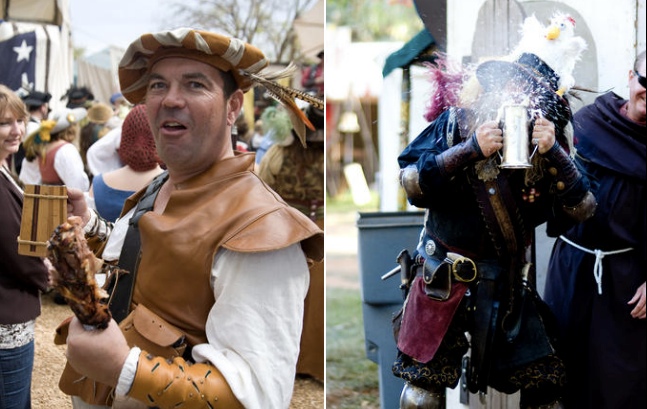 The Folsom Renaissance Faire recreates a Renaissance village and includes a merchant marketplace with over 70 unique merchants and crafters with amazing wares for sale, from jewelry, to leather corsets, swords, pewter cups, aromatic oils, soaps, wooden hangings and so forth. A scrumptious selection of food and delicious variety of drink will be on sale to satisfy your belly and quench your thirst.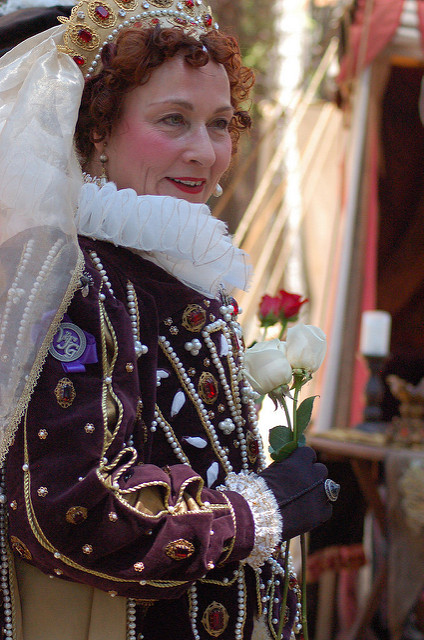 DON'T MISS OUR STAR ATTRACTION: International Jousting Tournament!
The Weekend's highlight will be a full-contact International Jousting Tournament. Men and horse collide and do battle right before your eyes. This is not a stage show, rather these competitors from across the world will duke it out for bragging rights, a title, and purse.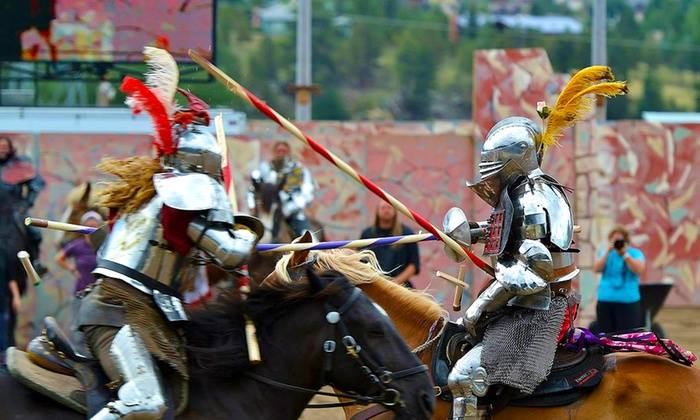 Enjoy the thrills and spills of authentic jousting - This is not a show, but a thrilling battle for glory, purse and bragging rights! Riders, all champions in their own right will face the list and each other, exchange hard hits on horseback to see who is the ultimate champion.
Donning 130 pounds of steel armor, they mount 2,000-pound horses and charge at each other with solid hemlock lances at speeds up to 30-mph, while peering through a quarter-inch eye slot in their helmets. When lance and knight collide, riders struggle to control their horses and absorb devastating impacts with potential for concussions, broken bones and far worse.
​This one of a kind spectacle is not to be missed.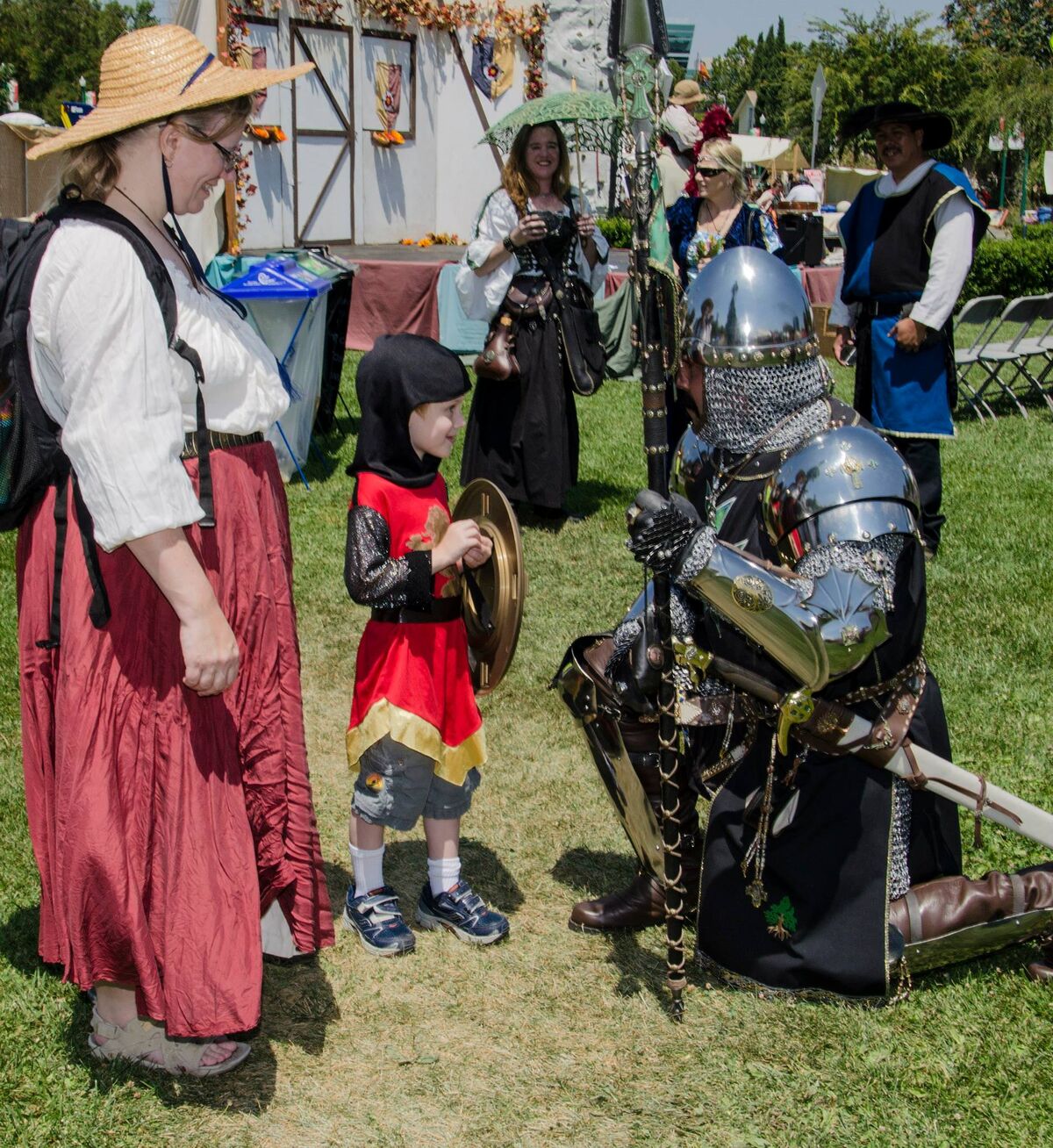 When:
September 28th 10 a.m. until 6 p.m.
Sunday, September 29th 10:00 a.m. until 5 p.m.
Where:
Folsom Lions Park, Folsom, CA
Website