Description
On November 17, we will host our 27th Annual Women's Hall of Fame "Harvest of Gratitude" dinner and silent auction. For 27 years, we have been honoring women who make the biggest difference in our communities.
This year we will be celebrating these women of achievement: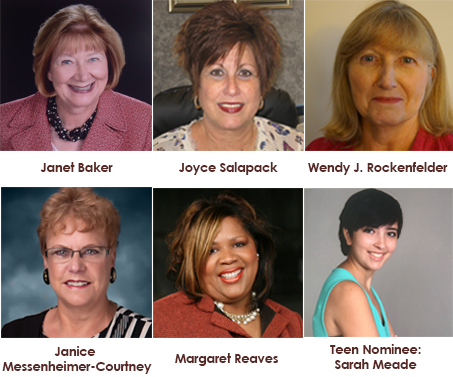 This is our only fundraising event of the year and we're counting on your support. Not only will your dollars directly help fund the largest emergency shelter for women and children in Stark County, a five-star rated Step Up to Quality Early Childhood Learning Center and our three permanent supportive housing complexes, but together, we can lessen the burden for the women, children and families here who simply seek a place to call home.

Please consider supporting the work of YWCA Canton while recognizing these women in our community who give the most so those with the least can live better lives.

Should you have any questions, please contact Autaum Kendle at akendle@ywcacanton.org or call (330) 453-7644.
Proudly Sponsored by: