26th Annual Postpartum Support International (PSI) Conference

Wednesday, June 19, 2013 at 8:00 AM

-

Saturday, June 22, 2013 at 5:00 PM
Who's Going

Loading your connections...
3 of your friends are going.
Share it to get more people on board!
Share

Sara Haughty
San Francisco, California

Luke Picard
London, United Kingdom

Rick Vespucio
Florence, Italy
Event Details
26th Annual Postpartum Support International (PSI) Conference:  Innovation and Advocacy to Support the Mental Health of Pregnant and Postpartum Families
The annual Postpartum Support International conference provides an opportunity to meet, learn together, and share ideas with others who are concerned about perinatal mood and anxiety disorders (PMADs). This professional event is a unique training and networking opportunity. The purpose of the conference is to bring together and inform medical and mental health providers, childbirth professionals, support and resource providers, caregivers, policy-makers, researchers, volunteers, families, and educators who want to improve their understanding of PMADs and improve their ability to serve childbearing families. Learn more about PSI at www.postpartum.net.
You can choose to attend any combination of the conference events. 
Thurs, June 20:   

Postpartum Support International Volunteer's Meeting (1pm) & Dinner (6:30pm)
PAYMENT: You do not need a PayPal account to use their payment process. If you want to pay with your credit card without PayPal, simply click on the credit card icon above. You will be brought to a "Pay Pal log in page," but you can choose to pay without an PayPal account from there. Enter your card information and it will go right through. Write checks out to NAMI Minnesota, 800 Transfer Rd, #31, St. Paul, MN 55114
---
Postpartum Support International
Pre-Conference Training
Perinatal Mood & Anxiety Disorders Certificate Course
"Perinatal Mood Disorders: Components of Care"
Wednesday June 19 - Thursday June 20, 2013
Minneapolis Convention Center, Meeting Room 200, Lobby B
8am- 5pm each day
Faculty:
Birdie Meyer, RN, MA;  Pec Indman, EdD, MFT;  Michelle M. Wiersgalla, MD
The 2-day PSI Certificate of Completion Course, taught by experienced and engaging faculty, is a thorough and evidence-based curriculum designed for psychiatrists, nurses, primary care physicians, social workers, mental health providers, childbirth professionals, social support providers, or anyone interested in learning skills and knowledge for assessment and treatment of perinatal mood and anxiety disorders. Registration includes training manual, resource handouts, breakfast and lunch.
This Live activity, Postpartum Support International 2-Day Perinatal Mood Disorders Certificate Training Perinatal Mood and Anxiety Disorders: Components of Care, from June 19, 2013 to June 19, 2014, has been reviewed and is acceptable for up to 12.50 Prescribed credits by the American Academy of Family Physicians. Physicians should claim only the credit commensurate with the extent of their participation in the activity. AAFP Prescribed credits are accepted by the American Medical Association as equivalent to AMA PRA Category 1 Credit™.
This program has been approved by the National Board for Certified Counselors
The International Board of Lactation Consultant Examiners (IBLCE) has allocated 13.75 r-CERPs for this activity. 
This program is approved for 13 hours by the International Chidlbirth Educators Association
Day 1: 
8:00 am           Registration & Breakfast (provided)
8:30 am           Welcome and Introductions
Overview: Entering Motherhood & Why they suffer in silence
The Perinatal Period

Perfectionism, Dreams, & Expectations

Barriers to Treatment

 
The Many Faces of Perinatal Mood and Anxiety Disorders: 
Fathers and Postpartum Mood & Anxiety Disorders
Video - PSI's educational video: "Healthy Mom, Happy Family: Understanding Pregnancy and Postpartum Mood and Anxiety Disorders"
Risk Factors and Prevention
Other Important Considerations:
Breastfeeding and PMADS

Infertility

Adoption

Pregnancy Loss

Infants in NICU
Lunch (provided), Panel of Survivors 
Screening and Prevention: Screening Tools, Risk Assessment 
Social Support Networks:      
9 Steps to Wellness: Jane Honikman's self-help model

Support Groups and Warm-Lines:  What they look like, how to start one, successful elements

Faith Communities and Spirituality
International Incidence and Cultural Differences of PMADs 
Q & A
Day 2:
8:00-8:30a       Registration and breakfast (provided) 
Short Video/ Public Service Announcements 
The Team & Critical Components to Recovery 
Psychotherapeutic Themes and Models:
Cognitive Behavioral Therapy

Mother-Infant Therapeutic Approaches

 
Complementary and Alternative Therapies 
Legislative Updates
Resource Review – Reading Lists and Handouts
Lunch (provided) 
DVD:  Wade Bowen: "Turn on the Lights" for PSI 
Effects of Untreated PMADs on Mother, Infant, and Family
PSI DVD "Fathers Respond" 
Pharmacological Interventions - Evidence based research: Michelle M. Wiersgalla, MD
Medication Uses and Concerns: Pregnancy, Postpartum and Lactation

Communicating with patients and families

Evaluating Studies and Articles
Q&A/Discussion
Learning Objectives of PSI 2-Day Certificate Training
Describe common cultural expectations that increase social and psychological pressure on pregnant and postpartum women.
Identify the challenges faced when identifying and treating Perinatal Mood and Anxiety Disorders. (PMADs)
Describe the symptoms and understand the differential diagnosis of prenatal and postpartum depression, anxiety, panic disorder, OCD, PTSD, bipolar disorders and psychosis.
Assess prenatal and postpartum risk factors.
Describe effective tools for screening, assessment, intake, and diagnosis of PMADs.
Identify treatment and appropriate psychotherapy modalities for PMADs.
Discuss breastfeeding and PMADs.
Develop psychosocial and self-help treatment plans.
Indicate consequences of untreated Perinatal Mood and Anxiety Disorders on infants, children, and partners.
Identify ways to create social support programs, including groups and classes.
Describe legislative changes and resources related to maternal mental health.
Identify specific online resources for pregnant and postpartum women and men.
Discuss cultural differences and PMADs.
Describe and assess co-existing childbearing complications affecting postpartum mental health.
Describe complementary and alternative treatment modalities and research.
Discuss spirituality and PMADs.
Discuss psychopharmacology as it relates to pregnancy, postpartum, and lactation.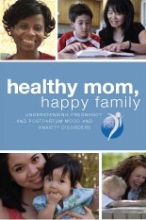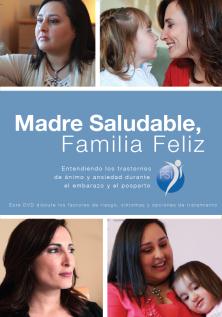 Learn more about
Postpartum Support International
Programs and Services www.postpartum.net
---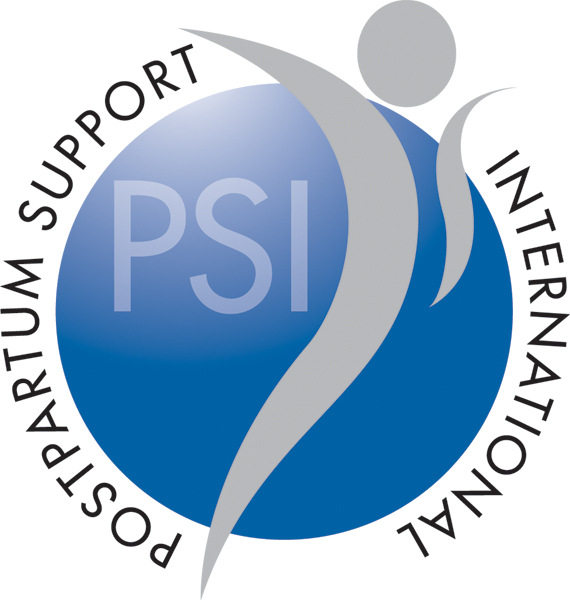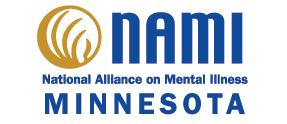 MAIN CONFERENCE
Friday June 21 - Saturday June 22, 2013
8am- 5pm each day

~ Friday evening events,  June 21, 2013 ~
5:15-5:45pm Research Mentoring Session with Barbara Yawn, MD
Friday 6-7pm Poster Session
Friday 6:30pm Silent Auction & Reception
Friday 7pm Banquet

Learn more about Continuing Education Credits HERE
2013 Main Conference Presenters (by topic)
Read the Conference Breakout Schedule HERE
Friday Night Banquet Keynote:
Mary Jo Codey, former First Lady of New Jersey, Perinatal Mental Health Advocate
Archelle Georgiou, MD, 

Banquet M.C.
Conference Keynotes:
Cheryl Beck, DNSc, CNM, FAAN; Penny Simkin, PT; Sharon Storton, MA, CHT, LMFT;

 moderated by 

Pat Harrison, PhD:

 PTSD, Birth Trauma and Perinatal Mental Health
Martha Farrell Erickson, PhD, 

Founding Director (Emerita) of the University of Minnesota's Children, Youth, & Family Consortium and Co-host of Mom Enough™, Supporting Secure Parent-Child Attachment in the Face of Maternal Depression and Other Risks 
Laura Miller, MD

, Brigham and Women's Hospital, Current Research and Clinical Updates in Perinatal Mental Health
Kathryn Hall-Trujillo, MPH

, Founder of the Birthing Project USA: The Underground Railroad for New Life

www.birthingprojectusa.org.
Childbirth, Childbirth Professionals, and Maternal Mental Health
Doulas - Adding Another Dimension to Effective PMAD Support: Melinda Ferguson, CD(DONA), PCD(DONA), PDT(DONA)
Failure to Progress: The Paradox of Pain in Childbirth and Subsequent PTSD: Walker Karraa, PhDc and Heidi Koss, MA, LMHC
Advocacy, Legal, Legislative & Policy
Postpartum Psychosis and the Law: Diana Lynn Barnes, PsyD and George Parnham, JD
Maternal Mental Health Legislation and Advocacy Workshop: How to create policy and implement Change:  Moderators Wendy Davis, PhD & Liz Friedman, with  Sue Abderholden, MPH; Sonia Murdock; Joy Burkhard, MBA; Carole Sheehan, RN, MA; Christina Hibbert, PsyD; Tina Walch, MD; Pauline Walfisch, LCSW
Policy and public health aspects of addressing postpartum depression: Katy Kozhimannil, PhD, MPA; Patricia McGovern, PhD; Dwenda Gerdingen, MD, Laura Attanasio

  
Psychological and Developmental Aspects
Using Acceptance and Commitment Therapy to Treat Perinatal Mood and Anxiety Disorders: Nina Appadurai, PsyD, and Linda Huelke-Pfleger, MS, LCPC
Surviving the NICU Experience: Postpartum Moms, Moods, and Strengthening Attachments: Leslie Butterfield, PhD
Infant-Parent Psychotherapy: Elizabeth Carlson, PhD and Susan Schultz, PhD.
Strengthening Perinatal Families: Using Couple's & Family Therapy to Heal Relationships: Christina G. Hibbert, PsyD
Culturally-Informed Projects
Fussy Baby Network® New Orleans & Gulf Coast: Addressing Family Wellness:

Courtney Morse Costello, MSW, MPH, LCSW and Jennifer Hofherr, OTR/L, MS
Stretching the boundaries: training non-mental health perinatal professionals to meet the support needs of rural pregnant and postpartum women: 

Deborah Rich, PhD, LP; Krista Post, MA, LP; Maureen O'Dougherty, PhD; Suzanne Swanson, PhD, LP; Crystal Clancy, MSW
"Aquí Para Ti/Here for You" A glimpse at those overlooked - Latino Teens with Postpartum Depression: Amelia Yaurincela Pizarro, Mónica Hurtado
Integrating Medical and Mental Health Care
Bridges in Care: Results from the OB CARES Project: Gina Fedock, MSW, Christie Palladino, MD, MSc, Caroline Bonham, MD
Making Children Visible by Addressing the Parenting Needs of Mothers with Serious Mental Illness: Helen Kim, MD; Jesse Kuendig, MA, LICSW; Catherine Wright, MS, LPCC;
Innovation in Established Perinatal Depression Screening Programs: Jo Kim, PhD: Continuous
Transforming Science Into Strategy: Operationalizing Clinically Integrated Perinatal Mental Health: Alison Palmer, MS, WHNP-BC
Feelings, Thoughts, Behaviors Oh My! A New NICU Family Program: Sage Saxton, PsyD; Jillian Romm, RN, LCSW; Jennifer Horner, LCSW
Depression and Anxiety in the Pregnant Patient: Medication & Beyond: Kelly Brogan, MD
Social Support Network Development
Postpartum Education for Parents (PEP), 35 years of Successful Social Support: Chris Errea & Jane Honikman, MS
Promoting Maternal Mental Health through the Community-Based Perinatal Support Model for Mothers: Liz Friedman, MFA and Linda Jablonski, RNC, MSN
Workshop - Developing a Sustainable Social Support Network in Your Community: Birdie Meyer, RN, MA Moderator, with Social Support Network Leaders Meeka Centimano, Wendy Davis, Tonya Fulwider, Elizabeth Hopfenspirger, Adrienne Griffen, Heidi Koss, Lynne McIntyre, Sonia Murdock
The Next Chapter: Building from Our Own Stories
Moderated by Suzanne Swanson, PhD:  Ashley Ashbacher LSW, CD(DONA): Birth trauma; Michele Davidson, PhD, CNM, CFN, RN, CPS: Postpartum Psychosis; Mikki Morrissette (Single mothers by choice); Jennifer Moyer: Advocacy and Perinatal Mental Health; Trisha Falvey: LGBT Experience 
Poster Presentations
Friday, June 21, 6:00-7:00pm, with Pre-Banquet Reception
Moms 4 Moms: The development of an Effective Peer Support Intervention for High-Risk Mothers and Their Children: Dayna Le Platte, MD, the PSI Susan A. Hickman research Award Winner 2011 
Partner Relationships:  A risk and a protection for postpartum depression: Jamie E. Banker, Ph.D., LMFT 
Pregnancy after Infertility Treatment: Understanding and Supporting Prenatal Attachment: Staci Born MS, LAMFT, LPC, NCC 
Childbirth Related PTSD, The Overlooked Diagnosis: Leslie Butterfield, PhD 
Differences in clinical characteristics between women with Bipolar vs Unipolar Postpartum Depression: A Preliminary Study, Pacific Graduate School of Psychology: 

Cere Gillette Fingerhut, MS, Katherine E. Williams, MD, Tonita E. Wroolie, PhD
UNC Perinatal Psychiatry Program, New Approaches to Caring and Treatment of Perinatal Mood Disorders: Diana Fryer, RN-BC, PMH
Online Therapy and Groups: The Wave of the Future: Pec Indman, EdD, MFT 
Pregnancy Experiences: Maternal Identity, Body Experience and Social Constructions: Jessica A. Joseph, MA and Lisa R. Rubin, PhD 
An international internet-based prevention of PPD trial: Who came and how they used it: Alex R. Kelman, BA, Alinne Z. Barrera, PhD, Ricardo F. Muñoz, PhD
Nurturing Blooming Mothers: Sara Longacre and Brianna Murugesan, D.O. 
Placenta Consumption, Another Piece in the Puzzle: Margaret McKinley Owens CLC, PCD(DONA) and Anne Ferguson, HCHI, CD(DONA)
Perceptions of Postnatal Depression from Healthcare Providers within the Public Sector System in Mexico City and Yautepec, Mexico; 

Jean Marie Place, MSW, MPH
A Comparison of Two Post-Partum Depression Assessments Used in the Hospital Setting: Nancy Roberts, RN CCE CBC 
Universal EPDS Screening in a Large Multispecialty Clinic: Michelle Wiersgalla, MD and Gabrielle Mauren, PhD 
Treating Postpartum Depression and Anxiety Naturally: Cheryl Zauderer, PhD, CNM, NPP 

 
---
Reduced Conference Fees for PSI Members
We offer a lower conference registration for current PSI members and for those joining PSI at this time. Membership is considered current if paid by May 1, 2013. If you are unsure of your membership status, please contact the PSI office at psioffice@pospartum.net To join or renew your membership with PSI at this time, please also select a membership option from the list above.
Registration fees include: breakfast, lunch, snacks, syllabus, CEUs. If you would like to bring guests to the banquet, please purchase extra banquet guest tickets above.
CMEs, CEs, and CERPs
CMEs: This Live activity, Postpartum Support International 26th Annual Conference, with a beginning date of 06/21/2013, has been reviewed and is acceptable for up to 13.25 Prescribed credit(s) by the American Academy of Family Physicians. Physicians should claim only the credit commensurate with the extent of their participation in the activity. AAFP Prescribed credits are accepted by the American Medical Association as equivalent to AMA PRA Category 1 Credit™.
CERPs: This program has been approved for 30.75 CERPs. IBLCE Approval Number C1338537
CEs: This activity has been approved by the Minnesota Board of Behavioral Health and Therapy for 27 hours of credit for LPC's. This activity has been approved by the Minnesota Board of Social Work for 27 hours of credit. This activity has been approved by the Minnesota Board of Psychology for 27.5 hours of credit - Log Number 201304.117.
CEs for NURSES: This program is approved by IU Health Indianapolis. IU Health Indianapolis (OH-412, 6/1/2013) is an approved provider of continuing nursing education by the Ohio Nurses Association (OBN-001-91), an accredited approver by the American Nurses Credentialing Center's Commission on Accreditation.
Nurses and Social Workers will be granted hours for this education offering.   Attendance for the entire education offering and submission of an evaluation are required to obtain contact hours.
Please contact Wendy Davis if you need program content to send to your credentialing board
---
Hotel:
Millennium Hotel Minneapolis
1313 Nicollet Mall, Minneapolis, MN 55403
A discounted room rate has been reserved for conference attendees. Guaranteed discounted rate available until May 24. Please request the group rate for "Postpartum Support International" when reserving your room to receive the discounted rate of $125 single or double occupancy, $140 triple or $155 quadruple occupancy per night. The discounted room rate is reserved for a limited time only and rooms are going fast. Please reserve early!
To book with group discount please contact:
Millennium Hotel Minneapolis
Online Reservations: Click here
Phone Reservations: 612.332.6000
Local Airport:
MSP (Minneapolis/St. Paul) Airport
Click here for directions and transportation from MSP to the Minneapolis Convention Center
---
 PSI Volunteers Meeting and Dinner
Thursday, June 20, 2013
Minneapolis Convention Center
Volunteers Meeting 1:00pm-5:30pm
Volunteer and PSI Board Dinner: 6:30pm-9:00pm
PSI Volunteers are  provide support, information and resources within their local communities. The Annual Coordinator's Meeting takes place on Thursday, June 20th, 2013, from 1:00pm - 5:30pm. This meeting is our yearly opportunity to connect with, support and learn from one another. We will discuss common goals, challenges and solutions, and share strategies to develop successful support networks. The Annual Volunteer and Board Dinner will also be held on Thursday, September 15 at 6:30pm. This dinner is free for current PSI volunteers. Volunteers -- Please RSVP by selecting your free ticket above.
Cancellation and Refund Policy 
Cancellations received on or before 5/19/13 will receive a refund of full amount paid minus a $50 processing fee. Alternately, participants can transfer their registration as a tax-deductible donation to the PSI 2013 Volunteer Scholarship fund. Contact us at psioffice@postpartum.net if you would like to turn your refund into a donation!
Cancellations received between 5/20/13 and 6/9/13 will be refunded 50% of registration fee.
No refund will be issued for cancellations received after 6/9/13. Late requests for refunds due to a family emergency will be considered only on a case-by-case basis.
When & Where

Minneapolis Convention Center
1301 2nd Ave South
Minneapolis, 55403


Wednesday, June 19, 2013 at 8:00 AM

-

Saturday, June 22, 2013 at 5:00 PM
Add to my calendar
Organizer
NAMI Minnesota
NAMI Minnesota works to improve the lives of children and adults with mental illnesses and their families.
26th Annual Postpartum Support International (PSI) Conference