Description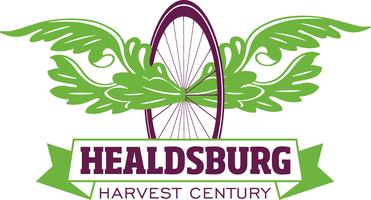 DOWNLOAD MAIL-IN REGISTRATION FORM HERE
JOIN US for Healdsburg's annual bike tour as we pedal through the soul of Sonoma County Wine Country.
Considered one of "The 7 Greatest Rides on Earth"alongside the likes of Tuscany, Crested Butte, & Moab by Bicycling Magazine. Don't miss out!
This ride is moderately challenging--so plan to enjoy yourself!
Exciting upgrades this year include:
• Start & End at historic Simi Winery
• New Ride Routes : Epic 65 up the Geysers! , 60, 30, or 20 miles
• Gourmet Lunch: Simi Winery's wood-fire oven pizza, BBQ, wine & beer
• Live Music
• Abundant rest stop snacks at new Geyser Peak Winery rest stop
• New Jersey & T-shirt Designs!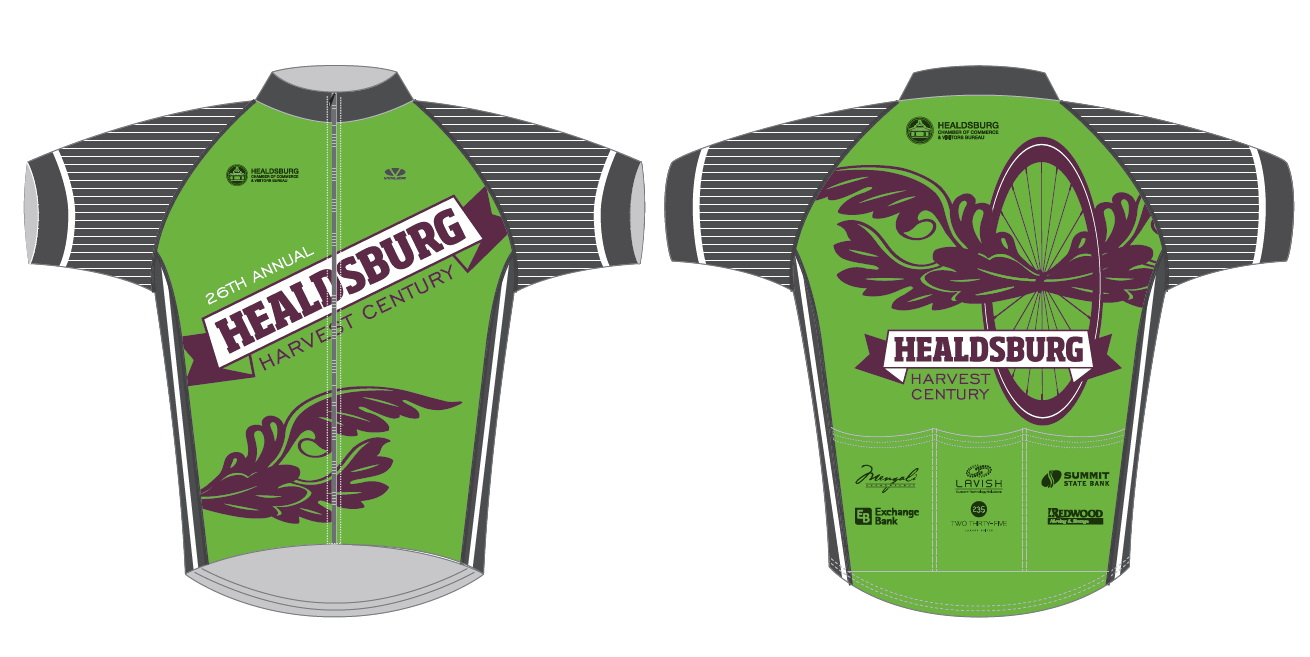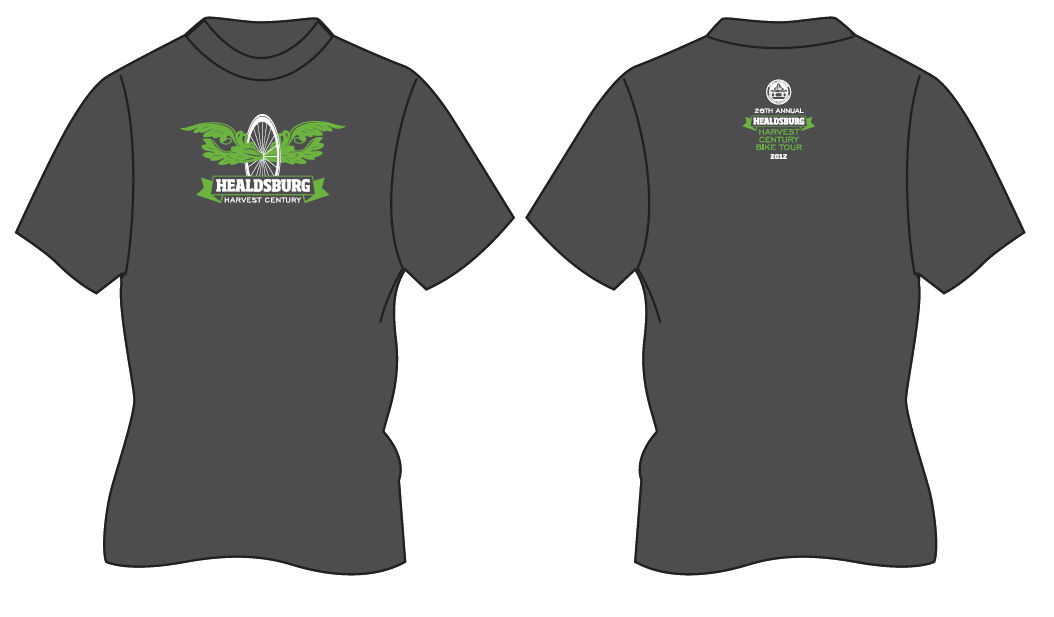 Come up for the day or spend the whole weekend with us. Healdsburg offers many lodging options and is central to more than 100 wineries. Visit www.healdsburg.com to book your lodging reservations.
This is a tour not a race, enjoy your ride through the beautiful Sonoma Wine Country at your own pace. Enjoy the gorgeous scenery and scenic rest stops and the after party with lunch included in your ticket price.
Follow us on our Facebook Fan Page so you don't miss out on any event updates!
The Healdsburg Harvest Century is partnering with Sonoma County Bicycle Coalition (SCBC's) to make sure you receive VIP valet bicycle parking when you roll in from your ride. SCBC's bike parking staff will keep your favorite ride safe and secure while you enjoy the post-ride festivities. We encourage you to ride to the ride.
For more than 10 years, Sonoma County Bicycle Coalition has been promoting bicycling for transportation and recreation for all the right reasons – most important of all, riding a bike is fun. Using a combination of outreach, advocacy, education, and incentives, Sonoma County Bicycle Coalition continues to make Sonoma County an increasingly safe and accessible place for riders of all levels to enjoy bicycling. SCBC operates a successful Safe Routes to School program, hosts great bike events, offers Street Skills for Bike Riders courses, and has recently begun hosting beginner-level bike rides. SCBC is now working on a Countywide anti-harassment of bicyclists ordinance, and is part of a group working to create a plan to fix Sonoma County's roads.
If you ride in Sonoma County, join Sonoma County Bicycle Coalition today! Healdsburg Harvest Century riders can take $5 off their first year of membership by using discount code HBCENT. Why join? SCBC members receive discounts at many local bike shops, can vote for/run for the Board of Directors, get discounted admission to SCBC events… but, most important is that, as a member of Sonoma County Bicycle Coalition, you're adding your voice to a growing group of people who want Sonoma County to truly be the best place to ride a bike!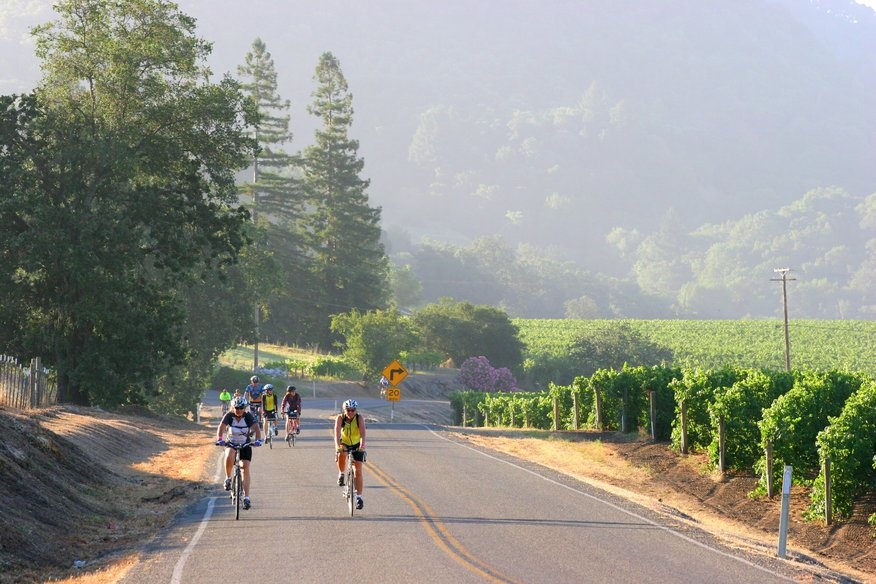 Other local races to help you train for the Harvest Century or to train for:
Girobello: July 7th
Vineman: July 28th
Harvest Century Bike Tour Routes:
20 Mile Route ~ view turn by turns & more route info HERE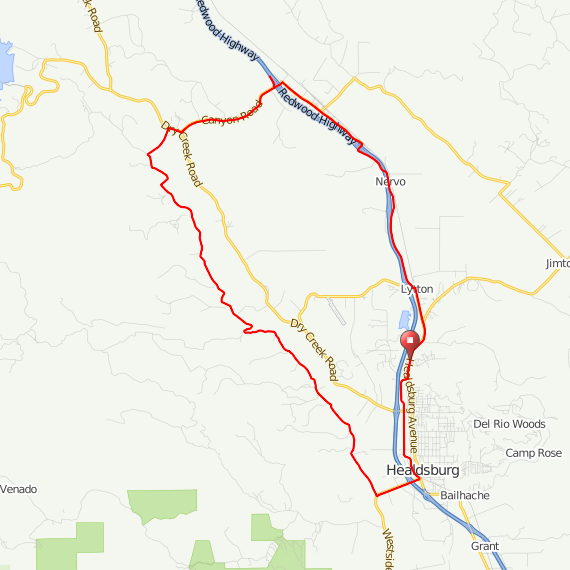 30 Mile Route ~ view turn by turns & more route info HERE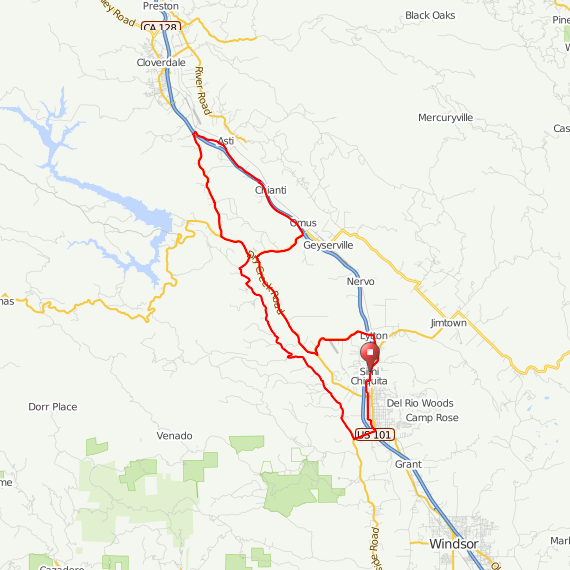 60 Mile Route ~ view turn by turns & more route info HERE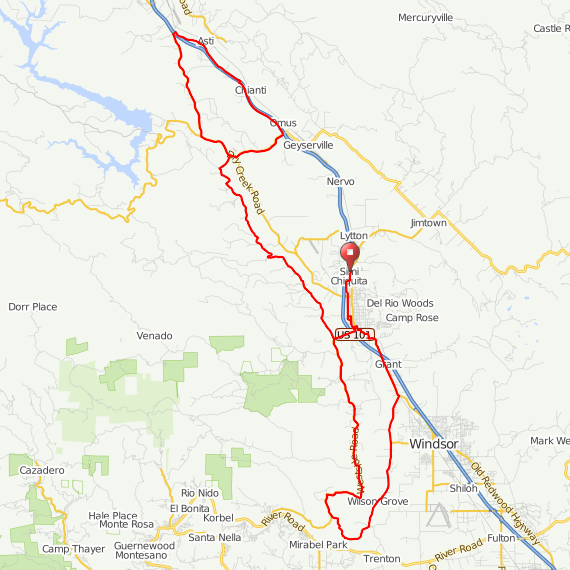 Epic Geyser Ride ~ view turn by turns & more route info HERE