25th Shared Living & AFC Conference

Tuesday, October 16, 2018 from 8:00 AM to 5:30 PM (EDT)
Event Details
Limited Space Available
Register Now to secure your place in the workshop of your choice 
For  a complete description of the workshops offered and the presenters' bios, please go to http://sharedlivingandafcconference.com/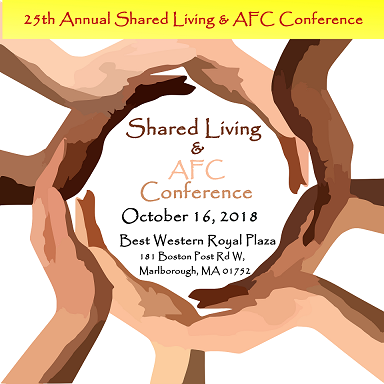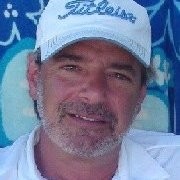 KeyNote Speaker
 John McNeil
 Founder & CEO 
The Pacific Institute Community
John was recruited to The Pacific Institute by his Godfather and mentor, Lou Tice, in 1980. A Who's Who among American High School Students and a National Football Foundation Scholar Athlete, John was a President's Honoree graduate of Seattle University. John's first order of business on behalf of The Pacific Institute was developing a curriculum for High School and College students to clarify goals beyond school. For this effort the United States Jaycees honored John with an "Outstanding Young Man of America" award in 1982.
In 1989, John helped formalize The Pacific Institute's work with populations caught in cycles of poverty, violence and incarceration with the creation of "The Independence Initiative." John's favorite international and domestic projects have been helping to "End the Troubles" in Northern Ireland, "Saving the 1st Grade" in Guatemala and architecting "A Better LA" (a Pete Carroll, Head Football Coach at USC, inspired initiative) designed to reduce gang violence and youth on youth homicides in Los Angeles County. In 2007, John Founded The Pacific Institute Community (TPIC), with the aim of assembling individual and organizational graduates of The Pacific Institute in order to create a critical mass movement necessary to resolve the problems of marginalization. The evidence-based data collected on TPIC's work with adult offenders within the Montana Department of Corrections from 2013 – 2017 serves to validate the efficacy of the movement.
John is a prolific writer, instructor, facilitator and speaker. He and his wife Molly together boast six children and enjoy spending free-time with their first grandbaby.
---
List of Workshops for the 25th Shared Living & AFC Conference
1. Growing Leaders-Effecting Change : Janet Butler
2. Planning for the Future - ABLE Accounts: Pamela Tames
3. Facilitating Community Membership:  Dennis Rice
4. Beyond Keynote : John McNeil
5. Guardianship & Special Needs Planning: Fred Misilo
6. Circles of Support: Cheryl Chan
7. AFC 101 /Mass Health Topic:  Allison Annis
8. Real Relationships That Work: Donna Macleod Prior
9. Goal Setting: Joanne Anderson
10. Emotional Intelligence: Recognize and Embrace Your EI: Peter McLean
11. Assistive Technology:  Jean DeRoches & Steve Kessler
12. Big Data for Better I/DD services- a Virtual Value network: Mike Maloney
13. ABI/MFP and Shared Living 102:  Adam Holst & Kara Caillouette
14. Trauma Informed Care: Kelly Clark
15. The Positive Impact of Inclusion on Staff: Anne Benoit
16. Dementia & Alzheimer Support: Arlene Ireland
17. Integrated Care In Action: Central Community Health Partnership: Jennifer MacNeill
18. Enhancing Wellness & Mindfulness in RN, CM's & Caregivers: Julie Chartier
19. Licensure & Certification for Placement Services  (OQE/Critical Indicators): Steve Saunders & Doreet Goldhaber
20. Sexuality & Support for Your Clients: Maggie Rice
21. Political Advocacy: Maura Sullivan
For a complete description of the workshops offered and the presenters' bios, please go to http://sharedlivingandafcconference.com/
---
When & Where

Best Western Royal Plaza & Trade Center
250 Boston Post Road West
Marlborough, MA 01752


Tuesday, October 16, 2018 from 8:00 AM to 5:30 PM (EDT)
Add to my calendar
Organizer
Our Mission
To educate and promote best practices of all forms of Shared Living and AFC options through a national annual conference.
Our Vision
To provide and exchange practical information and innovative ideas that promote Shared Living and AFC as a model of choice where people can live in a dignified, normative living arrangement.