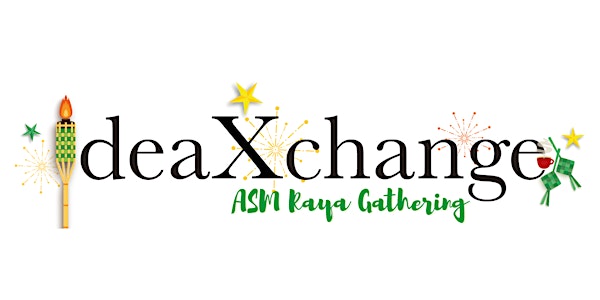 25th IdeaXchange & ASM Raya Gathering
When and where
Location
Function Hall, Academy of Sciences Malaysia Level 20, West Wing, Menara Matrade Jalan Sultan Haji Ahmad Shah, Wilayah Persekutuan 50480 Malaysia
Description
ASM's 25th IdeaXchange will discuss an interesting topic on stingless bees. These captivating and useful insects are the subject of a new wave of interest in bee keeping. Keeping native stingless bees is a hot topic in Malaysia for commercial environmental and recreational reasons.
They are great pollinators and the honey and propolis they produce are believed to have medicinal benefits. This will provide an excellent opportunity to learn all about the stingless bees' wonderful, weird and fascinating lives. We are very fortunate to have two experts in this field to share experiences from different parts of the world namely Australia and Brazil.
ASM also would like to invite you to ASM Raya Gathering. Below is the programme itinerary.
PROGRAMME ITINERARY
10.00am
Welcome Remarks
by Professor Datuk Dr Asma Ismail FASc, ASM President


10:20am
Update on ASM Activities
by Puan Hazami Habib, Chief Executive Officer


10:35am
How scientific research can support stingless beekeeping
by Dr Tim Heard, Research Scientist CSIRO


11:05am
Colony multiplication and management of stingless bees to providecrop pollination services and honey production in Brazil
By Dr Cristiano Menezes, Researcher of Bee Biology and Bee Management, Brazilian Agricultural Research Corporation


11:35am
Q&A Session
12:00noon - 3:00pm
ASM Raya Gathering
Thank you.