Wild Ones Fox Valley Area Chapter is celebrating its 25th Toward Harmony with Nature conference on natural landscapes and native plants.
About this event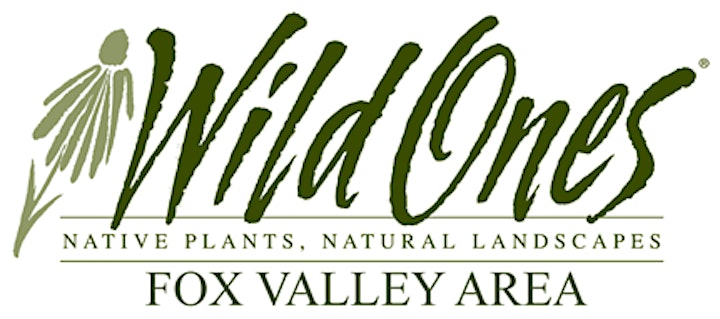 25th Toward Harmony with Nature Conference
This year's conference is being held at the Oshkosh Convention Center, 2 North Main Street on Saturday, January 29, 2022 and on a virtual platform throughout the day.
Wild Ones Fox Valley Area Chapter is celebrating its 25th Toward Harmony with Nature all-day conference on natural landscapes, native plants and biodiversity this January 29, 2022. Nature's Best Hope featuring Dr. Doug Tallamy is a practical blueprint for a new approach to conservation that starts in our yards. By adopting a new relationship with nature, we can save the natural world - and thus ourselves. What our speakers have to say should be of interest to anyone (homeowners, gardeners, landscapers, teachers, ecologists, municipal leaders, wildlife enthusiasts, nursery owners, etc).
Want to learn more about native landscaping and the positive effect it has on our ecosystems and our general health? Join us in learning from our speakers how we can apply their lessons toward creating a healthy habitat in our gardens and our own yards.
Attend in person or virtually. There will be NO WALK-IN registrations the day of the conference.
In-Person - Registration opens on November 15, 2021 to January 12, 2022 . This year, the in person conference has a maximum capacity of 244 attendees.
Virtually - Registration to view the virtual conference will be open November 15, 2021 to January 26, 2022 .
After the conference, recordings of all speaker presentations will be available to both virtual and in-person conference attendees. A link to the videos will be sent with the conference evaluation.
COVID-19 Guidelines to be Followed by In-Person Attendees:
As a Wild Ones Chapter we are expected and, thus all conference attendees, to follow the policies in place by the Oshkosh Convention Center, along with any city, county, state or federal mandates.
We are required to ask all attendees to answer COVID-19 screening questions at in-person events, regardless of vaccination status.
Room Set-up – All attendees will be seated at round tables, with a small number of people per table to provide social distancing.
Food Accommodations – Concessions will be available during registration and the morning break. The Lunch Concession Stand WILL NOT be available this year. Please note: State law does not allow you to bring your own food into the Convention Center. A plated lunch to be served at the tables at noon, included as part of the in-person conference fee.
For full conference information check out the conference website: http://www.towardharmonywithnature.org
Schedule and Speakers
Registration  8:00-8:45AM   
Speakers 8:45AM-4:15PM     
Lunch 12:00AM-12:45PM
---------------------------------------------------------------------------
Featured Keynote Speaker  9:00-10:15AM
"Nature's Best Hope " by Douglas W. Tallamy , Nationally Renowned Native Plant Advocate & Environmental Speaker
--------------------------------------------------------------------------
General Session 10:45AM-12:00PM
"Solving the Climate Crisis" by Bob Lindmeier, Senior Chief Meteorologist, WKOW TV, Madison
--------------------------------------------------------------------------
Concurrent Sessions I 1:15PM-2:30PM (Choice of one of the two following speakers.)
"Companion Planting with Native Species" by Danielle Bell, owner, Native Roots
"The Beauty and Benefits of Rain Gardens" by Paul Skawinski, Lakes Outreach Specialist, UW Stevens Point
--------------------------------------------------------------------------
Concurrent Sessions II 3:00PM - 4:15PM (Choice of one of the two following speakers.)
"Art and Artifice in the Native Garden" by Loris Damerow, Vice-President, Wild Ones National Board
"An Alternative to Boring Midwestern Bluegrass and Fescue Lawns" by Daniel Carter, Landowner Services Coordinator, The Prairie Enthusiasts
---------------------------------------------------------------------------
To re-new your membership log into your Wild Ones Member Account at: https://members.wildones.org/login/.
To become a member log into: https://members.wildones.org/join/.
For assistance, email the national office at support@wildones.org.
**********************
Lodging Accommodations
A limited number of rooms are available for $89.99 double occupancy at the Best Western Premier Waterfront Hotel adjoining the Convention Center. To make reservations call 855-230-1900. Be sure to mention the Wild Ones conference to get the special rate.
Thank you to our sponsors, WE Energies Foundation and The Community Foundation of the Fox Valley Region!

Organizer of 25th Annual Toward Harmony with Nature Conference
Wild Ones: Native Plants, Natural Landscapes promotes environmentally sound landscaping practices to preserve biodiversity through the preservation, restoration and establishment of native plant communities. Wild Ones is a not for profit environmental education and advocacy organization.