Sales Have Ended
Registrations are closed
Advance registration has ended, however onsite may be available, but not guaranteed, as space is limited.
Sales Have Ended
Registrations are closed
Advance registration has ended, however onsite may be available, but not guaranteed, as space is limited.
Welcome to the 25th Annual Lewes British Motorcar Show. This year's show is again overlooking the Delaware Bay and Lewes Cape May Ferry.
About this event
The British Are Coming...Again!
Twenty-five years is an amazing milestone for the Lewes British Motorcar Show, sponsored by the Lewes Chamber of Commerce in conjunction with the British Car Club of Delaware. The show will take place on the grounds of the Lewes Ferry Terminal for the Cape May-Lewes Ferry, overlooking the Delaware Bay.
While there will be much to see at the show, visitors are encouraged to take advantage of historic downtown Lewes, home to a wonderful number of shops and restaurants, as well as all that the Delaware beach area has to offer.
2020 Should have been the 25th anniversary show, which like many events had to be rescheduled. Many details relating to the show are dependent upon current state of the pandemic and social distancing requirements. Stay tuned for additional details.
Registration this year is electronic only through Eventbrite.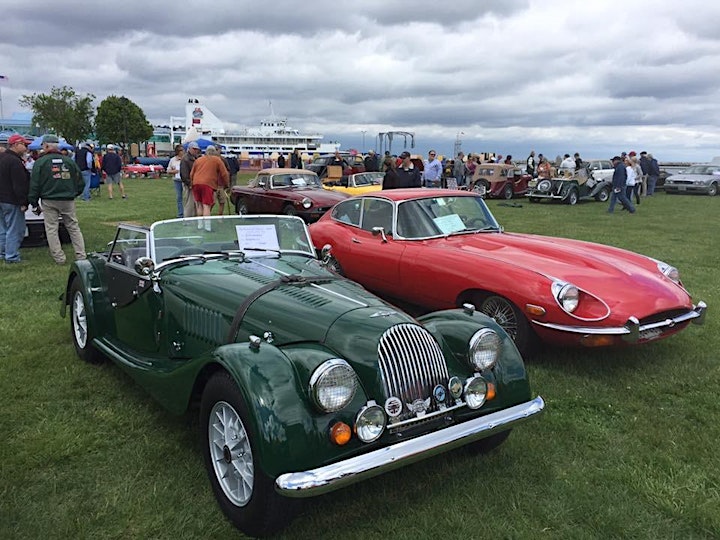 All those attending with a British Car or as spectators agree to honor applicable social distancing and mask requirements. On show day Food and beverages will be available for purchase on site, courtesy of Grain On the Rocks, the new chic dining spot within the Ferry Terminal. Grain has graciously agreed to offer $1.00 off drinks for show car registrants.
The Friday evening Meet & Greet Cruise in is official! For those interested, the "Meet & Greet" at Grain on the Rocks the evening before, Friday evening April 30th from 5-7 pm at the Dogfish Head Picnic Area. The Meet & Greet at Grain on the Rocks is open to ALL BRITISH CARS and their owners of course. So, cruise on down with your British car of any year, whether local or from out of town. Grain will provide a complimentary harvest table (meat, cheese & veggies). Of course, food and drinks can be purchased at the bar. Attendance is limited. Registration will be free, but we do need to keep close tabs on the registrations given restrictions, so please be gracious and not to reserve a ticket if you are not going to use. In the event you must cancel. please make sure to let us know. Invitations will be sent shortly.
Class trophies, awarded by our esteemed show judges, will be presented at the conclusion of the show.
Show details:
Field opens at 8:30 am, with entry no later than 10:30 for the show field. Since this is a high pedestrian traffic area, please be aware that for everyone's safety, vehicles may not leave the field during the official show hours, from 11:00a-3:00p.
Car registration is $25.00 in advance. There will be no onsite registration this year. There is a small convenience fee added by eventbrite for online registration. Since space is limited on the show field, advanced registration is highly recommended. In the event the show is cancelled due to COVID-19, registration fees will be automatically refunded.
Registration includes admission for driver and a passenger. Additional passangers and spectator admission for the show is $5.00. Kids 12 and under are free.
Winners will be announced at 2:15 pm.
Winners must be present to receive their awards.
Please remember "For Sale" signs are not permitted in or on show cars.
Since space is limited, only vehicles model year 2000 or older are eligible to register. Everyone is encouraged to drive their British car to the show regardless.
This is a "Rain or Shine" event; registration fees are non-refundable. However, in the event the show is cancelled due to COVID-19, registration fees will be automatically refunded. Individual requests for refunds cannot be honored.
The show has been granted approval by the state's Division of Public Health.
If you are planning on riding the Ferry from Cape May to attend the show, The Cape May - Lewes Ferry (DRBA) has graciously offered a significant discount for both vehicles and pedestrians attending the show. In order to take advantage of the discounts (Group Rate - each way of $21.25 GV / $7.50 pp) Please refer to Customer ID: CN233535 when booking via their Call Center at 800.643.3779.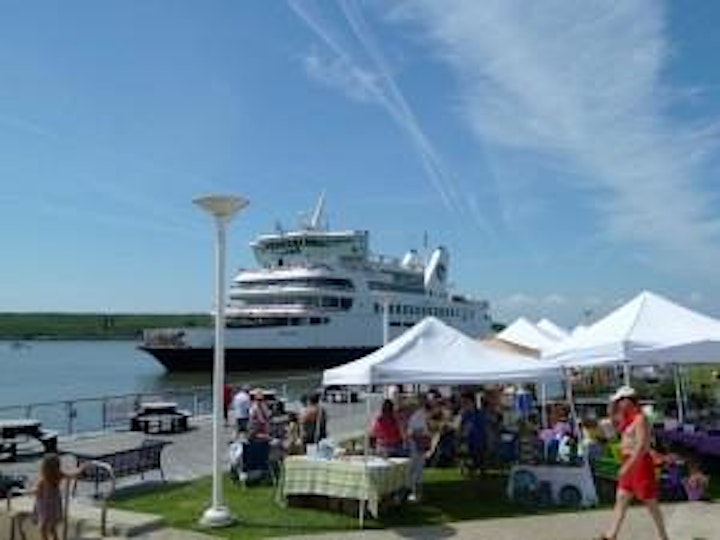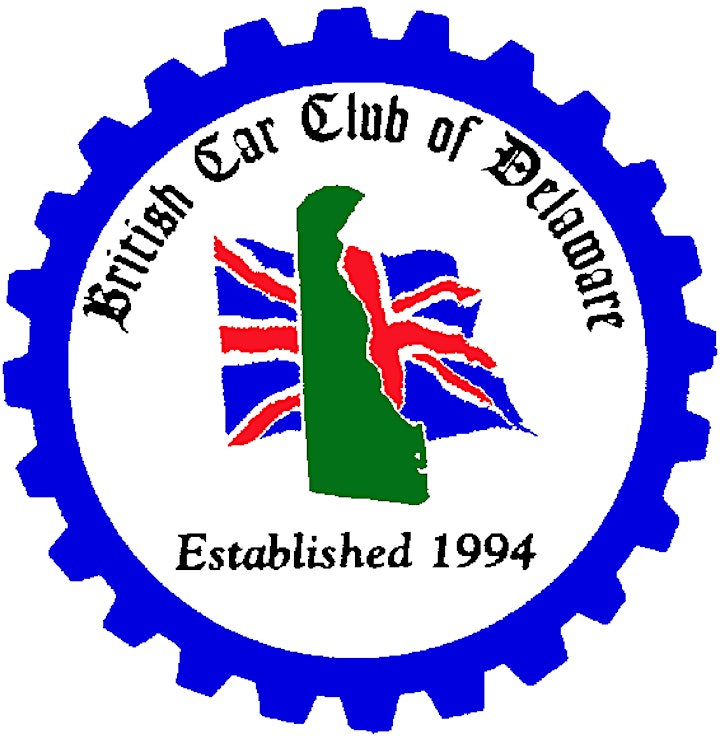 Organizer of 25th Annual Lewes British Motorcar Show 2021
The Lewes Chamber of Commerce was officially incorporated in April 1975, but there had been a chamber membership organization for many years prior to that date advocating for the area businesses. According to the original by-laws "The chamber was organized to advance the general welfare and prosperity of the Lewes area so that its citizens and all areas of its business community shall prosper." All these years later, the chamber's activities are still guided by that mission statement. In the past twenty-five years, the membership has more than doubled and the number of events sponsored by the chamber has also increased and includes the very popular Lewes British Motorcar Show, also known as "'The British are Coming…Again!" – a reference to the British bombardment of Lewes in the War of 1812. We make clear that they (the British cars) are back by invitation this time!! This year's show on May 1 2021 will be its 25th. There have been three venues - the original site at Blockhouse Pond Park (now called George H. P. Smith Park), on the grounds of the Lewes Historical Society campus and since 2016, at the Cape May-Lewes Ferry terminal grounds. The number of entries has also more than tripled since 1995.