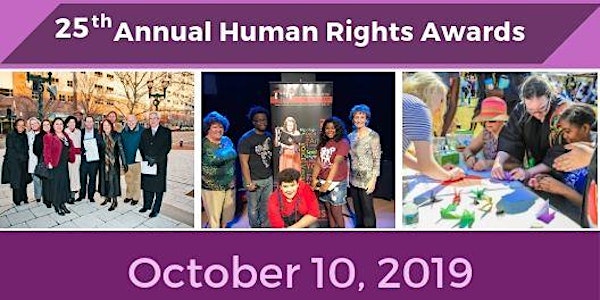 25th Annual Human Rights Commission Awards Ceremony
Virginia Beach Human Rights Commission holds its 25th Annual Awards Ceremony on Thursday, October 10, 2019
When and where
Location
Virginia Beach Convention Center 1000 19th Street Virginia Beach, VA 23451
Refund Policy
Contact the organizer to request a refund.
Eventbrite's fee is nonrefundable.
About this event
Virginia Beach Human Rights Commission 25th Annual Awards Ceremony
Thursday, October 10, 2019
7:00 p.m. - 7:30 p.m. Heavy hors d'oeuvres
7:30 p.m. Program begins
Guest speaker: The Honorable Judge Jerrauld C. Jones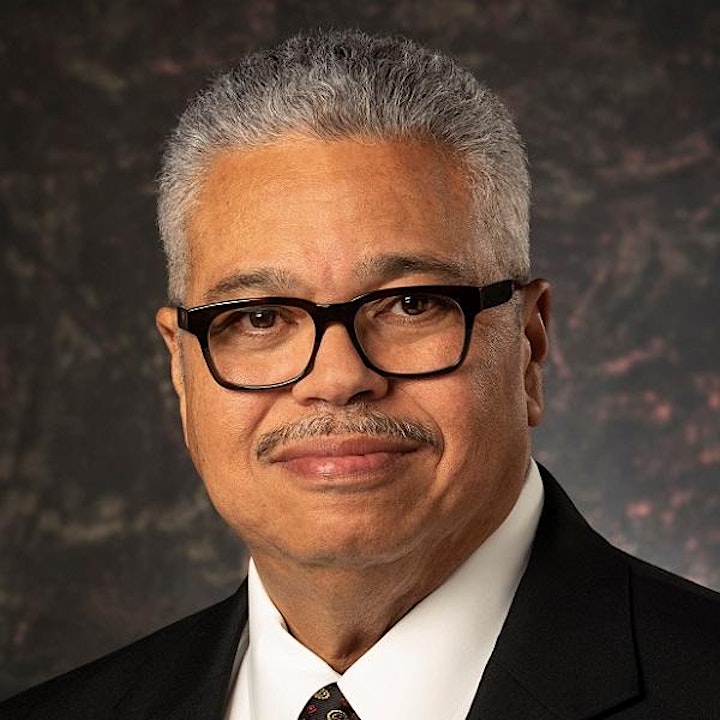 THE HONORABLE JERRAULD C. JONES
When he was sworn in on June 3, 2005, as a Judge of the Norfolk Juvenile and Domestic Relations District Court, Jerrauld Corey Jones became one of the few persons in Virginia history to hold office in each branch of government. In 2007, he became that Court's Chief Judge. On October 7, 2008, Governor Timothy M. Kaine elevated him by pro tempore appointment to the Norfolk Circuit Court. His appointment was confirmed by the Virginia General Assembly on January 22, 2009. He became that Court's Chief Judge on July 1, 2017.
On July 1, 2002, Governor Mark R. Warner appointed him to be the Director of the Department of Juvenile Justice for the Commonwealth of Virginia. As head of the state's youth authority, Director Jones was responsible for administering the incarceration, rehabilitation, and transitional reentry of juvenile offenders in the state. During his tenure, he became nationally recognized as a leader in the movement for juvenile detention reform and the elimination of disproportionate minority contact (DMC) with the juvenile justice system.
Prior to his gubernatorial appointment, Jones was eight times elected as a Delegate to the Virginia House of Delegates where he served over fifteen years. While in the state legislature, he served on the Finance, Rules and Judiciary Committees, and he chaired Virginia's Commission on Youth. He enacted many positive and progressive changes within the systems of criminal and civil justice and the Commonwealth of Virginia at large. In addition, Delegate Jones was the long time Chair of the Virginia Legislative Black Caucus.
As an Anne C. Stouffer Foundation Scholar, he was among the first students to break racial barriers at Virginia Episcopal School in Lynchburg, Virginia. His experiences there were the subject of an article published in the New York Times Magazine. After graduating with honors from Princeton University and the School of Law at Washington and Lee University, he began his legal career as the first African-American to serve as a Law Clerk for the Justices of the Supreme Court of Virginia. Following his clerkship, he served for two years as an Assistant Commonwealth's Attorney for the City of Norfolk, Virginia. For twenty-five years he was an active member of the Virginia State Bar and numerous other professional, political, and civic organizations. During his practice of law, he established a reputation as a zealous trial lawyer who handled many challenging and high profile cases. He has received numerous honors, awards, and citations for his contributions to law and public service. In 2013, he was awarded an honorary Doctor of Laws degree from Virginia State University. In 2015, the Virginia State Bar awarded him its Harry L. Carrico Professionalism Award. In 2016, the South Hampton Roads Bar Association presented him with its inaugural "Judge of the Year" award. In 2017, he was presented him with the prestigious Charles Sharp award by the Virginia Association of Drug Court Professionals. In 2018, he was presented with Men for Hope's Trailblazer Award. In 2019, he was presented with the Hugo A. Owens, Sr., Humanitarian Award by Alpha Phi Alpha Fraternity, Inc. His many affiliations include the Board of Directors of the non-profit AMI Kids, Inc., the Hampton Roads Community Foundation, and Sigma Pi Phi Fraternity. He has been listed in Who's Who in American Politics, Who's Who in the South, and Who's Who in America.
Judge Jones has served as a consultant to the Annie E. Casey Foundation, the MacArthur Foundation, and the Vera Institute of Justice. Since his judicial appointment, he has been elected by his peers to the Board of Governors of the American Judges Association and its Executive Committee. A renowned public speaker, he frequently speaks at schools, colleges and universities. Also, he has served on the faculty of the National Council of Juvenile and Family Court Judges, the National Business Institute, the Virginia Supreme Court, and numerous continuing legal education programs for attorneys and judges across the country, including the Conference of Chief Justices of the United States. He has twice testified in Congress and President Clinton appointed him to be a delegate to the White House Conference on Youth Violence. Three of Virginia's Chief Justices have appointed him to Chair many Supreme Court Advisory Committees. He is currently serving a term as a member of the Judicial Council of Virginia and its Executive Committee. Two of Virginia's Governors have appointed him to the Advisory Committee on Juvenile Justice (ACJJ), and in addition, he was designated by the Governor to represent Virginia on the Federal Advisory Committee on Juvenile Justice (FACJJ), advising the Congress and President of the United States of America.
An amateur jazz musician and aficionado, Judge Jones is married to the Honorable Lyn M. Simmons, Chief Judge of the Norfolk Juvenile and Domestic Relations Court. They have one son, the Honorable Jerrauld "Jay" Jones, a practicing attorney and member of the Virginia House of Delegates representing the 89th District.