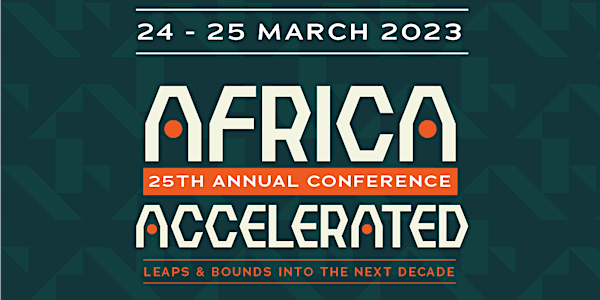 25th Annual Harvard Africa Business Conference 2023 | Africa Accelerated
Come join us at the largest student-run conference hosted by Harvard Business School's Africa Business Club March 24-25.
By Africa Business Club, a member of Student Clubs of HBS, Inc.
Date and time
March 24 · 2pm - March 25 · 11pm EDT
Location
Harvard Business School Soldiers Field Road Boston, MA 02163
About this event
Harvard's Africa Business Conference is the world's largest student-run conference focused on business in Africa. Now in its 25th year, the conference brings together over 1,000 African students and business professionals from around the world to discuss the continent's critical challenges and think through viable solutions. Needless to say, this also presents an incredible networking opportunity.
The theme for this year's conference is "Africa Accelerated: Leaps and Bounds into the Next Decade" as it is now important to identify technological, policy and other innovations that will push the continent to the economic, social, and political milestones envisaged for 2030 through 2050. It is our silver jubilee (25th anniversary) and are looking to make this event the best one yet. Come join us!
Learn more at www.hbsafricabusiness.com