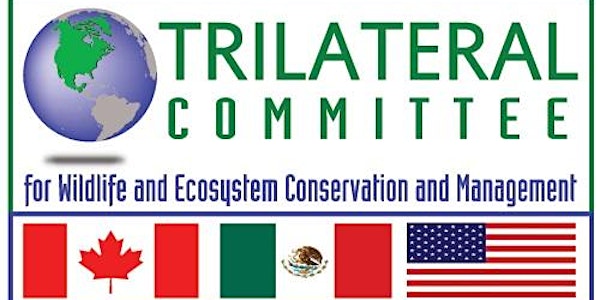 25th Annual Canada Mexico U.S. Trilateral Committee Meeting
Join us for 25th Canada Mexico U.S. Trilateral Committee for Wildlife and Ecosystem Conservation and Management Meeting (May 17-20)
About this event
The Trilateral Committee will convene sessions to discuss conservation priorities, cross-cutting, and emerging topics. The Trilateral Committee's current priorities are Integrating Human Dimension, Adaptation to Ecosystem Change, Connectivity (Terrestrial), and Technology Innovation for Conservation.
These discussions will take place under the auspices of the following Working Tables and led by designated Canada, Mexico, and U.S. Co-chairs.
Convention on International Trade in Endangered Species of Wild Flora and Fauna (CITES) (closed session)
Law Enforcement (closed session)
Species of Common Conservation Concern
A plenary session is also planned to address Strategic Ecosystem Restoration in the 21st Century. Participants will see 3 presentations from select panelists representing Canada, Mexico, and the U.S., followed by a Q & A.
FAQs
Is this event live, hybrid, or virtual?
This will be a virtual event.
Is there a registration fee or other associated cost to attend?
No, this event is free.
What is the deadline to register?
Yes, space is limited so please register by May 10 (5:00pm EST)
Who do I contact if I have questions about attending the event?
You must contact your Trilateral Coordinating Committee Representative.