Description
The California Culture & Arts Festival (CCAF) present the 25th Annual Cali Picnic "In A Major Way".

The Cali Picnic is the largest, most anticipated celebration of California culture in the country. An intentional tribute to all things California – food, music, cars and various recreational activities – The Cali Picnic is an authentic reminder of 'home' for West Coast transplants. For others, it is either an oddity that could never happen on California soil, or a California filled experience sans the drama.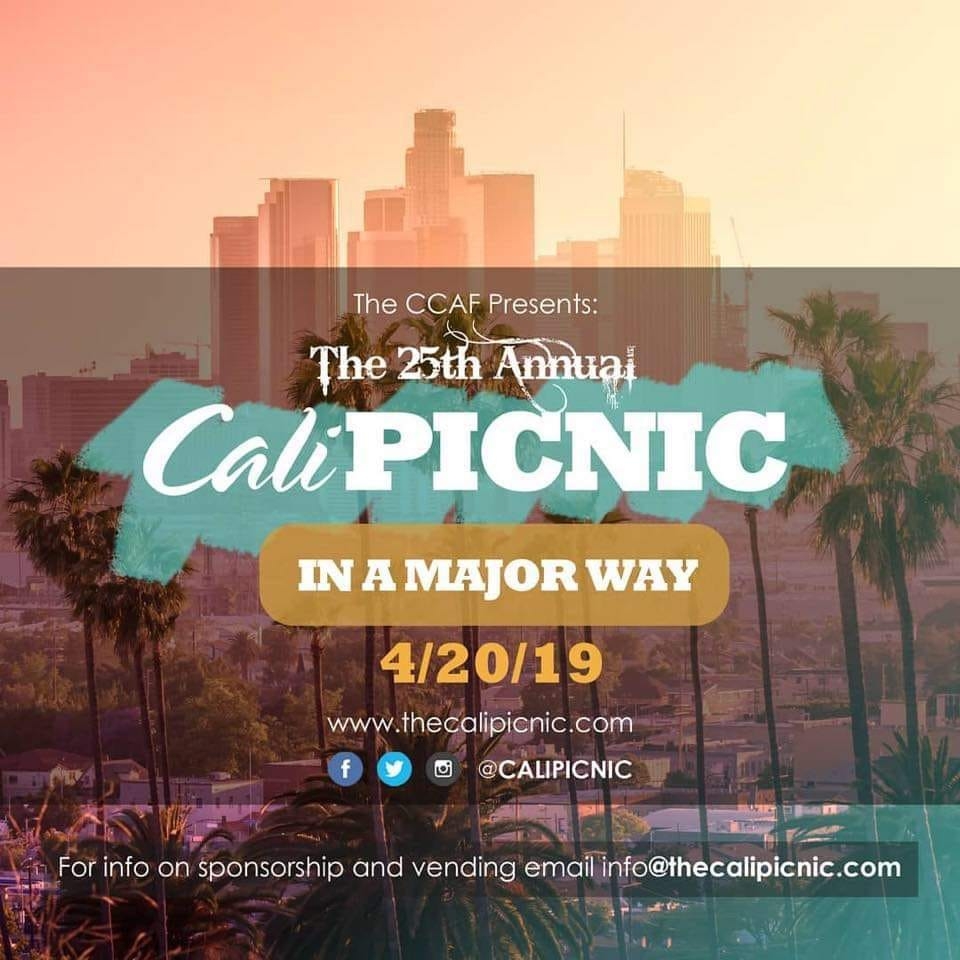 Westurn Union was a prime example of how wildly successful the Picnic has become, as Interscope Records' YG showed up and showed out for a capacity filled crowd. Over 7k people from various neighborhoods, backgrounds and ethnicities, danced in unison while he and his 4hunnid Ent. labelmates provided the soundtrack. Beyond the main stage were two large bounce houses, over twenty vendors, a mini football camp, dominos tournament, hundreds of tents, a car show and breakdancing contest.
As organizers continue to push the envelope and provide an even more enticing experience, the fundamental elements of the Cali Picnic will remain intact. Given this level of consistency the past two years, supporters have taken it upon themselves to use the hashtag #INAMAJORWAY when referencing the Cali Picnic on social media platforms. To a select group of more than 5k, that is exactly what it is, which is the basis for 2019 – "In A Major Way."