Description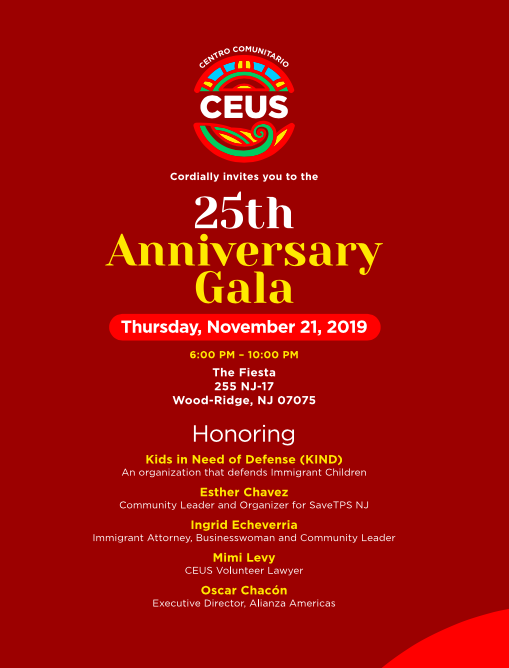 Centro Comunitario CEUS has been serving the Immigrant Community for 25 years and will be celebrating their 25th Anniversary Gala on Thursday, November 21, 2019 at The Fiesta in Wood-Ridge, N.J.
Organizer of 25th Anniversary Gala
Centro Comunitario CEUS is a nonprofit organization founded by immigrants and committed to strengthening and empowering the Hispanic immigrant community in New Jersey. In the face of increasing animosity toward immigrants, support for CEUS's goals is more vital than ever. Through English language classes, low-cost immigration legal services, and community organization, CEUS helps immigrants become full participants in their new home.