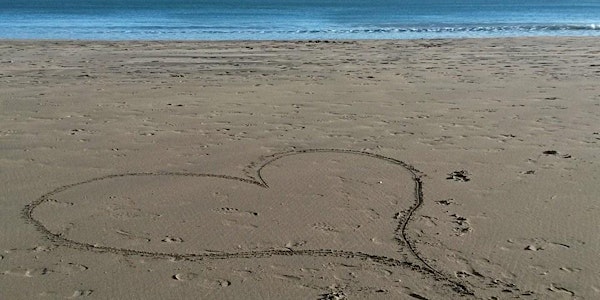 Leslie Nipps Online Family Constellations
Two-Hour Online Family Constellations Gathering with Leslie Nipps
Refund Policy
Contact the organizer to request a refund.
Eventbrite's fee is nonrefundable.
About this event
Family Constellations are a way to connect with our "Family Soul," reveal the entanglements that are causing us so much suffering, and untangle them so that we can find our proper and happy place within our families, no longer lovingly suffering on anyone's behalf. Click here for more information about family constellations.
Each time, we have one client who has an issue, problem or question that we will explore together using Family Constellations. These spots are filled on a first come, first served basis. If you have an issue in your life that has resisted solution, and you would like a new way of looking at it, contact Leslie directly at leslie@convivumconstellations.com to inquire about signing up as a client. 
The rest of us will come to witness, participate and represent in the client's constellation. There are only 20-25 of these openings, to keep the size of the group manageable and to contain the energy for the client. In this role, you benefit from participating in the exploration of the client's issue, and bringing things into a more loving order. In a sense, we all get our own constellation, even if it isn't our family. And, it's a great way to get familiar with this way of working if you are thinking of being a client.
If you are new to this work, you are warmly welcome to try it out. Leslie takes the time to explain what we are doing, helps people participate, and supports us all through the process. Everyone leaves with an invaluable new way of understanding their families, and how to come into a better experience of belonging in our lives.
Please plan to stay for the entire time. This is not a "drop-in" group, and late attendees cannot be accomodated. We will be doing deep and vulnerable work with our clients, who need a safe container. If you cannot be present for the entire two hours, with no multi-tasking, and engaging fully, please wait to register for a time when you can. We will have more dates coming up, and you will enjoy being able to bring your full attention to our time together! Thank you for your understanding.
Refund Policy: Full refunds are available up to the time of the event. If a last-minute issue prevents participation, participant may request a credit within 24 hours toward a future online constellation.
International Attendees: The times displayed are for Los Angeles/San Francisco.
Please note: Because the work we do in these gatherings is personal and experiential, due to confidentiality concerns, it is not recorded for later replay.
Join us!
Leslie Nipps, MDiv is a family constellations practitioner, trainer and organizer. She directed the 2015 North American Systemic Constellations Conference in San Diego, and is the founder of the West Coast Constellations Intensive. She has been leading constellations work since 2009. See more at https://www.conviviumconstellations.com/.
Registrants will be subscribed to our mailing list. You may unsubscribe at any time.