Online Class on what the Bible has to say about Economics - Facilitated by Ben Quine, Author & Susan Wright, Former Congressional Candidate
About this event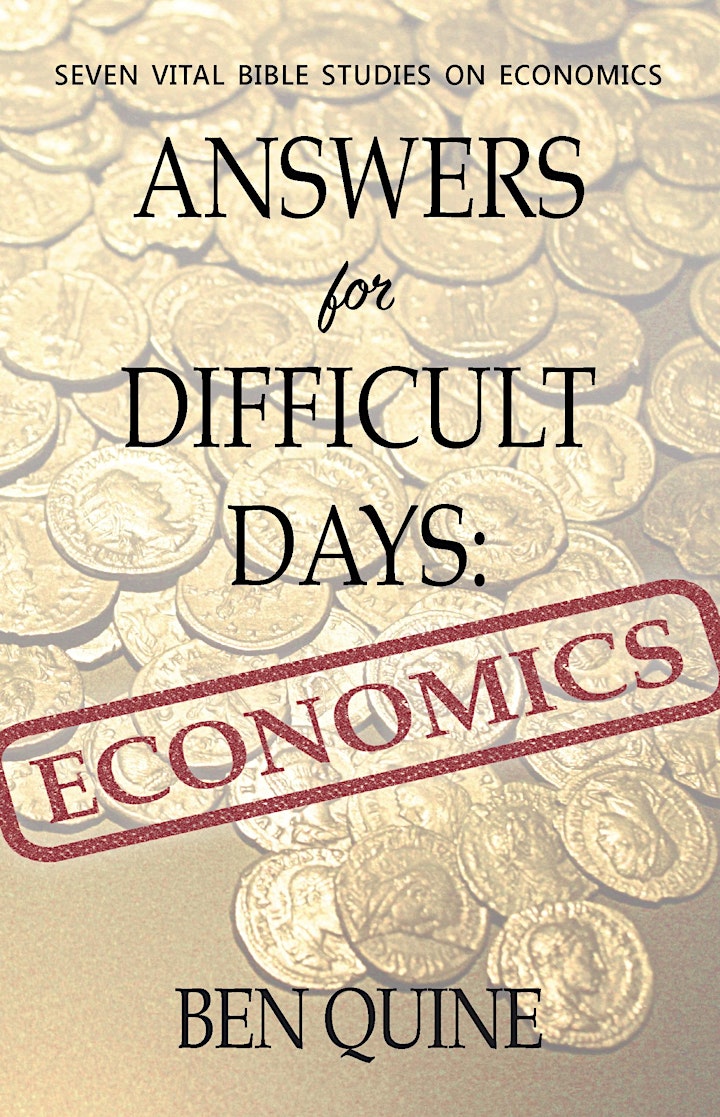 Join us for 8 weeks as we dive deep into the subject of Economics from a Biblical Perspective on Zoom. The class will be from 6:30 to 7:30 pm on Thursday nights starting July 14 - and running through September 1.
$60 registration covers all 8 weeks of class and the book shipped out by Christians Engaged. We will communicate via email each week giving you assessments from the books, extra articles, and questions to think about for the class.
SIGN UP AS EARLY as you can - so you can get the book and start working through it before the first class.
Join anytime during the course of the class - just hit the next class date and we will ship out your book. There is no discount for starting late, but you will have access to all the past class videos and discussions.
We have plenty of time for operating for discussion and participation as we work through Ben Quine's book: Answers for Difficult Days: Economics.
We will ship out the book within 2 business days of your registration and will send out the meeting link with a reminder each week as well as you can access it here.
The only sure solution in our current debate of Capitalism vs. Socialism is to look to God's Word for lasting principles inspired by divine wisdom. A.W. Tozer captured the situation perfectly, "Satan's greatest weapon is man's ignorance of God's Word." In this study Ben Quine takes the reader through the whole of Scripture to discover how God set up an economy for His people, and how His timeless economic principles apply to us today.
"Answers for Difficult Days: Economics is a vital expedition into Scripture for every believer, an essential economic guide for every nation, and a comprehensive study that you cannot find anywhere else!"
— Josh D. McDowell, Author
"In the days we live in, the subject Quine has written of is a pressing issue. Capitalism/Socialism: what does God have to say about economics? Quine's work is simple, direct, thorough, and thought-provoking. Few have spoken or preached upon what he clarifies. All will be better off for reading his work."
— Tom Nelson - Senior Pastor, Denton Bible Church
"A thorough biblical presentation of economics is very important. Quine has given us an outstanding summary... the student is encouraged to examine the subject with depth and insight."— Dr. Lanier Burns - Theological Studies, Dallas Theological Seminary
"The format is fantastic! Quine takes the reader directly to the relevant passages and lets the reader discover the truth for themselves. A lost art for many of today's Christians. I found it very persuasive." — Jonny Norman - Senior Pastor, Trinity Chapel Bible Church
Topics that we will learn about in this study:
Topics covered include:
• Economics (the Biblical model)
• Business
• Charity
• Entrepreneurship
• Gospel presentation
• Role of government
• Running for office
• Socialism/Communism/Capitalism
• Taxes
…and much more!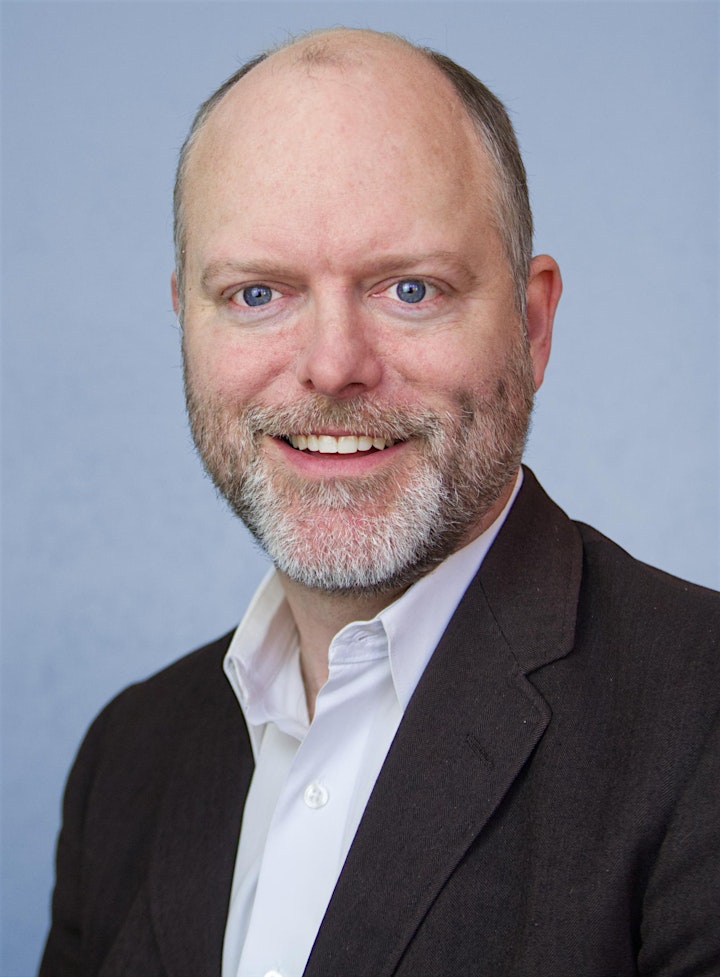 Who is Ben Quine - Author of the Answers for Difficult Days: Economics?
Ben Quine, the second son of David and Shirley Quine - founders of Cornerstone Curriculum, was blessed to grow up with a Charlotte Mason/Dr. Schaeffer/Biblical Worldview education -- a tremendous gift! Through the years, Ben has served as a Cornerstone consultant, assistant, and co-author. He has written several Bible studies for the Answers for Difficult Days series, which equips churches to address the issues our culture is wrestling with today, from the foundation of Scripture. Ben is also the editor of The Worldview Library, editions of classical literature with student helps that afford the reader a deeper understanding of the concepts presented in each work.
Trained as a classical pianist and instructor, Ben is committed to inspiring his students with the love of great music and equipping them with the tools to perform at the highest level. This training has resulted in his students' successful performances from local festivals and competitions to Carnegie Hall.
Ben loves Shakespeare, Dickens, photography, listening to recordings of "the great pianists", running, biking, and spending time with his wife Julie and their three sons.
Who is Susan Wright?
A dedicated public servant, Susan Wright ran for the 6th Congressional District of Texas in 2021 in a Special Election - coming up slightly short in a Special Election. Susan is the widow of the late Honorable Ron Wright. A lifelong Republican, she is proud to have stood alongside Ron as he served the constituents of the 6th district.
Susan understands conservative beliefs - basic freedoms like the right to bear arms, the right to worship, and the right to raise a family are under attack across Texas. Fighting for these freedoms in the community where Susan and Ron made their home is nothing new to Susan.
Susan made the decision to dedicate her life to public service through serving her neighbors in Tarrant County. Susan has over three decades of experience — serving on countless boards and commissions like the Arlington Transportation Advisory Committee and Ft. Worth Community Development Council and Tarrant County Crime Commission; serving as district director to two State Representatives; serving as an elections judge and precinct chair and SREC committeewoman and so many other positions — and is ready to serve on day one.
Through her work, Susan has teamed up with concerned taxpayers, homeowners, and citizen advocates on priorities like strengthening education, cutting property taxes, securing our border, and improving public services. Susan believes tax reform is essential to save hard-working Texans money and keep big government out of families' pockets. She will continue her husband's legacy by supporting in-state jobs and economic growth, increased border and immigration security, and a strong national defense.
Susan was endorsed for Congress by over 300 individuals and organizations, including President Donald Trump and Senator Ted Cruz.
You will be blessed by Susan Wright and her leadership on this class.
Bunni Pounds interviews Ben Quine on the Conversations with Christians Engaged podcast and they discuss the series of classes in 2022 through Christians Engaged.