2,500 Year Anniversary of *Comedy* - Webinar with New Yorker Cartoon Editor Bob Mankoff and Professor Paul Cartledge +

Tuesday, May 12, 2015 at 7:00 PM (EDT)
Event Details

Join us in celebrating the 2,500-year annivesary of the first comedy introduced in Athens in 486 BC.
Professor Paul Cartledge, A.G. Leventis Professor of Greek Culture Emeritus at Cambridge University, is hosting our celebration along with Bob Mankoff, cartoon editor of The New Yorker.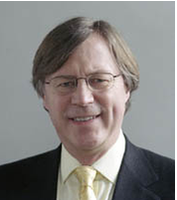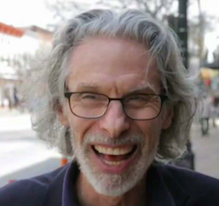 Toll-free phone numbers from around the world will be made available free of charge to all participants thanks to our sponsors Citrix Online and their OneVoice division.
---------------------------- 
2,500 year anniversary of Comedy
----------------------------  
Comedy was introduced to the Great Dionysia play festival in 486 BC. (There's no BC 0 or AD 0, so 486 to 1 BC = 485 years and add on 2015 and you get 2500.)
The Festival itself seems to have been founded either in the 530s BC (associated with the actor-producer Thespis - hence 'thespians') or in the late 500s, i.e. soon after the introduction of democracy to Athens via the reforms of Cleisthenes in 508/7. The earliest remains of the Theatre of Dionysus are archaeologically datable c. 500. Scholars differ, however, over whether the Festival was invented (under the tyrant/dictator Peisistratus) in the 530s and then re-invented (on a new, democratic basis) in c. 500, or simply invented c. 500 as a democratic Festival from the get-go.
The biggest names before Aristophanes (whose first production was 427 BC) were: Magnes, Crates and - especially - Cratinus (whose swan song, Flask, beat Aristophanes' Clouds into 3rd place in 423 BC). Aristophanes' main rival after Cratinus was Eupolis.
Horace in his Art of Poetry managed to combine Eupolis, Cratinus and Aristophanes into one hexameter line:
Eupolis atque Cratinus Aristophanesque poetae ("Eupolis and Cratinus and Aristophanes poets")
- Professor Paul Cartledge
---------------------------- 
Reading Groups
----------------------------  
If you'd like to read comedy with us starting in February 2015, then please click here for more information: https://www.eventbrite.com/e/2500-year-anniversary-of-comedy-reading-groups-tickets-14943956777
Have questions about 2,500 Year Anniversary of *Comedy* - Webinar with New Yorker Cartoon Editor Bob Mankoff and Professor Paul Cartledge +?
Contact Reading Odyssey, Inc.
Attendee List
Sort by:

Date

|

First Name

|

Last Name
Organizer
Reading Odyssey, Inc.
The Reading Odyssey, a global non-profit, aims to reignite curiosity and lifelong learning. Through partnerships with scholars, we run reading groups and lecture series for intellectually curious adults.
Find us on the web here: http://ReadingOdyssey.com
2,500 Year Anniversary of *Comedy* - Webinar with New Yorker Cartoon Editor Bob Mankoff and Professor Paul Cartledge +