Description
An evening with Tom Bloxham MBE, Chairman, Urban Splash
Date: Monday 5th November
Time: 5.30pm – 7.30pm
Location: Benzie Building: BZ403
Tickets: FREE - Available on Eventbrite.
Urban Splash as a private company has developed thousands of homes, created tens of thousands of jobs, and helped change the face of post-industrial space in urban England.
Tom's talk will explore the story of Urban Splash as they celebrate their first 25 years through a feast of "before and after" images. Of how from a standing start ,Urban Splash has created over £1 billion worth of regeneration developments across UK regions.
He will talk about both restoring historic buildings and also using the best in contemporary architects. Working with large practices like Foster & Partners and Will Alsop, alongside smaller regional and interesting younger practices like FAT, ShedKM, Glen Howells, Simpson Haugh, Hawkins Brown, David Morley, SixTwo and many others.
This will be followed by a Q&A session where all views and debate are encouraged.
"Bloxham's work, in his role as the founder of Urban Splash, has been one of the key factors in helping to spur the renaissance of some of Britain's cities, from Manchester to Plymouth."
The Sunday Times
---
It Will Never Work: 25 Years of Urban Splash 1993 - 2018
Date: Monday 5th - Saturday 17th November 2018
Location: Ground Floor Benzie Café
From 5th - 17th November Manchester School of Art are hosting an exhibition exploring 25 years of Urban Splash's award-winning projects in the context they were created and against the specific challenges and opportunities of the day.
In keeping with the theme, we are exploring a different use of space in the Ground Floor Benzie Café where the exhibition will be located.
The event will be officially opened by Andy Burnham (Mayor of Greater Manchester), Professor Malcolm Press, (Vice Chancellor) & Suzy Jones (Director, RIBA North).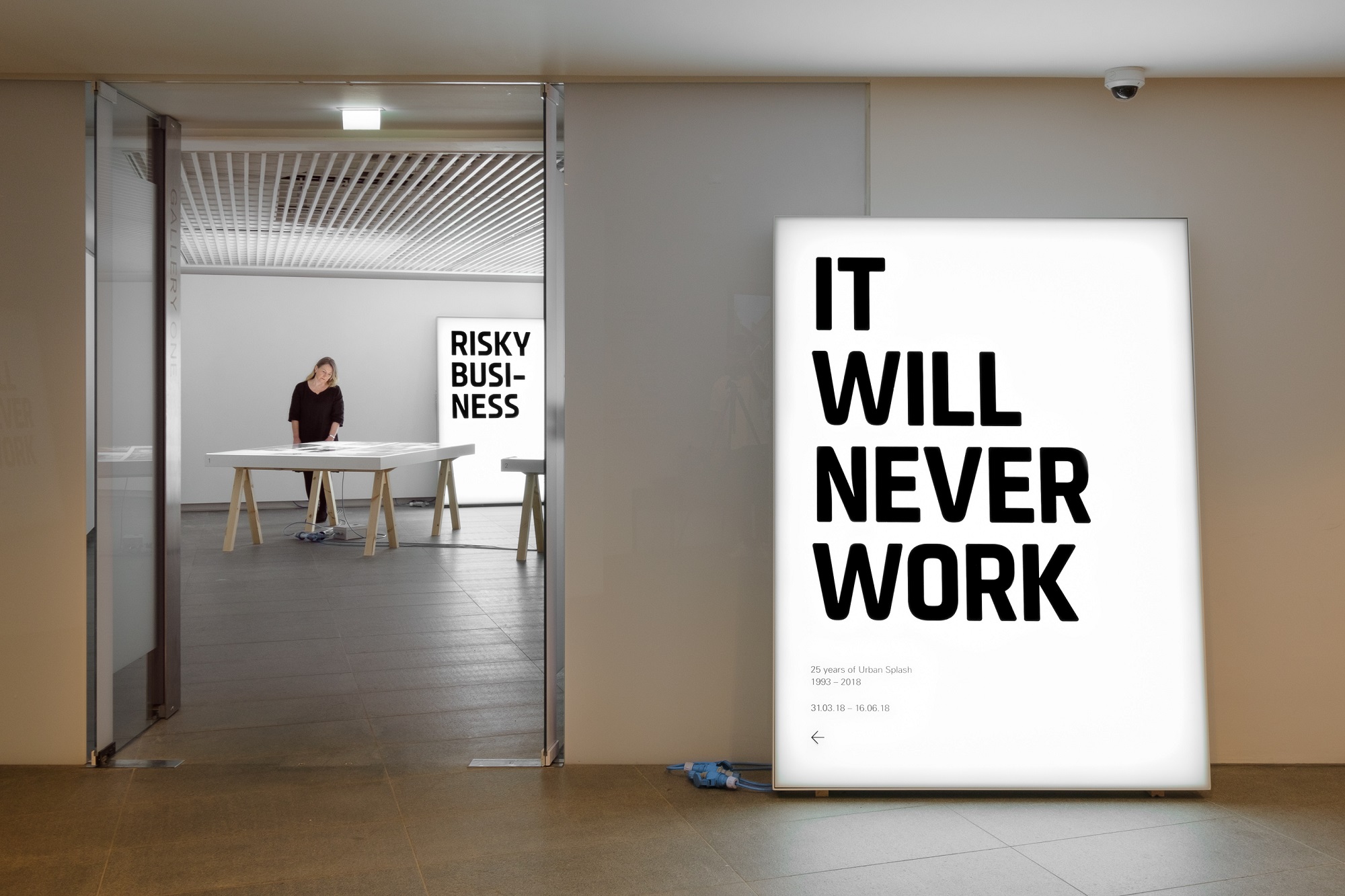 We are holding 2 ticketed events that all are warmly invited to as the exhibition spans and links a number of research and teaching themes across the school. Book your ticket for the other event, HOUSE! on Monday 12th November here: https://house-urban-splash.eventbrite.com