Description
The Centre for Transformative Innovation, Australian Academy of Technology and Engineering, Convergence Science Network, the Peter MacCallum Cancer Centre and MTP Connect is holding a public lecture with the 2017 Clunies Ross Entrepreneur of the Year Professor Andrew Wilks FTSE
25 YEARS BUILDING A BLOOD CANCER DRUG
Professor Andrew Wilks FTSE has made key contributions to the development of a successful new drug for the treatment of haematological malignancies such as Idiopathic Myelofibrobrosis, a highly malignant condition caused by the inappropriate activation of JAK2, a cellular enzyme he discovered in 1989. The story spans nearly 30 years, from his discovery of this important cellular enzyme, through to the design and development in 2005 of a new drug, known as Momelotinib, that has recently successfully completed Phase 3 trials to treat patients with this and other diseases.
Professor Wilks, now co-founder and Executive Chairman of the SYNthesis med chem Group, has completed a rare "trifecta" – discovering and patenting a number of important drug discovery targets (JAK1 and JAK2); founding and raising funds for the establishment of one of Australia's most successful biotech company, Cytopia (later merged into Canada's YM BioSciences and ultimately sold to Gilead Sciences); and co-inventing and leading the team that delivered Momelotinib.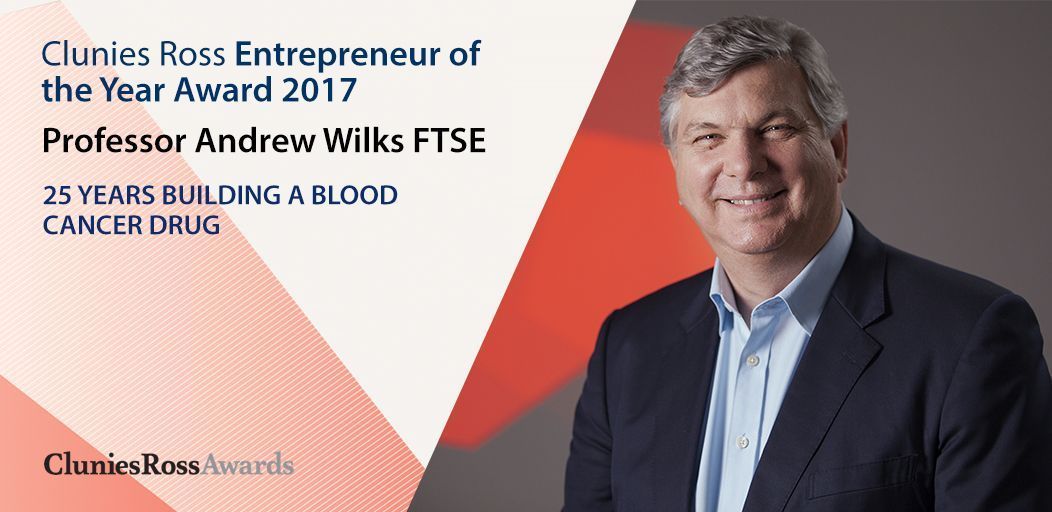 Event Information
Arrivals at 6:45 PM with light refreshments for a 7:05 PM lecture start.
The lecture will be followed by networking drinks and canapes.
CLICK HERE FOR A MAP

Parking

The closest paid car park structure is on Wakefield St. However, 1 & 2 hours free off-street parking may be available along William Street and surrounding streets. These are subject to restrictions, please double-check signage.