About this Event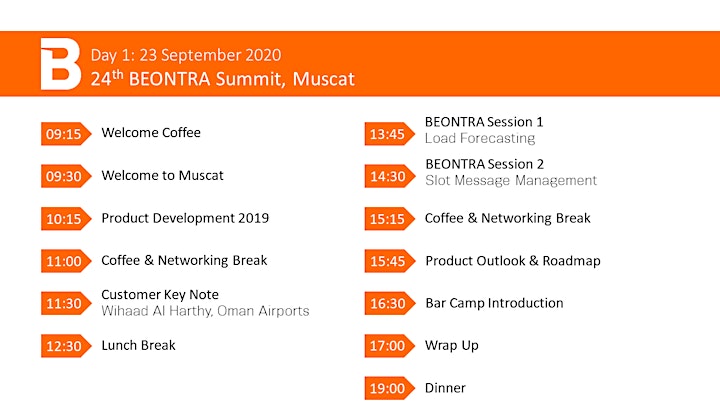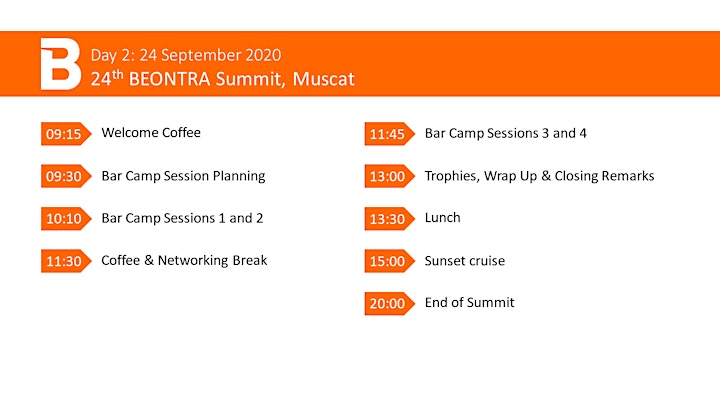 ACCOMODATION
We have agreed on a preferred rate of 45,000 OMR (ca. 105 EUR) incl. taxes, breakfast and wifi with the Hormuz Grand Muscat Hotel.
Further info on how to book will follow soon.
VENUE
The Summit will take place at the Hormuz Grand Muscat Hotel. Therefore, we recommend taking advantage of the preferred rate.
VISA
Foreign citizens wishing to travel to Oman are required to obtain a visa. We recommend to get an e-visa as opposed to visa on arrival (https://evisa.rop.gov.om) and to apply for the Tourist Visit Visa 10D (26A).
Please make sure to familiarize yourself with the specific requirements for your country!
REGISTRATION & CONTACT
The BEONTRA Summit is free to attend. Please use the Register link at the top of the page to secure your spot today.
In case of any questions, you can contact us via summit@beontra.com.