24th Annual BHERC 23rd Annual African American Film Marketplace & S.E. Manl...
Description
Enjoy a welcoming, entertaining, and inspiring cinematic experience. Now in its 24th year, the African American Film Marketplace and S.E. Manly Short Film Showcase was started 24 years ago by host organization the Black Hollywood Education and Resource Center* (BHERC) as a forum for African American filmmakers to showcase their films while networking with industry personnel and others.
Named for its founder Sandra Evers-Manly, the African American Film Marketplace and S.E. Manly Short Film Showcase (AAFM) weekend begins with the red-carpet event "A Great Day In Black Hollywood". This Opening Night event recognizes and pays tribute to African American film industry icons, pioneers and community leaders as well as celebrating a new generation of filmmakers.
The next two days' feature screenings of films and documentaries that inspire, challenge, make us think, laugh and more. In addition to films, over the years the festival has presented diverse entertainment industry speakers and workshops that have included Writers on Writing, Directors on Directing, the Pitch Tent, and the Casting Couch.
A highlight of the weekend is the addition of the annual Youth Diversity Film Festival for Middle and High School students. This Youth festival provides a forum for students to display their talent and discuss some of the key challenges that students face today.
The African American Film Marketplace and S.E. Manly Short Film Showcase concludes the weekend with the fan favorite Soul Food Reception. As you can see there are many opportunities to engage in all or part of this wonderful and unique program with an outstanding history and reputation in Los Angeles
MARKETPLACE: Companies that impact the entertainment industry by delivery of products and/or services are available to participate in the AAFM Marketplace contact www.bherc.org to sign up of for more information.

INDUSTRY PANELS: Industry panels with top professionals will be held each day of the festival. Directors on Directing; the Casting Couch; Film Tech the latest; Music Supervision; Web Based Series and Their Success, the Pitch; the Inclusion Rider and more.

EVENT CONTACT: John Forbes 310-284-3170 @ John@firstweekendclub.org

MEDIA CONTACT: Lynne Conner Publicity4you 818-749.9695 @ media@bherc.org
###
Be active, engaged and inspired… support Black films by signing up for the First Weekenders Club at www.bherc.org. LIKE us on Facebook, follow us on Twitter & Instagram, Facebook: http://www.facebook.com/BlackHollywood.9 | Twitter: http://www.twitter.com/Bhercdotorg Instagram: @Bhercdotorg | #BHERC | #AAFM2018 | #SEManlyShortFilms | #ViewSEManlyShortFilms
---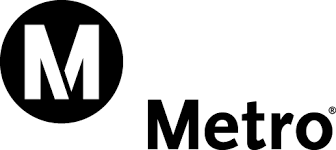 Go Metro:
Take the Metro Local Line 10/48 to Melrose Ave. & Van Ness. Raleigh Studios is right across the bus stop on Melrose Avenue. Plan your trip on metro.net or call 323.GO.METRO (323.466.3876).
Twitter: @metrolosangeles.
Metro Discounts: metro.net/discounts
Plan your trip: Metro.net