24th Annual Arts for the Aging Mixed Doubles Tennis Tournament

Sunday, June 29, 2014 from 12:00 PM to 8:30 PM (EDT)
Event Details
In 2014 Arts for the Aging (AFTA) celebrates its 26th year, and its 24th annual tennis tournament.
Founded in 1988 by renowned sculptor Lolo Sarnoff, AFTA brings the arts to older adults, especially those who are frail and vulnerable.  Workshops are designed to improve mental and physical health, longevity and overall quality of life.  AFTA is the D.C. region's leading arts service organization dedicated to combating isolation and spreading joy to seniors through frequent participation in the arts. Proceeds from the tournament will help to sustain AFTA's high-quality arts programs that improve the lives of seniors who need it most.
EVENT DETAILS
Sunday, June 29, 2014
AFTERNOON
12:00 p.m.
Player check-in opens | court assigments
1:00 - 3:30 p.m.
Round-robin matches, flights A & B
3:30 - 5:00 p.m.
Semifinals and finals, flights A & B 
and recreational play for all registered players
EVENING:
5:00 - 6:30 p.m.
Junior and celebrity exhibition matches 
arranged by Junior Tennis Champions Center CEO Ray Benton
and Washington Kastles owner Mark Ein
6:30 - 8:30 p.m.
Barbeque and awards reception for players, spectators and sponsors
Attire for players: tennis clothes (whites not required) and tennis shoes; for spectators, casual
 Hosted at Bretton Woods
15700 River Road, Germantown, MD 20874
Showers are available to players | Towels are needed  |  Parking is available on the grounds
REGISTER BY 5:00 P.M., JUNE 27. SPACE IS LIMITED.
**********
RAIN DATE
Sunday, July 13. If tennis play is canceled on the rain date due to inclement weather, there will be no other arrange-ments for another time to play. We will still attempt to hold the exhibition matches and reception if conditions improve. Your generosity is appreciated in support of an award-winning cause!
**********
 Honorary Tennis Committee Chair
Lolo Sarnoff, AFTA Founder
Honorary Tennis Committee
His Excellency Jean-Louis Wolzfeld, Ambassador of the Grand Duchy of Luxembourg
Ray Benton • The Honorable John Breaux • Mark Ein • The Honorable Kingdon Gould, Jr. and Mrs. Mary Gould • Anne B. Keiser • The Honorable Isiah Leggett and Mrs. Catherine Leggett • Richey Reneberg • Allie Ritzenberg • The Honorable Joseph Tydings • Danny Waldman
Tennis Committee
Bill Weber, Chair
Rob Arner • Jim Faruki • Marissa Gayle • Sarah Gorman • Rich and Stacy Gottfried  • Alan Hermesch • Rose Hobson • Kuni Matsuda • Dorn McGrath      Cherrie Orteza • Carey Rivers • Joan Ronnenberg • Suzanne Shwetz • Monique Summers-Mally
Board of Trustees
Lolo Sarnoff, Founder & Chair Emerita  • Susan A. Rosenbaum, Chair • Donald T. Bliss, Esq., Vice-Chair, Nominations  • Darrell Rico Doss, Esq., Assistant Secretary • Susanne E. Eisinger, Vice-Chair, Volunteers • Alan Hermesch, Vice-Chair, Development & Communications • Dorn C. McGrath, Jr., Vice-Chair • T. Ryan Wilson, Esq., Treasurer • Caroline A.A. Baker • Marla Bush • Kevin T. Bryan • Gabriela Coman • Elinor Ginzler • Joyce S. Hagel-Silverman, PhD  • Shahin Mafi  • Jumana Quamruddin • Janine C. Tursini, Ex-officio, Chief Executive Officer
National Honorary Advisory Council
 Jerome Barry • Marie A. Bernard, MD • Nathan Billig, MD • Robert B. Blancato • Lilian Thomas Burwell • Yanira Cruz, PhD • William R. Dunlap • Jehan El-Bayoumi, MD • Alan Fern, PhD • Susan Lloyd-Graham • Matthew Hastings • Wallace Holladay * • Peter Jablow • Karyne Jones • Linda Lichtenberg Kaplan • Nazan Kirdar • Dorothy Kosinski, PhD • Dorree Lynn, PhD • Marcia V. Mayo • William McSweeny • Susan Perlstein, MSW • Carol Bird Ravenal, PhD • Hans Riemer • Judy Rollins, PhD • Judith Salerno, MD • Deborah Ratner Salzberg • Robert and Tricia Sarnoff • Susan J. Schumacher
*In Memoriam
ARTS FOR THE AGING
www.AFTAarts.org
Engaging Older Adults in Health Improvement and Life Enhancement
Through the Arts
When & Where

Bretton Woods
15700 River Road
Germantown, MD 20874


Sunday, June 29, 2014 from 12:00 PM to 8:30 PM (EDT)
Add to my calendar
Organizer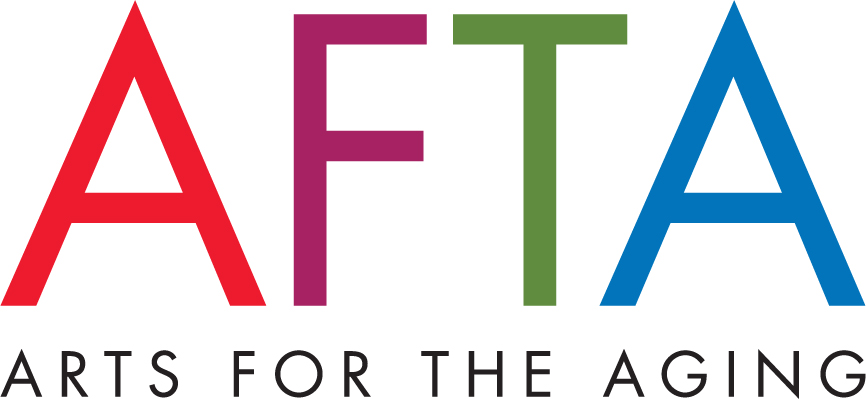 Arts for the Aging is the Washington D.C. area's premier arts service organization offering older adults high-quality arts experiences as intervention strategies for health improvement and life enhancement.