Description
24th Annual American Art Conference
Myth, Mystique, Masterpiece

Friday, May 17 – Saturday, May 18, 2019 • Bonhams 580 Madison Avenue New York, NY 10022

Register online: https://iacamericanart2019.eventbrite.com or call 646-485-1952
Registration is $350.
One Day Rates Available - Please call for more information.
Museum professionals and educators' rate (with ID): $160, student rate: (with ID): $100

Click here for full conference brochure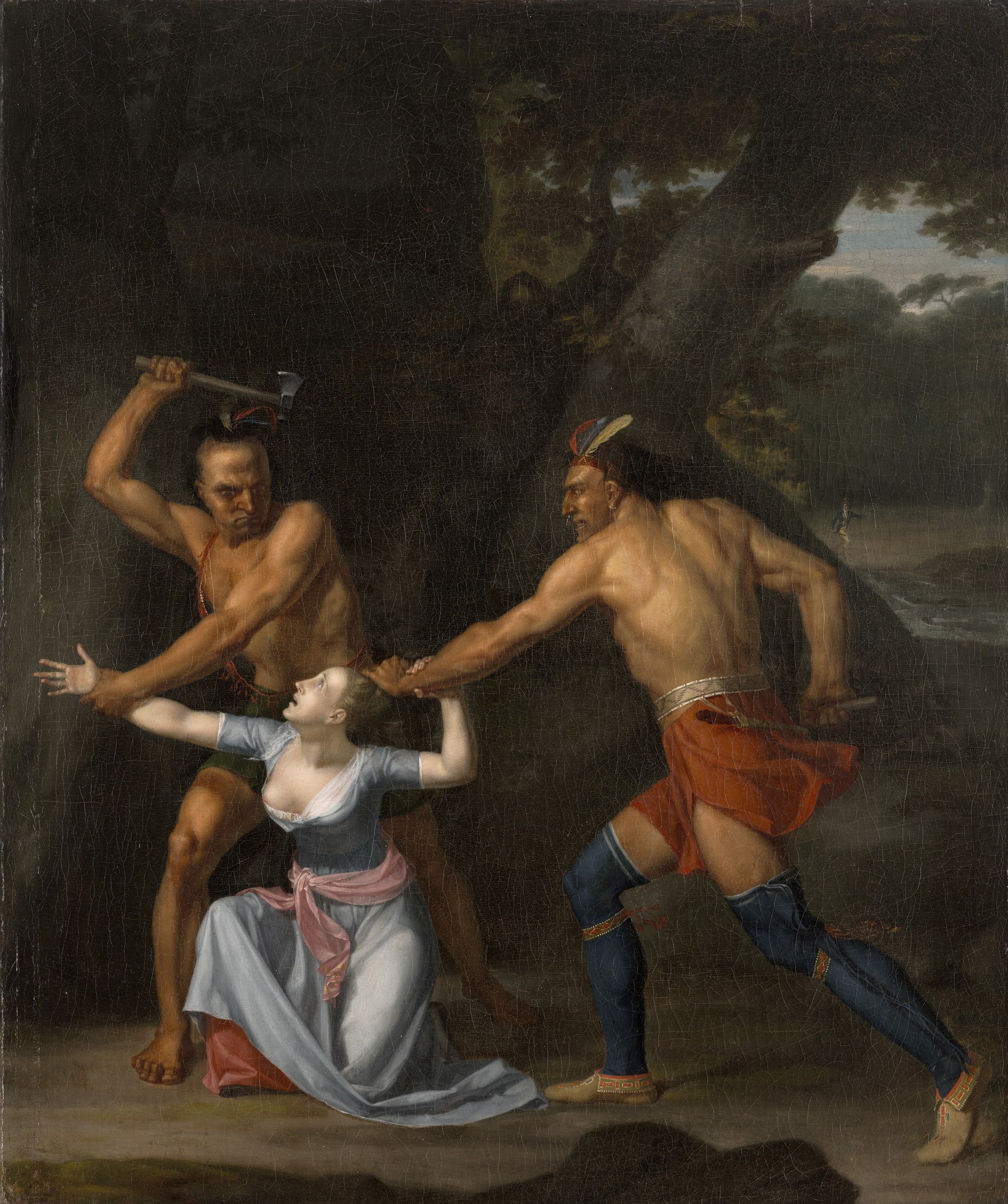 IAC's 24th Annual American Art Conference will explore the myth, mystique and artistry that cement a work's status as a "masterpiece" of American art. Key elements include taste of the times and its documentation, as well as history's evolving judgment often recorded in the words of the artists' themselves. Our consideration explores the birth and role of nostalgia as a force on American art and the celebration of the which constitutes that American myth. We also consider the lampooning and glorification of American art in which the ordinary becomes extraordinary, and the extraordinary is elevated into the Pantheon.

Receptions, viewings, and book signings complement formal talks and panels.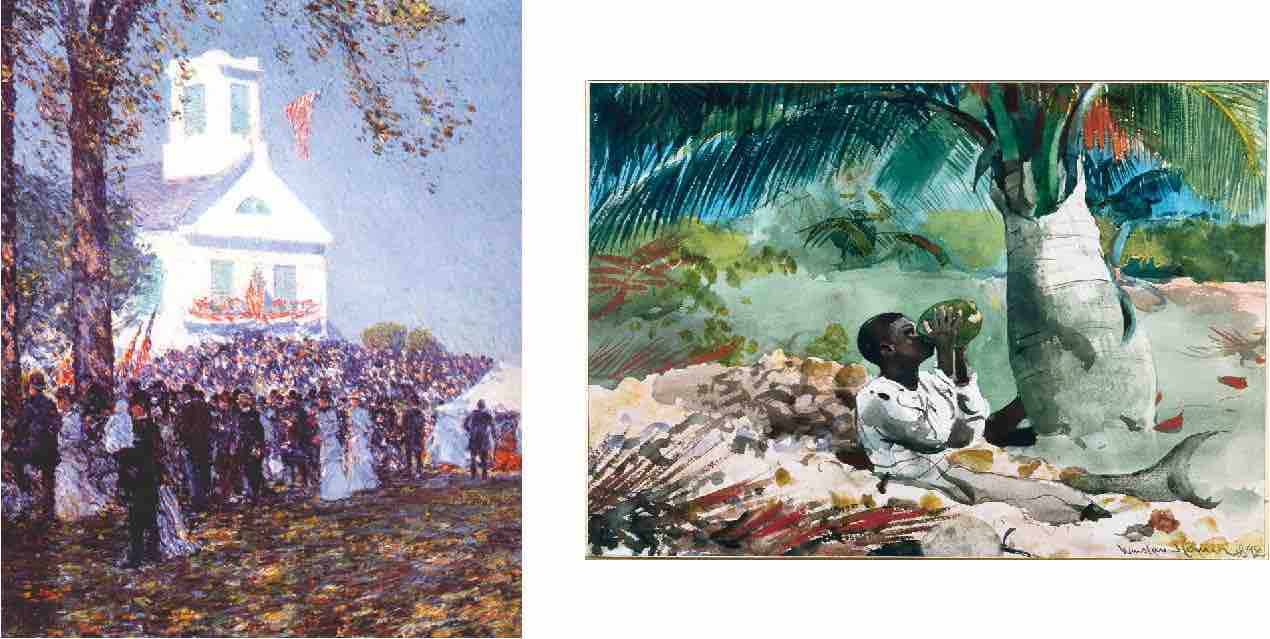 Among confirmed participants are:

Amanda C. Burdan, Curator, Brandywine River Museum of Art;
Heather Campbell Coyle, Chief Curator, Delaware Art Museum;

R. Ruthie Dibble, Curator, Chipstone Foundation;

Vincent Di Girolamo, Assistant Professor, History at Baruch College, City University of New York;

Jennifer R. Henneman, Associate Curator, Petrie Institute of Western American Art (PIWAA), Denver Art Museum;
Ethan W. Lasser, T

heodore E. Stebbins Jr. Curator of American Art, Head, Division of European and American Art, Harvard Art Museums;

Angela Miller, Professor, Art History and Archaeology Department, Washington University in St. Louis;


Ariel Plotek, Curator of Fine Art, Georgia O'Keefe Museum in Santa Fe, New Mexico;

Andrew Schoelkopf, co-founder and partner, Menconi + Schoelkopf;
Rebecca Shaykin, Associate Curator, The Jewish Museum, where she is curating a forthcoming exhibition on art dealer Edith Halpert;
Paul Staiti, Alumnae Foundation Professor of Fine Arts at Mount Holyoke;
Marin R. Sullivan, director, Harry Bertoia Catalogue Raisonne and co-curator, Harry Bertoia: Sculpting Mid-Century Modern Life, a forthcoming retrospective scheduled to open at the Nasher Sculpture Center (2020);

Jan and Marica Vilcek, Cofounders and Chairman Vice Chairman, The Vilcek Foundation;
Farris Wahbeh, Benjamin and Irma Weiss Director of Research Resources, Whitney Museum of American Art.
(as of 2/25/2019)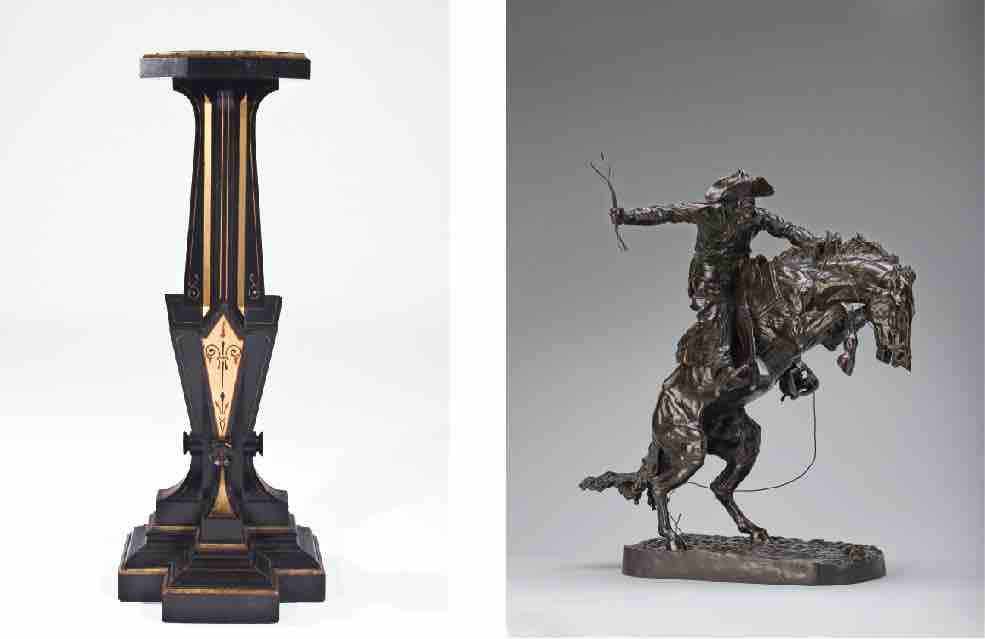 Notice of withdrawal must be made in writing to Initiatives in Art and Culture at
333 East 57th Street, Suite 13B New York, New York 10022 or via email info@artinitiatives.com prior to May 1, 2019
Program subject to change
Captions: Robert Henri, Gertrude Vanderbilt Whitney, 1916, oil on canvas. Whitney Museum of American Art, New York; gift of Flora Whitney Miller 86.70.3; John Vanderlyn, The Death of Jane McCrea, 1804, oil on canvas. Wadsworth Atheneum Museum of Art, Purchased by popular subscription,1855.4; Childe Hassam, Country Fair, New England, 1890, oil on canvas. Private collection; courtesy, Michael N. Altman Fine Art & Advisory Services, LLC; Winslow Homer, Under the Coco Palm, 1898. Watercolor over graphite on white wove paper, 14 15/16 x 21 3/16 in. Harvard Art Museums/Fogg Museum, Louise E. Bettens Fund, 1920.29; Kimbel & Cabus, American Pedestal, c. 1870, ebonized cherry, incised and gilt, polychromed. Courtesy, Conner Rosenkranz; Frederic Remington, The Broncho Buster, modeled 1895 (cast before May 1902), bronze. The Roath Collection, Denver Art Museum, 2013.91.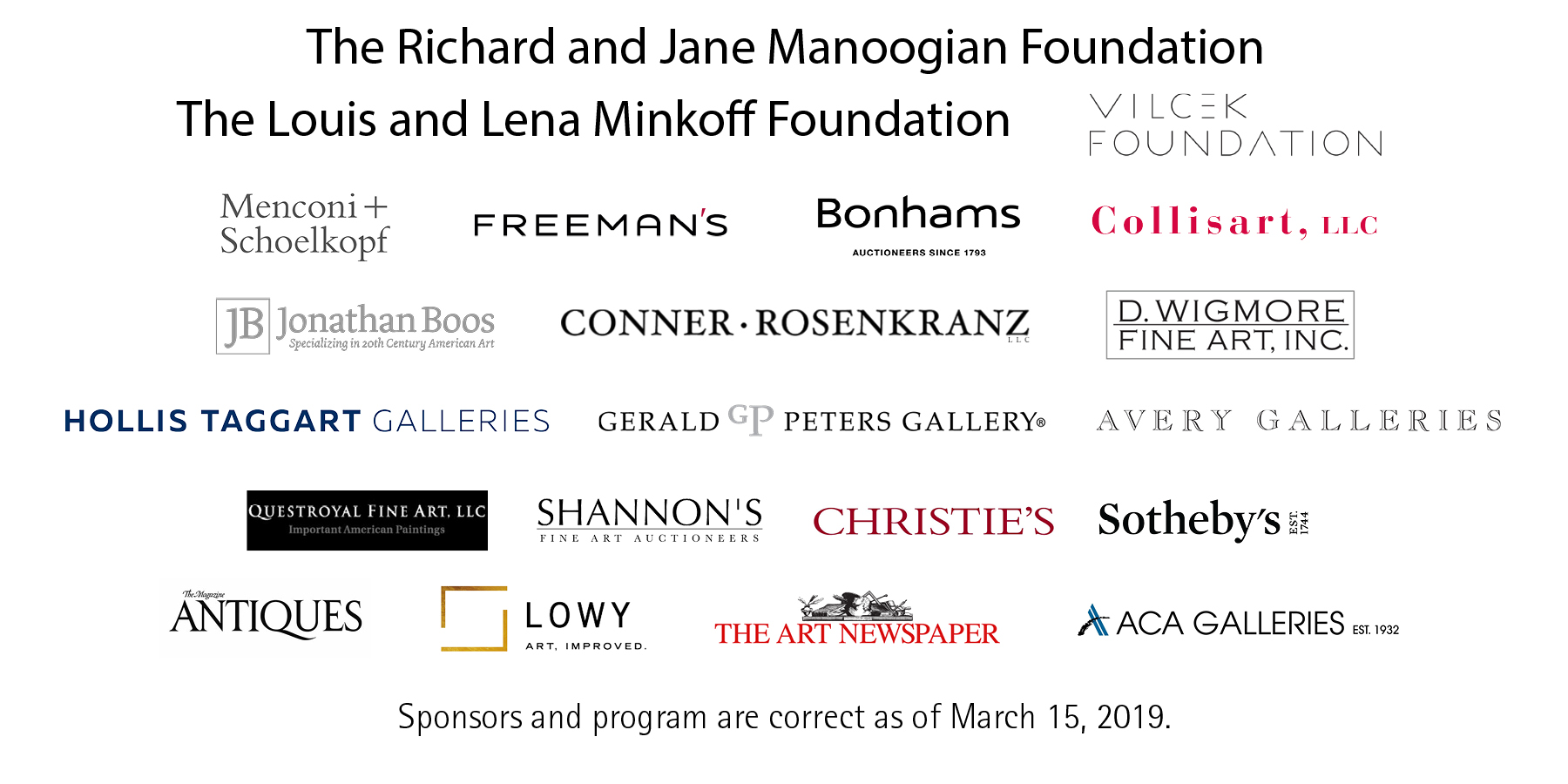 Organizer of 24th Annual American Art Conference
Initiatives in Arts and Culture (IAC) is an organization committed to educating diverse audiences in the fine, decorative, and visual arts. IAC's primary activities are conferences, publications, and exhibitions. These take an interdisciplinary approach, considering issues related to fabrication, connoisseurship, cultural patrimony, cultural preservation, and the future of culture. Particular areas of emphasis include American painting, the history of frames, the Arts and Crafts movement, the influence of Asian cultures on American fine and decorative art, and the history and future of fashion and materials. IAC's projects have been supported by a wide array of individual, corporate and foundation funders.