Description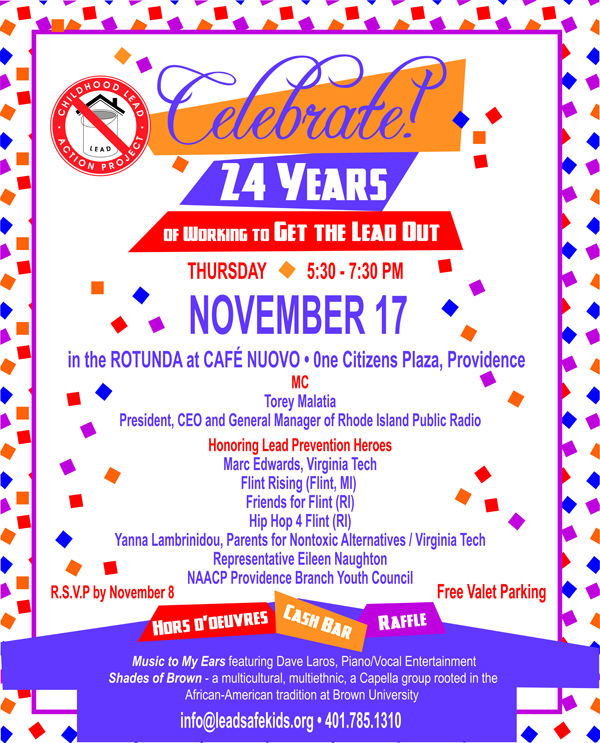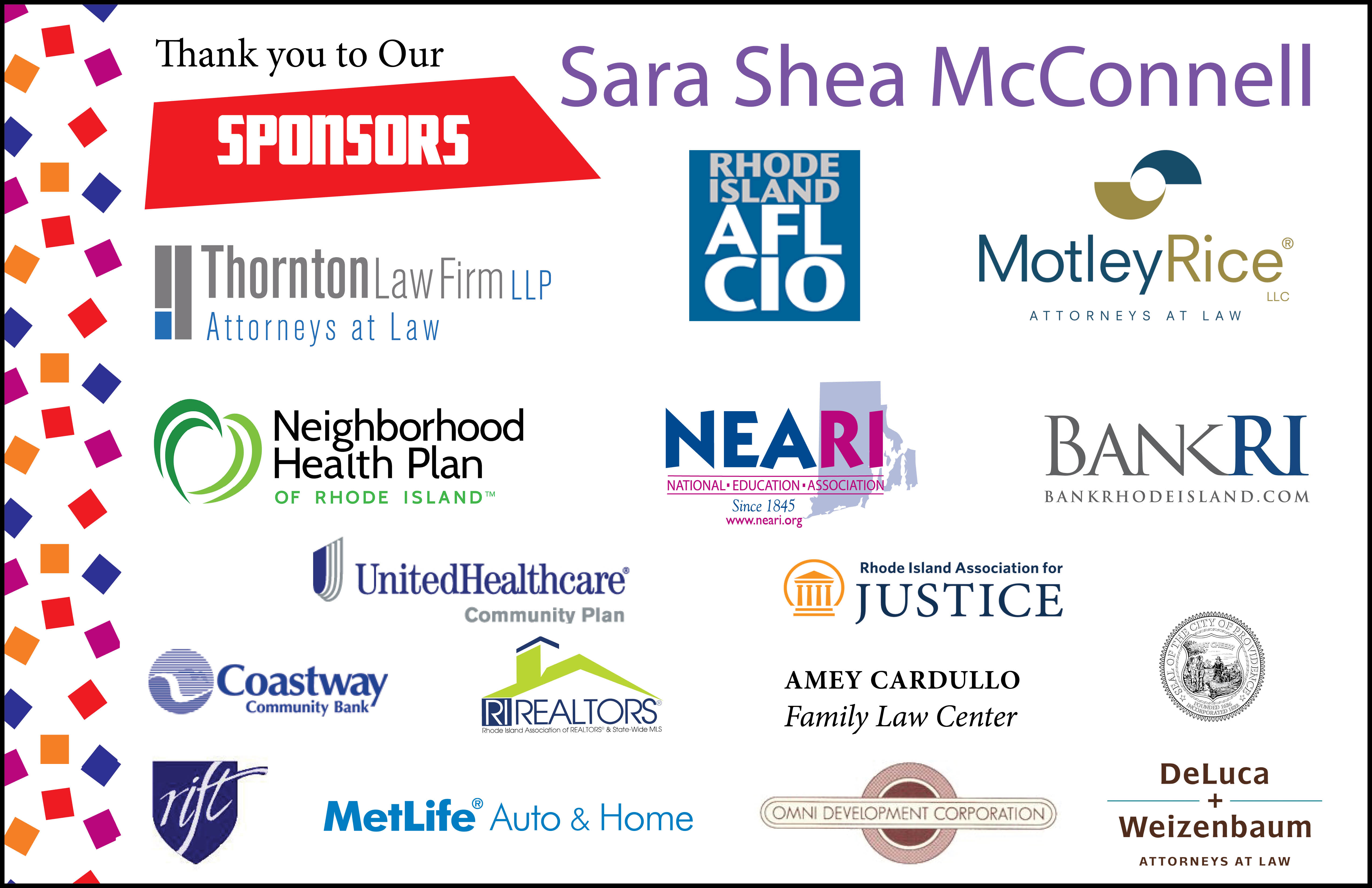 HOST COMMITTEE
Michael Aaronson, Suzanne Alden, Betsy Beach, Betty Bernal, Dr. Joanna Brown and Rebecca Kislak, Esq., Jeannine Casselman, Esq., Brenda Clement, Joanne Costello, Tori Currier, Catherine DeMeo, Neal Drobnis, John Eastman, Representative Art Handy, Senator Josh Miller, Margo Murphy, Marie Padilla, Mary Ann Rossoni, Barbara Schermack, Dr. Peter Simon, Representative Scott Slater, Liz Tobin Tyler, Esq.

PLANNING COMMITTEE
Roberta Hazen Aaronson, Victor Arias, Juan Espinoza, Lehidy Frias, Sojaili Gomez, Erica Laros, Mary Seccareccia, Peter Walsh

SPONSORSHIP OPPORTUNITIES ARE STILL AVAILABLE! Please contact the office for more information: (401) 785-1310, roberta@leadsafekids.org.