Description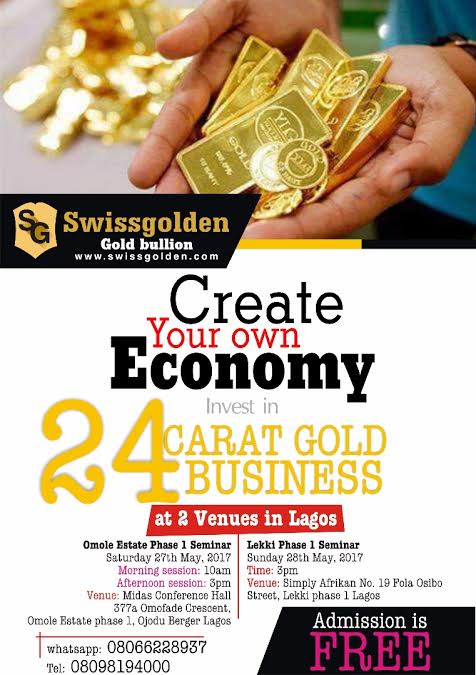 24Carat Gold Business -Create Your Own Economy By Investing in 24 CARAT GOLD BUSINESS.
DATE :27th MAY 2017
TIME : 10am Session or 3pm Session
VENUE : MIDAS CONFERENCE HALL , 377a Omofade Crescent Omole Estate Phase 1,Ojodu Berger Lagos
TEL: 08098194000
Learn and get started with as little as N45,000 and make up to N50million in 12months.
Benefits Investing in Gold Business
1. Universal product
2. Keep as wealth in your local bank
3. Valueable Product
4. Cannot be destroyed by fire, rather gets better.
5. Profitable all year round
Attend to learn how the business model works and be part of it instantly.
Side attraction - 1gram of 24carat gold will be presented as a gift to a lucky participant at the event. Don't miss this seminar