Take Your Business to the Next Level with this POWERFUL 1-day virtual conference! Fast-paced and ACTION-oriented to elevate your business.
About this event
OrigMedia.com presents this POWERFUL FREE 1-day virtual conference! Hear from local multimillion dollar companies and more!
The Elevate Conference is FREE and designed to get you to take action. This will help you quickly take your business and career to the next level.
Your net worth is directly tied to your network
At the Elevate Conference you'll have the opportunity to hear from and connect with some of the most sought after entrepreneurs not only from Hawai'i but nationally.
From local venture capitalists to Dr. Perez who went from being a social worker to building up his business to $100 million. We'll also hear from Noah Kagan who was employee #35 at Facebook and #5 at Mint and now runs a multimillion dollar online marketplace.
This is an event you won't want to miss.
We even have local entrepreneur, Viraphanh Sananikone, who co-founded Elizabeth Mott, a multimillion dollar, international makeup and beauty brand.
Ryo Sun is a local boy who went onto an amazing career with the Zappos Insights Team where they share their legendary customer service and company culture.
This is only half the speakers, see below for everyone that will be sharing with us!
We will focus on these areas to give you the biggest impact on your business:
Leads Generation - We'll teach you how to generate more leads and make a massive impact with your social media.
Sales Conversations - We'll teach you proven ways to convert those leads into more sales.
Access to Capital - We'll show you various ways to access capital for your business.
Increased Profits - We'll show you ways to increase your profits.
Improve Team Performance - Learn how to manage and engage your team better and ultimately have them more fulfilled.
Long-lasting inspiration - We'll give you the tools to stay inspired and motivated to implement these tactics and strategies.
There are a handful of times in life you have such an amazing opportunity to be not only be inspired but to learn from those who have done the things that most people only dream of.
Sign up, for free, block off your calendar and come ready to Elevate Your Business in 2022!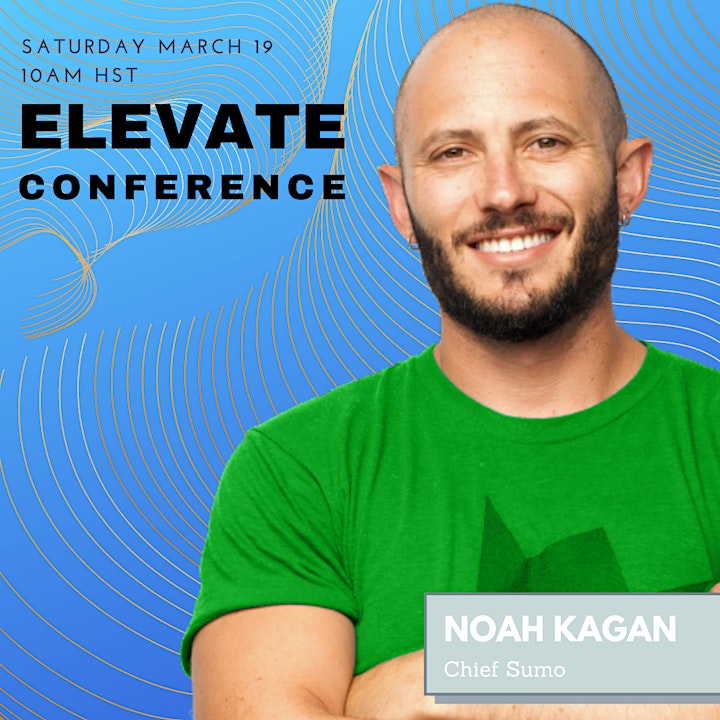 Noah Kagan| Chief Sumo at Sumo Group:
Noah Kagan is the Chief Sumo at Sumo Group, a company dedicated to helping entrepreneurs grow their small businesses. In the past 12 years, Sumo Group has developed four major projects (AppSumo, Sumo, Send Fox, & King Sumo) designed to help startups save money on software, generated more leads for their brand, grow their audience and expand their email lists.​
Prior to Sumo Group, Noah was onboard both Facebook and Mint when they were still small businesses focused on expanding and worked with Intel as well.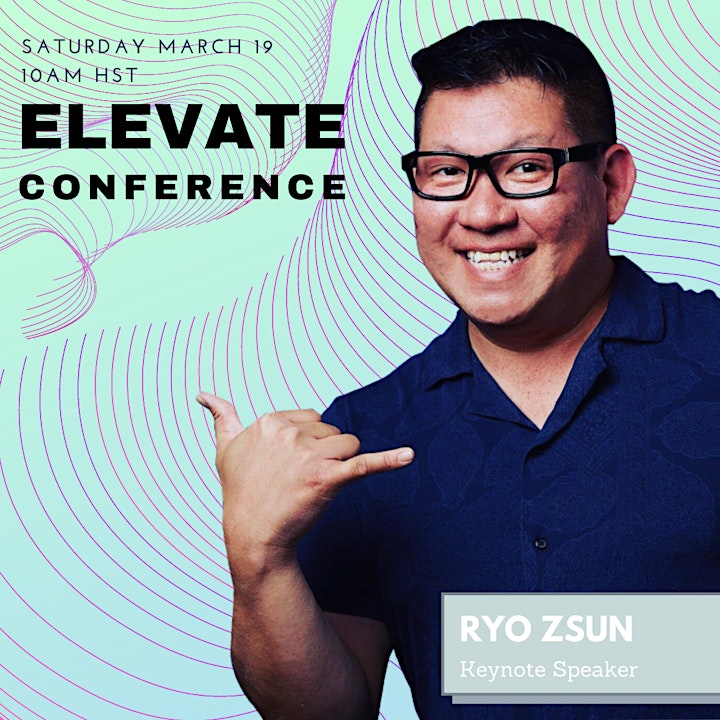 Ryo Zsun| Speaker for Zappos Insights, Inc.:
Ryo Zsun began his career with almost 25 years spent in the food-beverage & retail industry. In 2012, he joined Zappos and fell in love with their vibrant culture. Beginning as a barista at the Zappos Café, Ryo joined the elite Zappos Customer Loyalty Team the following year, wowing customers in their call center. In 2014 he became a part of The Zappos Cultures Guides team, giving tours to guests from all over the world visiting Zappos HQ to see what their culture looks like in action.
Present day, you can find Ryo traveling and sharing his personal stories, experiences, and his passion for company culture and customer service as a keynote speaker for Zappos Insights, Inc.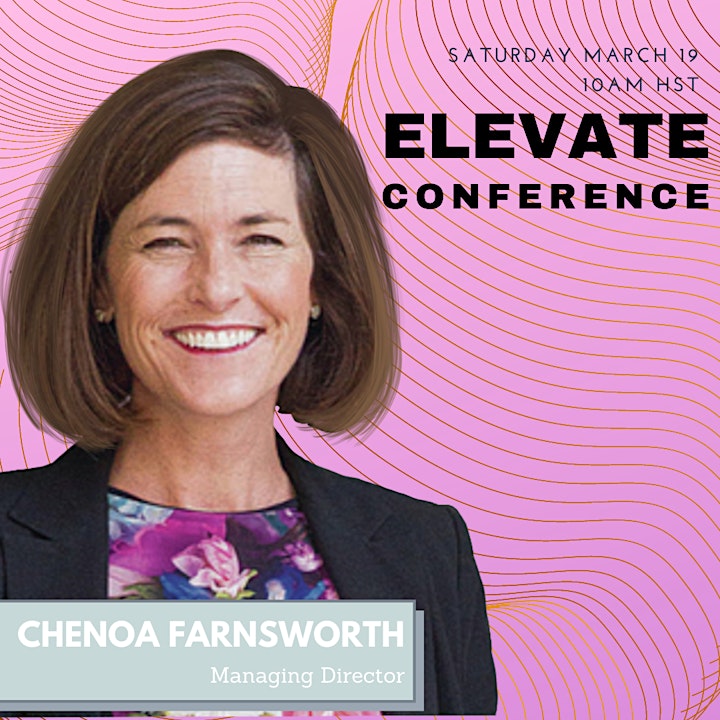 Chenoa Farnsworth | Blue Startups:
Chenoa Farnsworth has more than 15 years of experience in business strategy and private equity investing. Farnsworth is the managing director of the Hawaii Angels, Hawaii's only angel capital investment network.
Blue Startups was founded with the goal of diversifying Hawaii's economy by leveraging its unique strengths and designed to give startup companies every advantage: mentorship, access to business expertise, product testing, peer review, customer acquisition, pitch development, introductions to investors, and seed funding. Historically dependent on the tourism industry, we envision a Hawaii with a thriving technology sector, creating high paying and interesting jobs for our "keiki". Blue Startups was one of the first accelerators to join the Global Accelerator Network, an invite-only community founded by TechStars, that provides startups with the best resources to create and grow their businesses.
Omar Sultan| Investor, Mentor and Community Builder
Omar Sultan is an investor, mentor, and community builder who believes innovation is key to shaping the world's future for the better. Dedicated to empowering innovators, Omar is the co-founder and managing partner of Sultan Ventures; its award-winning XLR8UH® program, ranked as one of the top 30 accelerators in the US; XLR8HI®, Hawaii's Entrepreneurship Center; and most recently XLR8YOUTH, a redesigned accelerator program for youth. Since 2009, Sultan Ventures has driven innovation forward by providing onramps to entrepreneurship and championing visionary entrepreneurs who are improving the way we live and work. Named one of Hawaii Business Magazine's 20 for the next 20 and Pacific Business News' Forty under 40, Omar has also been recognized along with his brother Tarik as the 2014 Hawaii Venture Capital Association's Investors of the Year, and by the Small Business Administration as the 2019 State of Hawaii, Small Business Advocates for Innovation. He holds an MBA from the Shidler College of Business and a BSM in Finance from Tulane University's AB Freeman School of Business.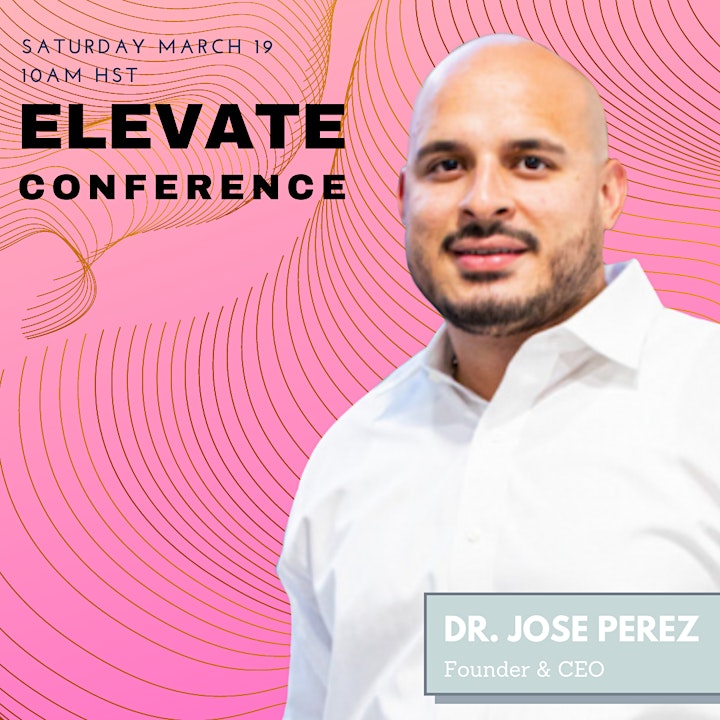 Dr. Jose Perez| Founder & CEO, Roads Consulting Group:
Roads Consulting Group (Roads CG) was founded after recognizing businesses' needs to strategically grow while still being profitable, productive, and technologically advanced. We work closely with business owners and entrepreneurs to address their complex business needs and improve their business objectives.
We deliver consulting services to help our clients become more efficient and effective by supporting and objective of their organization's strategy and design. At Roads CG, we work as collaborative partners with our clients to provide valuable guidance and transform organizations.
In essence, we offer the road to success.
Vira Sananikone| Co-Founder of Elizabeth Mott Cosmetics & Hanalei Beauty Company:
Viraphanh Sananikone is co-founder of Elizabeth Mott Cosmetics, a Korean Beauty-inspired cosmetics brand and Hanalei Beauty Company, a Hawaii-based lip care and skincare brand. He has helped to build them into multi-million dollar brands with both online and traditional retail presence globally.
He also helped secure major partnerships with major companies and brands such as Time Warner/People Magazine; and Michelle Phan (YouTube's #1 beauty guru with 7 million subscribers and over 1 billion views) and her beauty box subscription service, ipsy (over 3 million paid subscribers); Duty Free Stores (LMVH); Hawaiian Airlines, and the Four Seasons Hotels & Resorts (Maris Collective). He also oversaw the marketing strategy for Elizabeth Mott's It's So Big mascara, and Thank Me Later primer series, and Hanalei's lip scrub and lip treatment, which are some of the top selling and most reviewed beauty products on Amazon.com.
Prior to that, he was at JPMorgan where he did mergers & acquisitions for the bank, analyzing and executing line of business acquisitions and divestitures for the company. He is also a graduate of JPMorgan Chase's Finance Associate Leadership program. Viraphanh Sananikone's operational experience also includes work in the finance and business development groups at a Softbank- backed telecom startup, UrbanMedia and Sony Music-incubated streaming services startup, Unsurface.com, where he was responsible for all aspects of financial modeling for partnerships and operations. He began his professional career in Equity Research with investment coverage of the financial services industry with Dresdner RCM Global Investors in the financial services group.
Viraphanh Sananikone also founded and served on the Board of CFA Hawaii, the local Hawaii chapter of the Chartered Financial Analyst Institute (CFA), a 90,000 member, global non-profit organization of investment professionals. He is a graduate of Iolani School; has a Bachelor of Science from the University of California, Davis (with Honors); and has an MBA from Columbia Business School.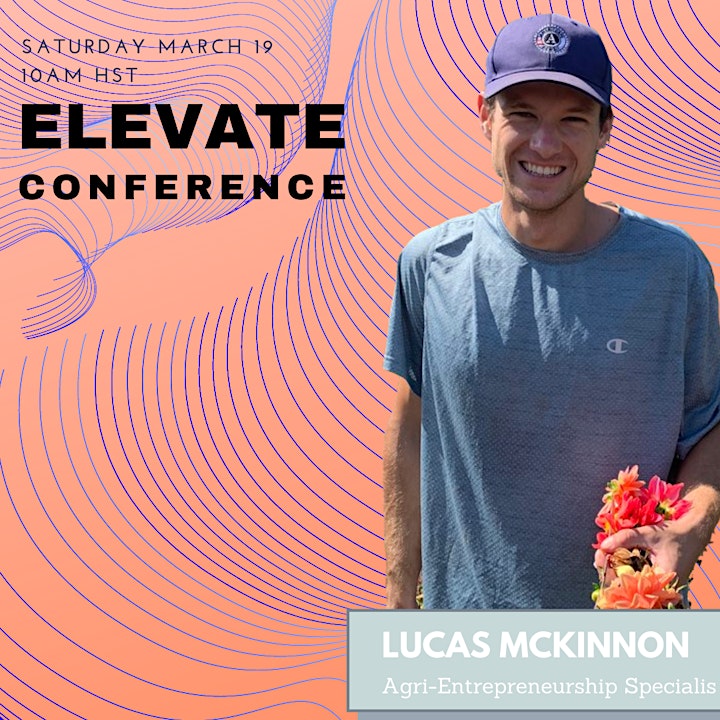 Lucas McKinnon| Agri-Entrepreneurship Specialist and Co-Lead of the Social Enterprise Program (SEP)
Lucas McKinnon is an Agri-Entrepreneurship Specialist and Co-Lead of the Social Enterprise Program (SEP) at Pacific Gateway Center. He comes to PGC with 6+ years of work in international rural development, disaster management, and global public health. After receiving his BA from Seattle University he completed the Apprenticeship at the Center for Agroecology and Sustainable Food Systems UCSC. He completed his Masters in Global Public Health from NYU with a specialization in the UN Sustainable Development Goals. Lucas came to Oahu in 2019 as an environmental education specialist with Kupu. He then interned with Hawaii Appleseed, focusing on Anti-Hunger Initiatives. Prior to PGC, he worked as an AmeriCorps VISTA at the County of Hawaii Department of Research and Development as a Food Systems Project Coordinator. At PGC, Lucas also coordinates the Kiva microloan program, and developed an integrated farm training program for PGC's immigrant farmer program on its 176 acres in Kunia.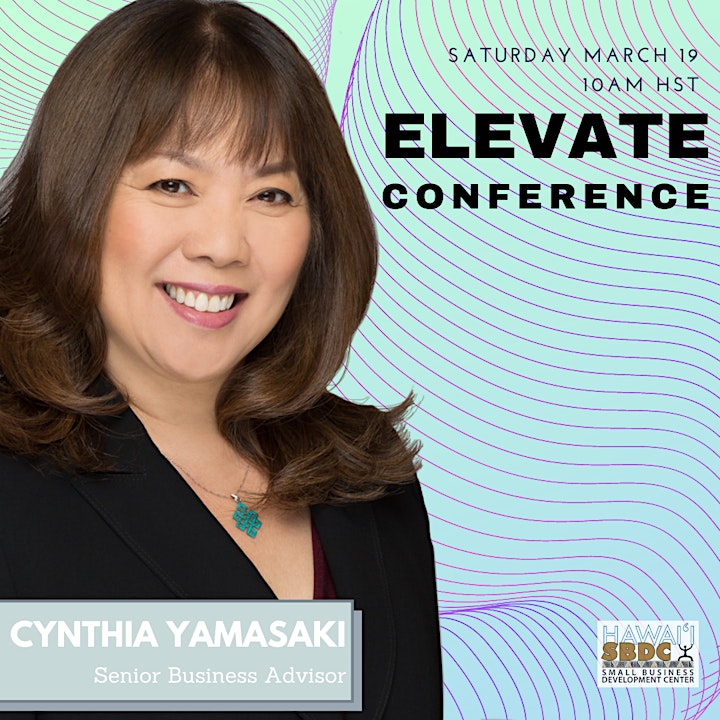 Cynthia Yamasaki| Senior Business Advisor of the Hawai'i Small Business Development Center (SBDC):
Cynthia Yamasaki works with business owners and new entrepreneurs to amplify their business acumen and opportunities to contribute positive impact in Hawaii's community and economy.
Cynthia has more than three decades of business experience with expertise in leadership, strategic planning, finance, human resources, business development, and customer service. She worked her way up from entry-level box office cashier to senior leadership roles in financial institutions, corporations, and nonprofits, and has been a small business owner since 2007.
Awarded as the Women in Business Champion by the U.S. Small Business Administration and nominated for the Torch Award for Ethics by the Better Business Bureau, Cynthia has an MBA in global business, BBA in Finance; certifications as Six Sigma Master Black Belt, peer counselor, corporate trainer; and is an accredited Color Accounting workshop leader.
About the Hawai'i Small Business Development Center (SBDC):
The Hawai'i Small Business Development Center (SBDC), established in 1990, provides professional business advisory services to our clients on a no-cost basis. We also provide market research and training to business owners and new entrepreneurs to support growth, innovation, productivity, and management improvement. The Hawai'i SBDC is a program of the University of Hawai'i at Hilo, funded in part through a cooperative agreement with the U.S. Small Business Administration (SBA). For more information and to schedule an appointment, visit our website hisbdc.org.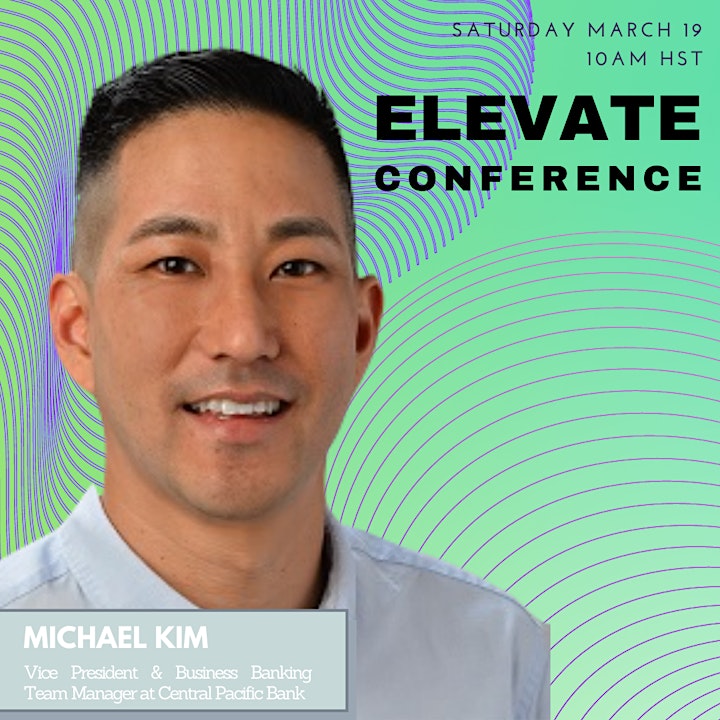 Michael Kim| Vice President & Business Banking Team Manager
Michael Kim is Vice President & Business Banking Team Manager at Central Pacific Bank. Michael has been with Central Pacific Bank since 2008, giving him over 13 years of banking experience. Michael has a Bachelor of Science degree in Business Administration with an emphasis in Finance, from the University of Hawaii at Manoa Shidler College of Business, and also graduated from the Pacific Coast Banking School in September 2019. Michael is a board member of Aloha Medical Mission and serves as Treasurer, and as member of the Executive Committee.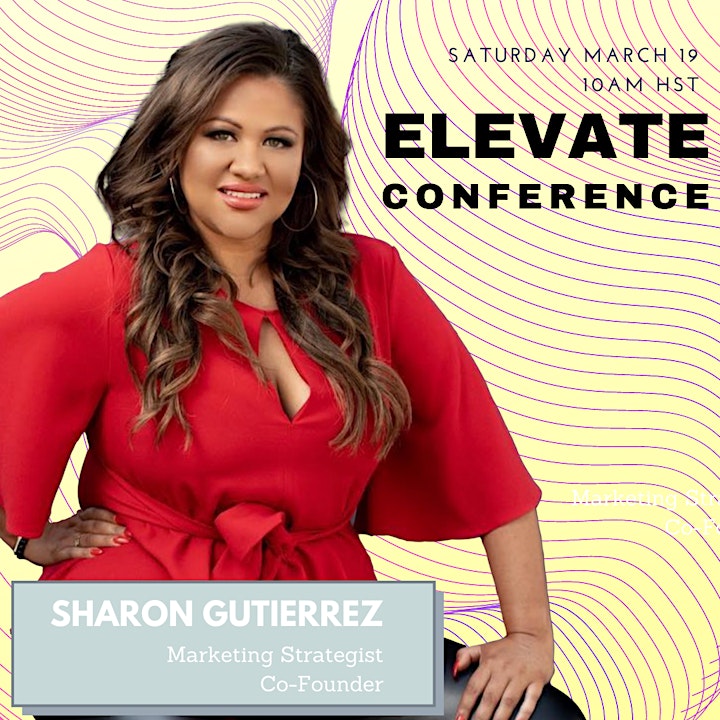 Sharon Gutierrez| Marketing Strategist & Co-Founder of Pretty Simple:
Sharon Gutierrez is the Co-Founder of the leads tracker app, Pretty Simple as well as a marketing coach for small businesses across the United States. As a 10+ year full time entrepreneur, Sharon is known for her passion, determination and ability to break down complex ideas into actionable steps.
Sharon has a highly developed sense of what it takes to make a business or nonprofit not just survive, but thrive in today's challenging and competitive climate. Starting with a comprehensive business strategy, she guides clients to the optimal business practices that will position them for measurable success. Her background includes assisting clients with social media management, political campaign consulting, website revision, branding, event planning, marketing strategy, and marketing coaching.
Sharon holds a BA in Marketing from the University of Alaska Fairbanks, from which she graduated cum laude. She lives in Texas.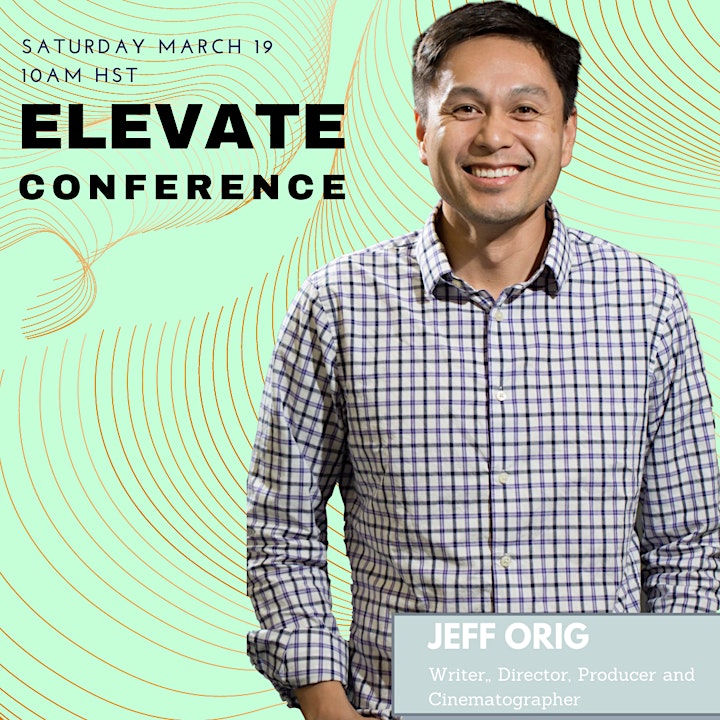 Jeff Orig| Writer, Director, Producer and Cinematographer
Jeff Orig is a writer, director, producer, and cinematographer based in Honolulu. He also owns his own boutique production company Orig Media that focuses on corporate and commercial work. He won two American Advertising Federation awards for best local commercial. He recently completed a documentary web series for the Smithsonian. Jeff was recently tapped by PlayBuilders Hawaii and Mission Houses Museum to direct a feature film adaptation of their play. He has submitted his third full length feature film, a comedy called Waikiki PD Part 2, that he wrote and directed to the Tribeca Film Festival for consideration. Waikiki PD is long running cult web series with awards from Catalyst, L.A. WebFest, and many more. One of his Youtube channels has over 55,000 subscribers. In addition, he is a three time graduate fellow of the Creative Lab Hawaii for directing, producing, and web series. He was a finalist for the Sundance New Voices Lab and Sundance Feature Development Track. He is also currently in Cohort 3 of XLR8HI's PreX. His mission is to help give Asian-Americans and Pacific Islanders a bigger voice in traditional media.