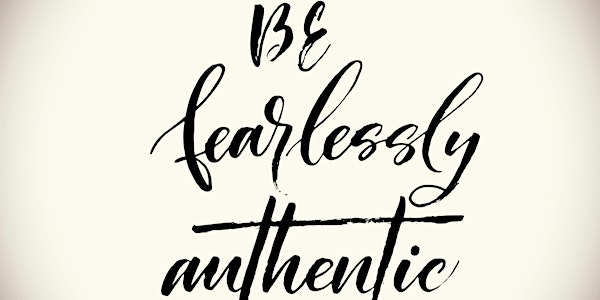 24 HR: Forge a Balanced Path of Authentic Living in Universal Balance
The 24 HR Attunement is a remote healing that begins at midnight and continues throughout the day for authentic living in universal balance.
About this event
Hello My Dear Ones,
My wish for you all this holiday season is that you may experience the joy of being you, the freedom to express who you are and loving authentic connection with others. In the world around us people are facing unfathomable challenges and phenomenal opportunities as the extremes become a part of our new normal. Humanity has evolved despite the resistance and attempts to degrade our state of being. Expand beyond it all, the destructive and creative alike, so that it will not pull you from your center. Then set about to live simply, in the moment, seeking to be the best version of you that you can be.
Our themes this month for the attunement are Authenticity and Universality. Read the blog post below to learn about the simple Code of Behavior for living authentically: 1. Be Sincere, 2. Respect Yourself, 3. Act Naturally. And join me on Monday December 5th for the 24 HR Attunement with the highlighted focus: "Forge a Balanced Path of Authentic Living in Universal Balance". We will spend 24 hours restoring an authentic flow of energy and consciousness within you as we attune your life force to universal balance.
You may register through the link provided or simply send me an email, text or call 978-388-3161 to let me know you would like to be included.
It is an honor to be a part of your journey.
With light and love, Rebecca
Forge a Balanced Path of Authentic Living in Universal Balance
THE CODE OF BEHAVIOR FOR LIVING AUTHENTICALLY!
I am going to present you with a failsafe way to live authentically. You simply need to act in accordance with a CODE OF BEHAVIOR that includes three simple principles to live by: be sincere, respect yourself and act naturally. For each principle, I have provided three questions to assess your adherence to the fundamentals of authenticity. For each, I have also provided a question to assure your path maintains universal balance. This allows you to proceed both authentically and ecologically as you forge your path through life.
1. BE SINCERE
The evolution of humanity calls for greater authenticity from everyone at this time and a balanced authentic expression is sincere. The universe is always seeking to restore balance and universal forces will support movement in this direction. Presently there is a lot of activity being highlighted at the extremes, within the fringes of society, as oppressed people seek a place to express their unique perspective. These are important corrective endeavors occurring within humanity that are resolving long standing imbalances. But the vast majority of imbalances are not this extreme. You may not be on the trajectory that started with enslavement and now aspires to freedom and equality. Maybe you are superficially polite, disengaged from your fellow humans or disingenuous in some other way.
If you find yourself in this later category, you are not off the hook to change. All are being called to live with greater authenticity and balance, we are all responsible here. The resolution is truly simple though and you can do it, if you choose. Be sincere. This means to be heartfelt, truthful and straightforward in all of your affairs. It is a choice you make each moment. As you go through your day, pause to ask yourself: Am I coming from a heartfelt place? Am I being truthful? Am I being straightforward? If you answer yes to all then proceed with confidence in your sincerity. If you do not, then pause to adjust your orientation. Only proceed when you can attune yourself to be sincere.
There is a counterpoint to consider as you proceed with increased sincerity. Remember that you are a part of a greater collective and maintaining a holistic state of balance means you must do no harm to others. Ask yourself, as a safety measure, on your journey to being more sincere; "Will this sentiment harm another or discourage their authentic expression?" If your answer is no, then proceed with confidence that you are truly balanced in your sincerity. If your answer is yes, then the calling is to pause and expand to see the bigger picture to identify where you are too narrow in your view. Sincerity and authenticity that is emerging from a balanced state will never harm others nor impede their authentic expression.
2. RESPECT YOURSELF
Respect requires worthiness. To be clear I am not speaking of inherent value as a human being, all humans hold inherent value or worthiness. But, are you worthy of respect, which is something you must earn through your actions? You are worthy if you know who you are and you accept your challenges along with your strengths. You are worthy if you behave in a respectable manner; like being honest and genuinely unmasked, or if you make no attempts to distort the truth and you live according to your values. A respectable person will engage their abilities, put forth their best qualities and actualize their potential.
As you go through your day, pause to ask yourself: "Do I appreciate my own abilities? Do I admire my own qualities? Do I take pride in my own accomplishments?" If your answers are yes to all then proceed with confidence in your worthiness for self respect. If you answer no to any of these questions then seek to change, either the way you live or the way you view yourself, whichever is the deviation from balance. In current times we often see the demand for 'respect' emerging from a place of entitlement rather than an individual organically drawing admiration for their abilities, qualities and accomplishments. It is the organic process that you desire. Respect yourself because you are respectable. And if you truly are respectable but fail to own this reality, then get over your distortions, they benefit no one.
The counterpoint to consider as you proceed developing respect for yourself, is that you are a complex, expansive being and maintaining a holistic state of balance means to do no harm to yourself. Do you consider the true impact each of your decisions in life has on your overall health and well being? Do you do things you know to be harmful, but dismiss the harm because of other perceived benefits? As a safety measure, while you are developing self respect, you can ask yourself: "Will this sentiment harm me now or in the future?" If your answer is no then proceed with confidence as you develop your self respect. If your answer is yes then the calling is to pause to remember and honor who you are. Heal your wounds and adjust your life to support your growth and evolution.
3. ACT NATURALLY
Human beings are formed within societies, on a group level, by the interplay of nature and nurture. As you are conditioned by your nurturing, this may or may not be synchronized with your personal nature. Human nature is inherently good, cooperative and creative. Your connection with this natural flow comes through the cycling of your circadian rhythm. This daily cycle will naturally carry you along your evolutionary ladder provided you are surrendering to it and not forcing yourself to live in a manner that is at odds with it. Forces of nature will propel you to Self actualize if you simply let them and act in accordance with how the flow is moving you.
It actually requires more energy/effort on your part to resist this inherent flow than it does to surrender to it. Surrender allows the evolution and opening of your Self to naturally unfold over time. We exist within a stream of constant change. When you set intentions that correspond with your values, you align your consciousness and your activity with your basic nature. As you go through your day, pause to ask yourself: "Does my daily routine flow with ease? Does my behavior reflect my values? Is my life on a steady trajectory of self improvement?" If you are able to answer yes to all then proceed with confidence. But if you answer no to any of these questions then seek to change the way you act; adjust your routine and behavior to be more synchronistic with your nature.
The counterpoint to consider while you simply act naturally is the view of your whole life so that you may observe your evolutionary trajectory. You are alive and embodied for the purpose of learning, growing and experiencing life. As a safety measure, while acting natural, ask yourself: "Will this sentiment inhibit my evolution and expansion or support it?" If something is going to inhibit your growth then find a way to neutralize it, what could be more important than your purpose for being alive. Your purpose is fulfilled through action. If your answer is that something supports your evolution, then proceed with confidence as you simply act naturally.
UNIVERSAL BALANCE
Now I will dive a bit deeper to the energetic level of existence. Here there is a complex matrix of energetics at play, largely unseen by most, governing the unfolding of life. There is an objective quality to things, they either adhere to the constructs of balance or they do not, it is factual and unprejudiced. Although the resultant life experience that is built upon these constructs is completely personal and subjective.
The Universal Models, in the form of the five platonic solids and the sphere, are representations of the actual building blocks constructing the lattice work of human consciousness. Each platonic solid is a fundamental framework holding one of the basic elements of life in its 3D form, ensuring the energetic integrity of the element. These are the only constructs that hold the tenets of universal balance. All constructs in life that adhere to strict standards of universal balance will align with at least one of the universal models. The models may be directly worked with on an energetic level to effect change in your life.
I often speak of hard constructs and soft constructs. Hard constructs do not align with the universals, they are rigid and limiting. Soft constructs, on the other hand, do align with the universals. They are flexible and able to adapt to the flow of constant change. They provide structure and support for the transformation process. Constructs exist on all levels within life. The building you live in is a construct as are the belief structures you utilize to navigate life. The construction of the building must be balanced to keep it standing and of use in life. In the same way, it is essential that the construction of your belief system is balanced to keep you thinking clearly and functioning rationally.
As you proceed to construct a universally balanced life it is important to remember the three basic conditions it must be built upon. To hold to the standards of universality something must be equal, congruent and harmonious. Viewing the platonic solids, the universal forms, we find each contains identical faces in equality and congruence. They are the same shape and size. They are also harmonious, in agreement and compatibility with one another. Each sets within the sphere, with all outer points resting on the surface of the sphere.
Universal Standards:: EQUAL * CONGRUENT * HARMONIOUS
THE UNIVERSAL STANDARDS AND HUMANITY AS A WHOLE
I will talk about these universal qualities as they apply to humanity as a whole, but all the individual lives and micro creations within those lives must also adhere to these standards to be considered universally balanced.
Looking at the standard of equality, as it applies to humanity as a whole; the energetic reality is that all people are created equal. This is known to humanity. We see this demonstrated by governing bodies. Human rights afford all people the right to equality. The United States constitution declares all people equal before the law. One point I must highlight here is the fact that equal does not mean identical when it comes to human beings. This factor seems to confuse much of the human population that is caught in a comparative dynamic and struggle to find some security in inequality. This is a doomed endeavor. If we are to experience universal balance within humanity it must be built upon human equality.
Looking at the standard of congruence, as it applies to humanity as a whole; congruence is the doorway to divinity within life. It might actually be easier to find the opposite. For this we simply need to look for conflict or dischord; all the places of imbalance. Imagine if humanity had responded in concert to the threat of the coronavirus and became a unified force. We would have experienced the congruence of universal balance. Sadly that is not what occurred. But there are pockets of humanity that are consistently in agreement, functioning in compatible concert and working with the universe to restore balance. We must continue this movement until we reach a critical mass to tip the scales within humanity. If we are to experience universal balance it must be built upon congruence with one another.
Looking at the standard of harmony as it applies to humanity as a whole; harmonic creation is sustainable, meaningful and expansive. I would like to quote the United Nations article "The philosophy of true harmony in global citizenship". By Timi Ećimović. Timi states, "True harmony in global citizenship does not exist at present… Three important qualities of humankind are missing: Universal upbringing, education and lifelong learning…Individual social responsibility… and Requisite holism…" This United Nations article is in perfect agreement with the sentiment of this blog. We need to understand the universals and universal balance, we need to take personal responsibility and we need to come into intimate interconnection and interdependence if we are to experience harmony and universal balance within humanity as a whole.
Change occurs more quickly on an energetic level as the density of matter requires more time to shift into place. When you forge a path on an energetic level that holds to the form of universal balance it is like carving out the perfect riverbed. It designs the passageway for your life waters to flow into the experience of equality, congruence and harmony. Begin with restoring universal balance within yourself and your own life. Then allow this vibration to ripple, like waves emanating throughout your community and humanity as a whole. Simply be a sincere, respectable person acting with integrity and you will be creating a universally balanced life for yourself while you are doing your part to heal humanity and planet earth.
OVERVIEW OF THE 24 HR ATTUNEMENT
The 24 HR Attunement shifts tons of energy to clear the way for success in your life. Being a truly holistic attunement; all areas within you and within your life are impacted – health, career, personal well-being, relationships. You can expect profound changes to occur over the course of 12 months.
The 24 Hour Attunement was developed over the course of a 10 year intensive research project focused on finding the best way to support holistic living, healing from debilitating physical and mental illness, overcoming personal challenges and wounding that gets in the way of self-actualization. And to do this in the most powerful, efficient way that can be safely integrated into one's regular life flow. We can't all sit on the mountain top for the next ten years.
All human beings are spiritual beings with a direct connection to the creative source of life. All human beings are made of energy and living a life governed by universal principles that direct the flow of that energy. It is these universal principles that are utilized to balance and align your energy field in a way that the life force within you, and the unfolding of time naturally, effect the changes in your life that are necessary to achieve a balanced state of being.
24 HR ATTUNEMENT Q & A
Do I need to come to you, be on zoom or otherwise communicate with you on the attunement day?
NO, IT IS A REMOTE HEALING. The attunement is 24 hours of energy work following a specific protocol. Each hour is balancing a different area of your life which is being perpetually created by a particular stream of energy. You participate by receiving the energy work throughout the day, but this is done at a distance. You DO NOT need to come in person, be on zoom or otherwise communicate. You may proceed with your normal activities. You can choose the level to which you engage with the energetics throughout the day.
Can I communicate with you on the attunement day?
YES. If there is anything you wish to communicate, while the attunement is underway, by all means please send me a message via text or email. I do check these throughout the day.
Will you communicate with me on the attunement day?
NO. I do not typically communicate with participants during the attunement. Only on the rare occasions where cognition is essential to support the rebalancing. I am working with pure energetics. This requires my full attention at the quantum level which is beyond words, making verbal communication difficult.
Will you communicate with me after the attunement?
I will not ordinarily have follow up communication with you specifically about the attunement. Regular clients receive a combination of 24 HR Attunements and private sessions. And for students, each training block includes a one on one training session to coincide with the training energetics received during the attunement. It is during these sessions that consciousness is brought to the shifting energy and how it relates to the personal work you are doing in your life.
The attunement protocol is working with the energetics of your whole life. They are complex and shifting every second of the 24 hours. I do not try to extract particular information about what the energy shifts translate to in your life. The entirety of this would be the story of your life, beginning to end, from every possible perspective. Personally, I think in pictures and work in forms, thus words don't come easily for me. The energy must be humming along for me to have the bandwidth to translate into language.
If you have a specific question though, you may email it to me and I will respond during the week following the attunement.
How should I prepare for the attunement?
You do not need to do anything in particular to prepare. But, as we go into the attunement, if you have any areas of concern or places where you have a desire for change, let me know and we will weave these intentions into the day. The general holistic balancing will theoretically address all areas of imbalance, but in practice I have found it can be helpful to bring in focused intentions. At the very least, it is helpful for you to cognitively connect to the energetics. Thus, if there is anything in particular that you would like to highlight during the attunement, let me know.
What should I do on the attunement day?
During the 24 hours of energy balancing simply stay open and aware of what is occurring within you and your life throughout the day. You may proceed with your normal routine of work, family and self-care. If you are able to take the day to simply be present with the process it can deepen your conscious awareness of the shifts occurring, but it is not necessary to receive the energetic benefits of the attunement.
It can be helpful to jot down any observations you have throughout the day, particularly anything unusual or striking and the time that it occurs. This can be an awareness, strong emotion, body sensations, thoughts of the past, an unusual idea or being drawn to something new. Each hour is balancing a different stream of energy influencing you and your life. The awareness you have during the balancing can be helpful to you as the energy unfolds over time. It is not in any way necessary for the shifts being set in motion but it can help to bring conscious awareness to your journey.
You choose your level of engagement. This can range from simple consciousness of the attunement occurring as you proceed with your day to a full day of transformative engagement. The 24 HR Attunement can be a highly supportive backdrop for diving into deeper, more focused personal work. You can journal throughout the day as you follow the 24 Life Component roadmap or another more personally structured protocol. Participants will often plan significant life events on the attunement day. This could be an important business meeting, surgery or family occasion. During the attunement you are in a powerful field of energy that has been designed to preserve and optimize human life. It will envelop you with the energetic support to optimize these types of events.
What happens if I do nothing and just proceed with my day?
You will receive the full energetic benefit of the balancing.
What will I experience on the attunement day?
IT ALL DEPENDS ON YOU... There is a vast range of experience and awareness, for different individuals. Some people are not aware of the energy shifting while others are acutely aware all day. Most people fall somewhere in the middle. How this is felt pivots on your intuitive channels and sensory awareness. Each attunement is varied as well depending on your state of being on the day, the "stuff" that is up to be balanced and the highlighted focus for the month. Often, the day will be unusually smooth and synchronistic as the energy is shifting you towards and holding you in universal balance. This is the most common feedback I hear from people.
There are also times when an area of imbalance will surface into your awareness. These are usually old energies (emotions, beliefs that no longer serve, wounding...) that are clearing out. You may have unexpected contact from people in your life or from your past. You may have new opportunities and connections that show up. New ideas, innovative solutions or other aha types of moments may come to you throughout the day. I find it very telling and purposeful what presents on an attunement day. It is always significant and informs you about your life from a universal perspective.
What do you experience and what do you do on the attunement day?
Every attunement is different. I can be immobilized by the energy or able to freely move about. Sometimes the greatest aspect of work for me is in the setup before the start at midnight or, post attunement as the work integrates. I am hypersensitive and empathic so I am feeling the whole life energy of all the participants. I need to process all of this sensory awareness which takes time beyond the 24 hours.
The mainframe of balancing the universals and the 24 Life Components is all automated (this took many years to establish). So I am monitoring everyone and manually addressing any particular area that someone is not automatically coming into balance. I am also addressing any specific imbalances that highlight during the day for individuals or the group as a whole. Sometimes I am channeling specific information coming through that needs to be communicated to facilitate the balancing process.
Each attunement has a highlighted topic area of balancing or creation that I am working with during the 24 hours. And the attunement is the backdrop for students to receive the training energetics. Thus, I am managing students working with various training blocks within the six year or 72 training block program. I work with a spreadsheet to keep track of all this.
Do you stay awake for the whole 24 HRs?
Sometimes I am awake for the whole 24 hours, while other times I am able to rest. It is not exactly sleep but more of a deep journey state. I equate this with caring for an infant. If all the participants are smoothly moving through the preset path of balancing I can rest like one does with a sleeping baby next to them. But the moment something or someone needs my attention I am awakened to attend the need.
How does the attunement work?
I am working with energy/consciousness models that take the form of the universals in life. They are in the shape of the platonic solids and encompassing sphere. These working models have been built into the fabric of reality through the living experience of hundreds of people. They are grounded in the core of the earth and movement through the preset pathway is generated by the earth's rotation (for the 24 hr cycle).
The 24 HR Attunement hones in and highlights the 24 Life Components. This is a mapping of the cube model of time on earth. It directly connects to the earth's rotation on its axis, your circadian rhythm and the day cycle. It differentiates each of the 24 streams of energy influencing the unfolding of your life over time. In viewing the microcosm of one of these streams, the body system for instance, the 24 signature is found in the DNA. 23 pairs of chromosomes are visible while the 24th is purely energetic. Your DNA is like a written record of instructions providing your body's parameters within life. Each of the 24 Life Components is being governed by a similar stream determining the parameters.
Once you are set up to begin at midnight it's like being buckled in your seat on a roller coaster. The earth would have to stop rotating on its axis for the movement through the life components to stop. It is a well traveled path, I have brought groups through thousands of times which, like other experiences within humanity, or water in a canal, makes the journey smoother and easier with each pass through.
How and why do you work with people while they are doing other things?
The attunement energetics were designed to be homogenous with your normal life flow. Historically people separated themselves from regular society to seek a path of enlightenment and this meant that only a small percentage of people had access to these types of teachings and support.
Still today, many people need to take a break away from regular life to open to this kind of learning. This can be a beneficial thing to do, but it is not always available to people with active lives. And, as you know, the dense material world is not really separate from higher vibrations, the world of spirit and pure energetics. It is all here right now. We really don't need to go to the mountain top.
The objective in creating the 24 HR Attunement structure was to bring these high vibration energetics and teachings right into an individual's regular day to day life flow. This applies to the attunement day as well as the integration and unfolding of the energetics. Years were spent developing the energetics to be subtle and perfectly synchronized with your life flow. This makes the work accessible to anyone. But because of this, it can take some time to become familiar with the work and how it is shifting things within you and your life. Many times this is clearer with raised consciousness in retrospect.
Humanity has evolved and been shifting this dynamic as more spiritual teachings are available. The path of enlightenment is available to anyone and it doesn't require leaving family, career or other things behind. Only if these are misaligned with your true nature. Now, since the pandemic, it is more important than ever that people evolve and raise their vibration, the survival and well being of humanity is dependent upon it. Thank you for being a part of the shift to a New(more evolved & higher vibration) Normal.
What happens after the attunement during the One Month Integration period and the One Year Unfolding period?
The attunement day is setting up the shift to move you towards greater universal balance. At midnight, once the attunement is complete, the energy launches into motion moving through your life in a particular way over time. It takes one month for the shifts to integrate into your energy field and it takes one year for the transformation to fully unfold within your life.
The Integration: During the Integration period people will often notice a sense of movement as their energy field realigns. This will stimulate processing as old energy imbalances release, new balanced connections and opportunities come in and the basic elements making up your life shift into greater harmonic concordance. Some things you may experience are emotional releases, physical changes in your body, intuitive awareness coming in as well as shifting beliefs and ways of thinking about things in your life. You may find yourself expressing more authentically or experiencing changing dynamics in your relationships. This sense of rearrangement usually settles after a month as the attunement is fully absorbed into your energy field.
The Unfolding: Once the energy medicine is absorbed and you are in a more balanced state of being, the impact of this begins to unfold and ripple through your life as a whole. Many changes require time. A career shift or move for instance, may take months before it is complete and you are in a new position/location. Many changes involve a process that requires time such as healing a wound, moving through grief, developing intuition, or awakening to a new perspective and way of being in the world. The transformative effect of the 24 HR Attunement, like all major changes in life, necessitates a year cycle to be fully set in place.
If it takes a year to unfold, do I need to wait a year before I do another 24 HR Attunement?
No. I typically recommend monthly 24 HR Attunements to maintain balance on your optimal path. Life can pull you off track and regular attunements will reinforce the changes you have already made to keep you centered, grounded and moving forward in your evolution. There is also a cumulative effect with regular attunements that progresses you closer to universal balance.