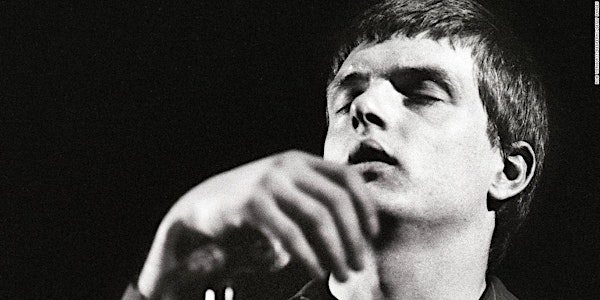 24 Hour Party People
An evening of unadulterated chaos, romance, and 1980's Haciendac dancehall madness.
When and where
Location
99ten 9910 109 Street Northwest Edmonton, AB T5K 1H5 Canada
About this event
'There are only two tragedies in life; one is not getting what one wants, and the other is getting it.' - Oscar Wilde
Midsummer 1976. If you were one of the forty brave souls who walked the crooked path towards Manchester's Lesser Free Trade Hall, a signification of the future could be heard as the new dawn faded into a vacant state of hollow obscurity.
The Sex Pistols, in all their iniquitous glory, threatened to remake the landscape of punk rock in its own disembodied image; and though difficult to imagine through the retrospective lens, not even Martin Hannett, the great architect of meticulous soundcraft, nor the four stiff kittens of karmic permanence named Ian, Bernard, Peter, and Stephen, could stand in their way.
At the end of the century, you needed only to look to the United Kingdom to discover the true pioneers of vivacious, unapologetic, intellectually cultivated music. As the creator and host of 'So It Goes', an essential BBC programme fundamental to the early years of the post-punk and new wave genres, Tony Wilson had built a brash, self-destructing belvedere that would forever eschew the sullen masses into the synthesized sounds of the future.
Strawberry Studios saw Joy Division's debut studio album 'Unknown Pleasures' released on Factory Records in 1979, and as Joy Division gave way to New Order in 1980, the old world gave way to the new, along with the loss of a comfortable, if not at times commonplace sense of congruity. Like a slow-moving train spotting the inevitable transition from colour to black and white, the burgeoing future was, at times, iridescent in its bipolarity; and certain in its eternal ingemination.
On Sunday, September 4, we invite you to throw your homework on the fire and join us as we return to Tony Wilson's famed Hacienda nightclub and resurrect the long-lost spirit of Factory Records under the post-romantic needle of A-Ha, Depeche Mode, Echo & The Bunnymen, Felt, Pet Shop Boys, and The Smiths.
In the end, Tony's whirlwind vision of shame is forever pressed against the desperate ticking clock of the wolf's hour. And every little counts.
Sound Chris Bruce I Vision Jason Fung I Photography Josalynn Lawrence I Stage Emily Meg & Malika Shourie I Creator & Executive Producer Robert Brennan Hart