Description
The 2018 South Florida Business Leaders' Luncheon is sold out!
Please call the office at 954-734-1580 for assistance or to be placed on a waiting list.
Raffle tickets are still available online.
23rd Annual South Florida Business Leaders Luncheon
Honoring Peggy Nordeen CEO, Starmark International, Inc.
Benefiting Seafarers' House
Wednesday November 14, 2018
10:45 a.m. to 1:45 p.m.
Holland America Line generously hosts this event that allows Seafarers' House to keep 100% of all proceeds raised!
Seafarers are so important to our lives. We are truly dependent upon these hard working and brave men and women for the high quality of life we enjoy. Ninety percent of everything we use, wear and consume comes to Fort Lauderdale via ships on the high seas. Your support helps us care for as many as 150,000 hardworking mariners annually.
Win a 7-Day Holland America Cruise!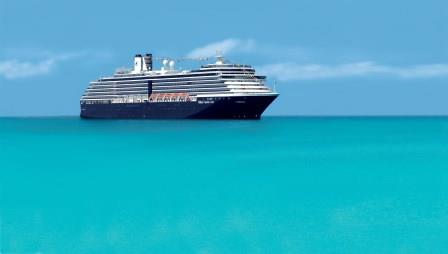 Winner need not be present to win grand prize.
Raffle Tickets $30 each or 4 for $100
Important Deadline & Event Information
Port Everglades is a high security area therefore ALL attendees must submit the following information by October 24, 2018 to confirm attendance and be authorized to board the ship the day of the Luncheon. This can be done when registering on line or by emailing the sponsors name/company name along with everyone's information to Events@seafarershouse.org.
Full Legal Name
Date of Birth mm/dd/yyyy
Drivers' License number
Citizenship
Notes regarding arrival:
Please allow ample time to park and arrive at the terminal by 10:00 a.m. Ask for the terminal number as you enter the Port. Everyone in the car arriving or picking up must also show a valid, current driver's license or passport when entering the Port. All attendees will need same government issued photo ID when boarding the ship.
No changes or additions to your guest list can be made after October 24, 2018.
* All tickets are non-refundable
Generously Hosted By:

Benefiting