23rd Annual American Art Conference- Multiple Modernities in American Art
Description
23rd Annual American Art Conference
Multiple Modernities in American Art
Friday, May 18 – Saturday, May 19, 2018
Sotheby's
1334 York Avenue, New York, NY
Register online: https://modernities.eventbrite.com or call
646-485-1952
Registration is $350
One Day Rates Available- Please call for more information
Student rate: (with ID): $100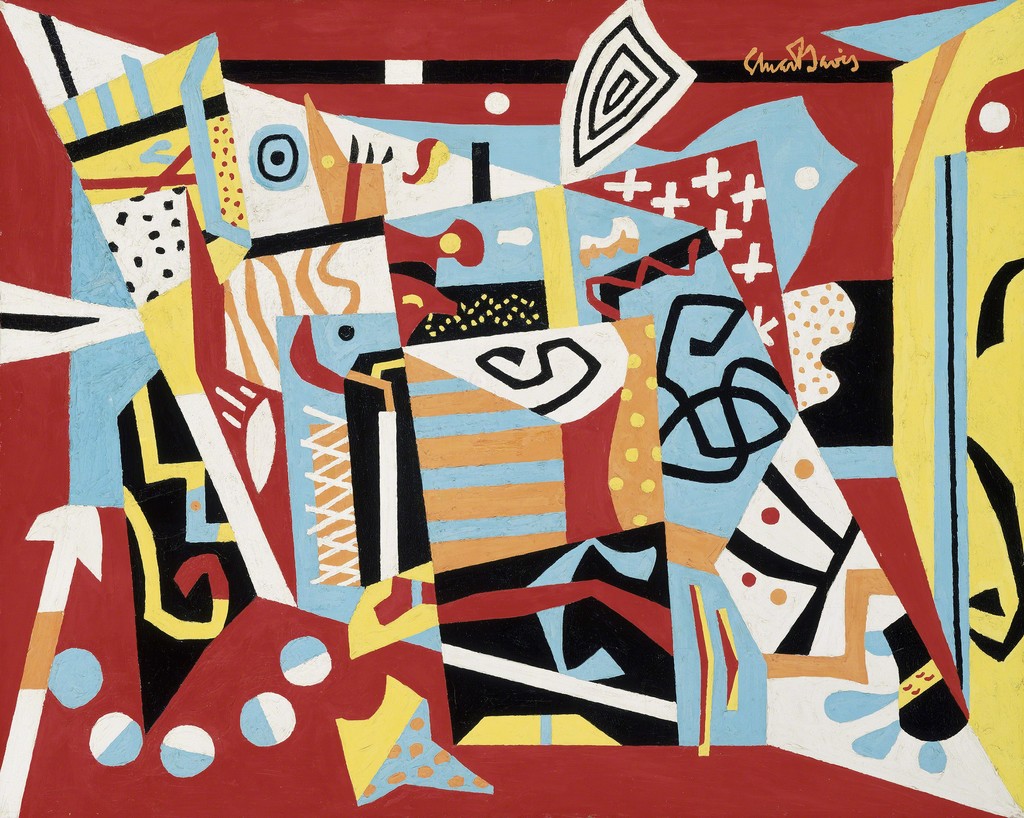 In this conference, Initiatives in Art and Culture will challenge the prevailing cognitive approach to art history in which different expressions of the modern—that relating to the present or recent times—even those inarguably contemporaneous, succeed one another in a more-or-less linear fashion. Rather, we propose an alternative approach, one founded on the frequent coexistence of multiple expressions of the modern.
For example, in the first half of the 19th century, John Quidor and William Page blaze new paths, while Thomas Cole and others pursue a radical approach to depicting nature. While it is Cole's approach that has come to dominate our understanding of what constituted the modern of this period, that other artists and their approaches have been consigned to the periphery of consideration does not mean that they were not modern in their time. Rather, the problem or the challenge is ours: to recognize that multiple expressions of the modern can exist simultaneously.
This challenge persists in the latter half of the 19th century when Tonalism develops along two paths while Winslow Homer continues to be modern in his expressions of unbridled naturalism. In the early 20th century, the early abstraction of such artists as John Marin and Max Weber contrasts with the lyric modernism of Georgia O'Keeffe and Arthur Dove. Following the multiple modernities of the century's second quarter, Abstract Expressionism, America's first true international style, emerges in the 1950s while Stuart Davis and Edward Hopper continue to powerfully influence American art. Throughout each period, the approach founded on the frequent coexistence of multiple expressions of the modern reshapes our understanding of the history of American art.
Confirmed participants are:
William Agee,

Evelyn Kranes Kossak Professor of American Art Emeritus, Hunter College, CUNY;



Debra Bricker Balken, Independent Curator and writer;

Barbara Haskell, Curator, Whitney Museum of American Art;


Jennifer R. Henneman,

assistant curator, Petrie Institute of Western American Art (PIWAA), Denver Art Museum;

Linda Merrill,

Senior Lecturer, Art History Department, Emory University;

Brian O'Doherty, artist, novelist, art critic, television presenter, film-maker;


Sarah Kelly Oehler,

Field-McCormick Chair and Curator of American Art, Art Institute of Chicago;




Keely Orgeman,

Alice and Allan Kaplan Associate Curator, Department of American Paintings and Sculpture, Yale University Art Gallery;

Andrew Schoelkopf,

co-founder and partner, Menconi + Schoelkopf;

Nancy Rivard Shaw, Curator

, Emerita of American Art, Detroit Institute of Arts and independent scholar specializing in late 19th- and early 20th-century American Art;




Suzanne Smeaton,

frame consultant and historian;




Jessica Todd Smith,

Susan Gray Detweiler Curator of American Art and Manager of the Center for American Art, Philadelphia Museum of Art;

Paul Staiti,

Alumnae Foundation Professor of Fine Arts, Mount Holyoke College;

Shannon Vittoria,

Research Associate, The American Wing, The Metropolitan Museum of Art;

Karen Wilkin,

art critic and curator, and co-author, Stuart Davis: A Catalogue Raisonné.
(as of 1/19/2018)
Notice of withdrawal must be made in writing to Initiatives in Art and Culture at
333 East 57th Street, Suite 13B New York, New York 10022
or via email info@artinitiatives.com prior to May 1, 2018
Program subject to change
Grant Wood, Parson Weems' Fable, 1939, Oil on canvas. Amon Carter Museum of American Art, Fort Worth, Texas t1970.43; Stuart Davis, Hot Still-Scape for Six Colors — 7th Avenue Style, 1940, Oil on canvas. Museum of Fine Arts, Boston, Boston, Massachusetts, 1983.120.
Organizer of 23rd Annual American Art Conference- Multiple Modernities in American Art
Initiatives in Arts and Culture (IAC) is an organization committed to educating diverse audiences in the fine, decorative, and visual arts. IAC's primary activities are conferences, publications, and exhibitions. These take an interdisciplinary approach, considering issues related to fabrication, connoisseurship, cultural patrimony, cultural preservation, and the future of culture. Particular areas of emphasis include American painting, the history of frames, the Arts and Crafts movement, the influence of Asian cultures on American fine and decorative art, and the history and future of fashion and materials. IAC's projects have been supported by a wide array of individual, corporate and foundation funders.