Join a group of growth oriented women in strategic planning for success in our personal and professional lives with engaging activities
About this event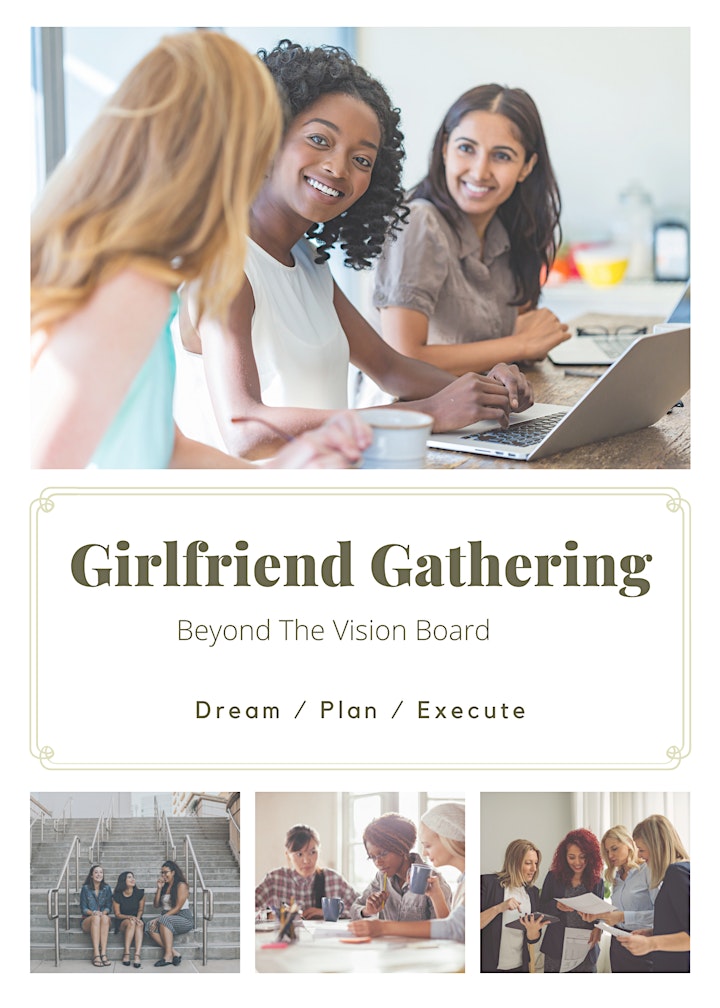 New Year...New Growth!!! It is on everyone's mind how to make this year even better than the last. Research has shown that setting resolutions has little success and as Brad Montague would say, "Dare to dream, but please also Do. For Dreamers are many, but Doers are few."
Join us for session one of The Girlfriend Gathering Series - designed to bring strategy and accountability to apply to your expectations and create action. Each guest, virtual or in person, will participate in an engaging workshop that will leave you equipped to conquer your goals. With sessions over the course of 2022 in:
* Beyond the Vision Board
* Harnessing Your Hope
* Becoming a Catalyst for Change
* Integrate, Implement, and Execute
* Momentum through the Messy Middle
* and more...
Attendees will receive practical tools for changing habits, building momentum, and creating a roadmap for success from experts in the field of business, finance, health, mental health, and life coaching. Through engaging in strength building accountability sessions throughout 2022, every participant will fill a "Beyond the Vision Board" growth box with resources and materials for increased productivity, expansion, and legacy building.
You will have the opportunity to network, create meaningful relationships and accountability with growth oriented women. You don't want to miss this opportunity to change your world!
***Due to Covid 19 variants this event will adhere to CDC recommendations for safe gatherings. All attendees must wear a mask and socially distance. Vaccinations are strongly recommended.***