Description
Arise Daughters of Thunder! Women's Conference
Revelation 19:11
And I saw heaven opened, and behold, a white horse, and He who sat on it is called Faithful and True, and in righteousness He judges and wages war.
Purpose: To bring hope, courage, and strength in a time of adversity.
Tickets: Buy your tickets today for $10 each or you can purchase them at the door for $13.
If you would like to purchase in person or over the phone, call Katie at 574-970-9240 ext 113. Or call Penny Moore at 574-360-6932. You can also purchase them any Sunday at 12:30pm at Voice Ministries' Welcome Center.
Time: The day starts at 9:00am and ends at 4:30pm. Lobby doors will open at 8am with the Auditorium doors opening at 8:30am.
Lunch: We will take a 45-minute lunch break between the morning and afternoon session.
Water and Coffee: Bottled water will be available throughout the day. Cafe 127 will be open as well. We ask that only bottled water be taken into the Auditorium.
Child Care: There will be no child care available.
Worship: Worship will be led by Michael Johnson, worship leader at Voice Ministries.
*There will be a time of corporate ministry as well as personal ministry after the conference.
Speakers: The speakers are Peggy Shirley, Danita Davis, Joan McClendon, and Penny Moore. Keep reading to find out who these women are and what they will be bringing to this special day of women's ministry.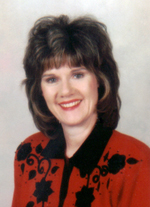 Peggy has an active and varied ministry. As an ordained minister, she serves as a chaplain at one of the county jails in Colorado Springs where she lives. She also teaches at Charis Bible College and New Life Church and travels into many foreign countries as a short-term missionary.
One distinctive area of calling has been to help women find, develop, and use their gifts from the Lord. Her Women for the Harvest classes and seminars around the country and abroad have helped women to find release from emotional and spiritual bondage and have set countless women free to step out and serve the Lord in whatever capacity He has called them to.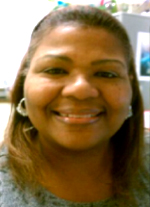 Danita Davis currently holds the position of Coordinator for Returning Adults and Special Populations. She assists students in achieving academic success and reaching their goal of obtaining a post-secondary certificate or degree. She loves her job! She received a call to the ministry in September of 1999. She then attended Taylor University for two years and majored in biblical studies. She is now attending Indiana Wesleyan University where she will receive a degree in Christian Ministries with a concentration in Addictions Counseling.
She has performed as a lay minister in her local congregation, Harvest Word of Life Ministries for 10 years. She loves the Lord and loves His people! She has been married for 26 years. She is a mother of five wonderful children and grandmother to 8 grandchildren.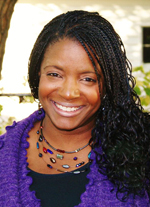 A longtime resident of South Bend, Joan McClendon's passion is empowering people to find their identity in Christ and promoting the Gospel through the power of testimony. She has recently been involved in activities like ministering to women in the St. Joseph County Jail, preaching at Hope Mission and serving as a youth pastor at her church.
She also serves in leadership at Christian Life Center in South Bend, IN. Joan is currently writing a book, co-authored with Jaimee Bingle, called "Life on the Fringe," while working toward her second Master's degree in Theological Studies at Bethel College. She also serves on the board of The Crossing Educational Center, Holy Cross School and facilitates a home fellowship group to inspire others into leadership.
Joan is married to her college sweetheart of almost 20 years, Cary, who she met at Indiana University of Pennsylvania while working on her bachelors degree in Biology. Together they have two children, Joshua, 16 and Moriah, 13. She enjoys traveling, hiking, and biking.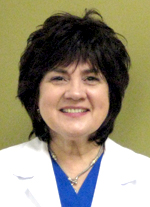 Penny Moore is an ordained minister totally consumed with the love of Jesus Christ! Penny has a passion to see people healed both emotionally and physically. She serves at Voice Ministries on the Healing Prayer team, the Prophetic team and also as a Watchman and Overseer in the House of Prayer. She also takes God's word to minister to the women in the South Bend County Jail. Penny is a Kingdom Marketplace owner and resides in Mishawaka with her husband, Randy.