Screening of Feature Film "Cult Cartel"
About this event
Directed by Paul Davis
Runtime: 120 minutes
Starring Donny Most, Jud Tylor, Winsor Harmon, & a special appearance by News Reporter Mike Watkiss.
Cult Cartel is the story of a rescue mission. This film actually employed many of those who have managed to escape or been banished from the community with little education, no family support, or understanding of the outside world. For years they have been struggling to rebuild or rather begin their lives. The film empowers them to finally have a voice and enlighten those that have so long ignored their plight.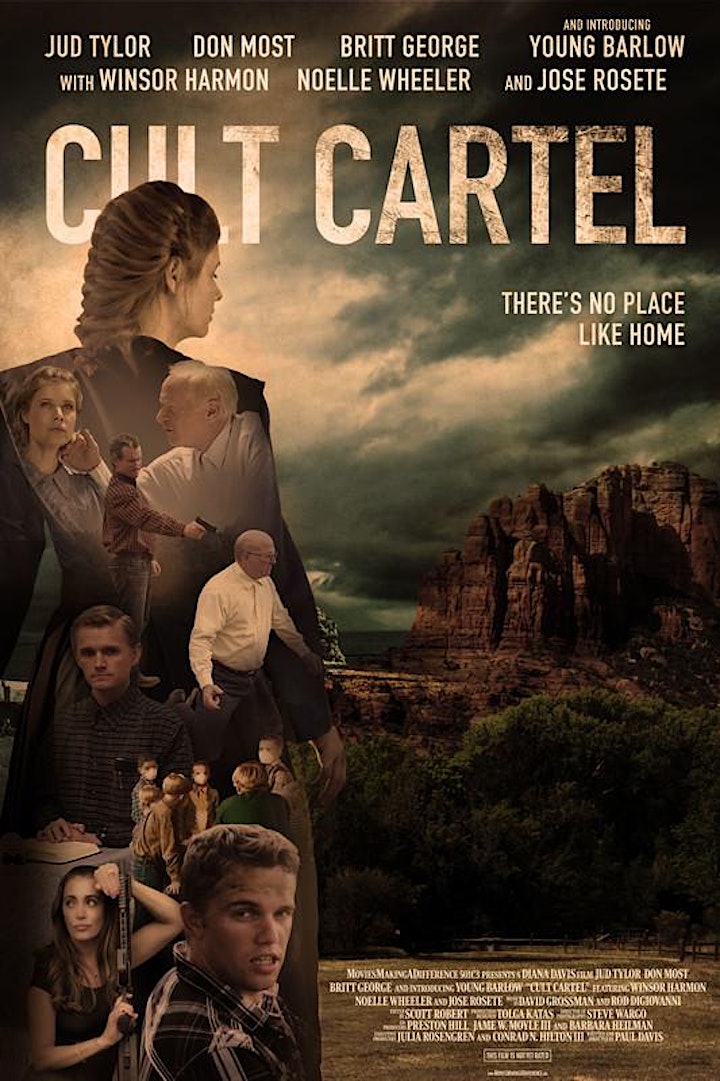 The Chandler International Film Festival (CIFF) began in 2016 with a simple idea to share international films in a local setting. CIFF is proudly located in Chandler, Arizona and is one of the fastest-growing film festivals in Arizona. The festival is dedicated to uniting the community through the film--whether you're a filmmaker or a casual viewer there is something for everyone.